GENERAL INFORMATION

CFRE POINTS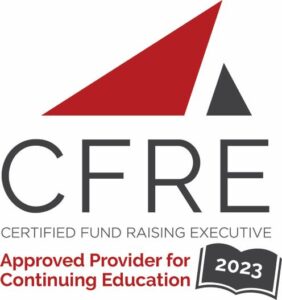 Application being made for CFRE credit.
REGISTRATION OVERVIEW
The Nonprofit Fundraisers Symposium is produced by the Direct Marketing Association of Washington (DMAW) and The Nonprofit Alliance Foundation (TNPAF).
Both organizations welcome professionals who work in and serve the fundraising and marketing sectors. Members of the TNPA and DMAW are all eligible for a discounted registration rate.
CANCELLATION AND REFUND POLICY
The cancellation deadline is Friday, March 1, 2024. All cancellations must be submitted in writing to the registrar at NFSinfo@dmaw.org by Friday, March 1, 2024. If a registrant cancels on or before this date, the registration fee will be refunded to the individual minus a $75 cancellation fee. Cancellation disqualifies you from receiving attendee benefits and publications.
No refunds will be provided for cancellations received after March 1, or if a registrant does not show up for the symposium.
All cancellations must be submitted in writing to the registrar at NFSinfo@dmaw.org.
SUBSTITUTIONS
Please contact the registrar (NFSinfo@dmaw.org) to request a registration substitution within the same registered organization. A $35 substitution fee will apply to any substitutions made after Friday, March 1, 2024.
BADGE REPRINT FEE (ON-SITE)
Your symposium badge serves as your admission, so please treat it carefully. Badge reprints at the Symposium will incur a $25 badge reprint fee. Badge sharing or splitting is strictly prohibited.
DIETARY RESTRICTIONS
The Symposium provides buffet-style meals allowing options for a variety of dietary restrictions, including vegetarian, vegan, gluten-free, dairy-free, and nut-free. The Symposium will provide special kosher and halal meals to registrants who notify the conference in advance at time of registration or in writing to NFSinfo@dmaw.org at least 14 calendar days prior to the event.
HOTEL RESERVATION CHANGES
The Symposium hotel reservation changes and cancellations may be made by contacting the hotel directly.
ADA ACCESSIBILITY
The Nonprofit Fundraisers Symposium welcomes all attendees and complies fully with the Americans with Disabilities Act (ADA). Please notify the Symposium at the time you register, or in writing to NFSinfo@dmaw.org at least 14 calendar days prior to the event, if you need a sign language interpreter or other accommodation related to audio, visual, or mobility needs.
CHILDREN
No one under the age of 18 is permitted to attend any symposium events. If you bring children to the symposium, you are responsible for childcare arrangements. Children are not permitted in the any symposium areas, exhibitor spaces, general sessions, or in any educational sessions in the hotel.
CONSENT TO USE IMAGES AND SHARE INFORMATION
Media Release: Registrant gives the Nonprofit Fundraisers Symposium permission to photograph and video/audio record the Registrant and to use the same in Symposium publications, promotions, and other media. Registrant understands that Symposium has exclusive rights to these visual and audio recordings.
Photographs, videos, and recording will be taken at the event for use on the Symposium website, conference print collateral, in the press, future marketing materials, and social media. By attending this event, you consent to The Nonprofit Fundraisers Symposium photographing, taking video, and using your image and likeness.
By registering for The Nonprofit Fundraisers Symposium, you agree that we may provide your registration information to our sponsors, partners, and affiliates who helped make this symposium possible and that they may contact you with offers that may be of interest to you. If you do not want us to share your information, opt out by submitting a written request to membership@dmaw.org.
ATTENDEE STANDARDS OF BEHAVIOR AND OVERVIEW
By registering for the Nonprofit Fundraisers Symposium, you are agreeing to the terms and conditions as laid out in these Attendee Guidelines. Failure to abide by these policies will affect your eligibility to participate in the Symposium this year and possibly in future years.
The Nonprofit Fundraisers Symposium Diversity, Equity, & Inclusion Statement: The convening organizations of the Symposium value the diversity of experiences, ideas, people, and organizations in our community. We believe diversity makes our sector stronger. We strongly encourage and seek speakers and sessions from people of color, including bilingual and bicultural individuals, women, men, people with disabilities, veterans, and LGBTQI individuals, and/or from professionals working for organizations serving those groups.
Standards of Behavior: Electronic devices must be turned off or set to silent mode during educational sessions. Disruptive or objectionable conduct, activities and related materials (megaphones, signage, etc.) as determined by the Symposium, are strictly prohibited in every area of the symposium unless specifically approved by show management in writing.
No weapons of any kind are allowed at the Hilton Hotel. Explosives, fuel, combustible, or hazardous materials are strictly prohibited.
Attire: Business casual and traditional business attire is preferred.
CFRE CREDIT
The Nonprofit Fundraisers Symposium is applying for CFRE credit. We anticipate being approved for up to 12.00 points of CFRE credit for initial certification or recertification. Further details to be posted within a month before the conference.
THE NONPROFIT FUNDRAISERS SYMPOSIUM ANTI-HARASSMENT POLICY
The Nonprofit Fundraisers Symposium and its owners/organizers, TNPA and DMAW, are dedicated to providing a harassment-free symposium experience for everyone, regardless of gender, gender identity and expression, sexual orientation, disability, physical appearance, body size, race, age, or religion. We do not tolerate harassment of conference participants in any form. Sexual language and imagery are not appropriate. Symposium participants violating these rules may be sanctioned or expelled from the symposium at the discretion of the event organizers.
Harassment includes, but is not limited to:
Discrimination or unfair treatment based on gender, gender identity and expression, sexual orientation, disability, physical appearance, body size, race, age, religion.

Sexual images in public spaces.

Deliberate intimidation, stalking, or following.

Harassing photography or recording.

Sustained disruption of talks or other events.

Inappropriate physical contact.

Unwelcome sexual attention.

Advocating for, or encouraging, any of the above behavior.
Participants asked to stop any harassing behavior are expected to comply immediately.
Exhibitors and sponsors in any official conference activities, areas, or sessions are also subject to the anti-harassment policy. In particular, exhibitors should not use sexualized images, activities, or other material. All booth staff (including volunteers) should not use sexualized clothing/uniforms/costumes, or otherwise create a sexualized environment.
If a participant engages in harassing behavior, event organizers retain the right to take any actions to keep the Sympsoium a welcoming environment for all participants. This includes warning the offender or expulsion from the conference.
We expect participants to follow these rules at all sessions and Symposium event-related social activities. We think people should follow these rules outside event activities too!
If someone makes you or anyone else feel unsafe or unwelcome, please report it as soon as possible to a member of the Symposium staff. Harassment and other code of conduct violations reduce the value of our event for everyone. We want you to be happy at our event.
You can make a personal report by contacting a staff member at the registration area. Appropriate steps will be taken to ensure you feel comfortable giving your report and deciding next steps.
PROGRAM CANCELLATION
The Nonprofit Fundraisers Symposium and its producers, TNPA and DMAW, reserve the right to cancel any individual sessions or, in the case of a force majeure event, the entire symposium. In the unlikely occurrence of a force majeure event, and the Nonprofit Fundraisers Symposium is cancelled in its entirety, all registrants will receive full refunds as applicable. The Nonprofit Fundraisers Symposium is not responsible for reimbursing travel costs, or any costs related to travel.
QUESTIONS? CONTACT REGISTRATION
For questions related to the program, registration and hotels, contact NFSinfo@dmaw.org and your inquiry will be properly directed.
Check back around Jan 1 to download the Symposium App!