PROGRAM & SCHEDULE
Come gather with professionals like yourself – with 10+ years in fundraising and marketing – and join the discussions addressing the burning questions of our sector and examining the horizon to create thoughtful paths toward solutions and a thriving future.
Things like (see the full schedule and session descriptions below)…
AI Opportunities for Nonprofits: Leveraging AI Tools to Create Scale and Impact
Future-Proofing for a Historic Transfer of Wealth
Driving Fundraising Innovation within Your Nonprofit: The In-House Innovation Lead
Building A Stronger Culture of Philanthropy in Our Society
Future-Proofing Your Teams for Change and Disruption
Importantly, we have experts from inside the sector as well as outside to help give you new perspectives and insights.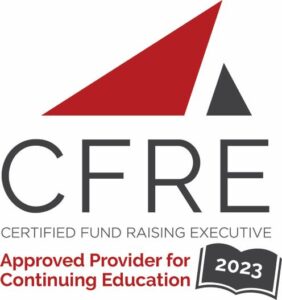 Application being made for CFRE credit.
OPENING KEYNOTE: Unleash the Innovator Within
With Diana Kander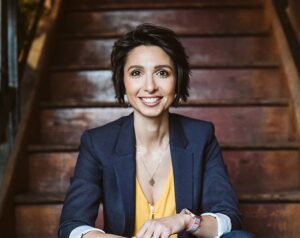 You face a volatile external environment. You encounter pressure to stay relevant to customers – you experience challenging workforce issues – and you are being asked to do a lot more with a lot less. All of this is asking YOU to be an innovator – whether or not "innovation" is in your job description. The big question is… Are you doing it the hard way or the easy way?
Diana will share the key skills and habits that make innovation easier and a lot more fun. And you'll walk away ready to harness the power of curiosity to unlock new possibilities and drive yourself and your team towards ambitious goals.
About Diana
A New York Times best-selling author and innovation consultant, Diana Kander has spent her career challenging assumptions and asking big questions – what kind of culture needs to exist in an organization to ensure innovative ideas and practices? How has Snoop Dogg continued to innovate decade after decade to stay relevant to the next generation? What causes name brands to lose relevance with their customers and go out of business? A serial entrepreneur who entered the United States as a refugee at the age of 8, she has launched and sold millions of dollars' worth of products and services. Her first book, All In Startup, has been used by over 100 universities in their innovation courses and countless large organizations to help their employees think more like entrepreneurs. Her second book, The Curiosity Muscle walks readers through a methodology to keep curiosity alive and thriving inside of an organization, ultimately, future-proofing the business.
Pre-Symposium Opportunities: Wednesday, March 20
These activities require separate sign-up:
DMAW Sustainers Day. Learn more and Register Here.
TNPA's Capitol Hill Day will guide members of the nonprofit sector community through a day of meetings with policy-makers and elected officials. This is an important time for policy-makers to hear and better understand the perspective of our sector. Learn more and RSVP here.
Event Schedule
The activities and sessions listed below are part of your Nonprofit Fundraisers Symposium registration:
Powered By
Whova
Mobile App for Events
Check back on Jan 1 to download the Symposium App!