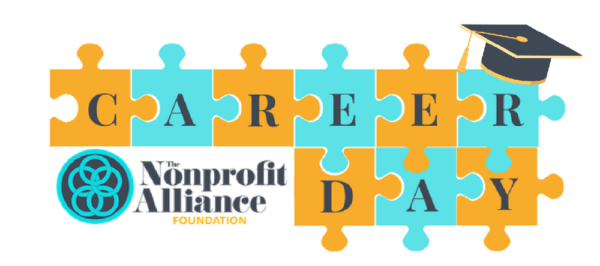 November 4, 2022 

|

  10:00 AM – 1:30 PM ET

|

Virtual Event
Hosted By: The Nonprofit Alliance Foundation's  (TNPAF) Leading EDGE Internship Program
Join fellow university students for a 1/2 day of inspiration, motivation, and
information on career opportunities in the nonprofit sector!
Student attendees will hear from various industry professionals representing nonprofit and nonprofit supporting organizations on what it's truly like to work day-to-day as agents of change in the social good industry.
Walk away with a better understanding of:
The difference between voluntary health organizations, charity/social service, and advocacy organizations;

A-day-in-the-life of industry professionals working in roles such as marketing, public policy, IT, fundraising, and a young nonprofit CEO/Founder; and

Tools and resources for finding the right nonprofit career for you. 
Also featuring one-on-one meetings with our speakers to help answer some of your career-related questions and offer advice!
Schedule
10:00am    Keynote Speaker: Pamela Taylor | SVP/Chief Brand Strategy & Communications Officer, Share Our Strength
---

10:30am    Session 1: Overview of Voluntary Health, Charity/Social Service, and Advocacy Organizations
       – Letal Zidkony, Director of Retention Marketing & Donor Services at Planned Parenthood                  Federation of America
        – Katrina Mathis, Volunteer Services Director for Food & Friends
        – Lance Slaughter, Senior Vice President of Governance and Volunteer Engagement at ALS                 Foundation
---
11:00am    Hands-on Learning Activity with guests from Charity Navigator
---
12:00pm    Lunch n' Learn Break

12:30pm    Session 2: Nonprofit Roles in Marketing, Fundraising, Public Policy, IT, and CEO/Founder
        – Brian Cowart, Chief Development and Marketing Officer at United Service Organizations                 (USO)
        – Jeff Evans, Director of Public policy for the American Society of Association Executives                       (ASAE)
        – Brandy Swimeley, VP of Integrated Marketing at Defenders of Wildlife
        – Rich Kostro, Senior Vice President & Chief Information Officer at Share Our Strength/No                 Kid Hungry
        – Jack Griffin, Founder & CEO of FoodFinder
---
1:00 – 1:30pm     One-on-One Meetings with the speakers
Top 5 Reasons
Check out the Top 5 Reasons to
Start YOUR Career in Nonprofit!
Learn More About Leading EDGE
TNPA's Leading EDGE Internship Program aims to elevate the visibility of college-age job candidates, particularly those in underrepresented and first-generation student populations, within the employer job market; and enable first job placements that can lead to a career path in the social good sector, including roles in marketing & fundraising, finance, policy, data management & analysis, and other operations fields.