November 4

|

10:00 AM – 1:30 PM ET

|

Virtual Event
---
Speaker Bios
Pamela Taylor, SVP/Chief Brand Strategy & Communications Officer | Share Our Strength
Pamela Taylor is the Senior Vice President & Chief Communications and Marketing Officer for Share Our Strength, leading all of the internal and external communications functions for the organization. She also oversees the marketing and branding assets for the marquee campaigns – No Kid Hungry and Cooking Matters.   
Pamela is an executive-level strategist with more than 20 years' experience in developing and leading fully-integrated, national marketing and communications initiatives under several leadership roles at Edelman, Ogilvy Worldwide and Porter Novelli. She has a deep experience in leading behavior-change and public health campaigns for government and private sector clients, including the Centers for Disease Control and Prevention, National Heart, Lung and Blood Institute at NIH, US Department of Agriculture, Merck, and CareFirst BlueCross BlueShield.   
Pamela was formerly a Senior Director of Strategy at the Partnership for a Healthier America, the non-profit supporting former First Lady, Mrs. Obama's Let's Move campaign. She has also served a consultant for many organizations to lead clients through diversity, inclusion and equity strategies; and organizational transformation. 
Pamela serves as a member of the Board of Trustees for Paul Public Charter School and is the chairperson of the Marketing, Public Relations and Development committee. She lives in Washington, DC and is an avid sports fan.
Pamela earned a bachelor's degree in Political Science from Hampton University.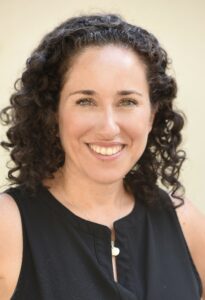 Letal Zidkony, Director of Retention Marketing & Donor Services | Planned Parenthood Federation of America
Letal Zidkony (she/her) has over 15 years of experience in Direct Response roles, leading and guiding large multi-channel acquisition and conversion programs; offering perspective that blends both deep channel knowledge with extensive strategic and operational insight. Prior to joining Planned Parenthood, during her time at the ASPCA©, she was on the frontlines of DRTV, Face-to-Face Canvassing, Telemarketing, and Mail acquisition as well as conversion initiatives. She has intimate knowledge of all facets of large-scale monthly donor programs from multi-channel acquisition, maintenance, cultivation to retention strategy and implementation. Letal is a DMFA executives board member and has served on the ANA NF educational Planning Committees, both as Co-Chair and Committee Member.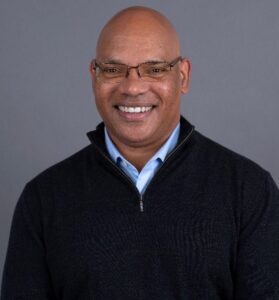 Lance Slaughter, Senior Vice President of Governance and Volunteer Engagement | ALS Foundation
Lance Slaughter has more than 24 years of extensive management experience in nonprofits combined with a strong understanding of mission-driven organizations. Lance is responsible for cultivating a robust culture of volunteer engagement across multiple key enterprises at The ALS Association; and for ensuring effective governance Association-wide, providing programmatic support and counsel to the Board of Trustees, offering staff support to the Association's Strategic Plan, Association committees and working groups, and ensuring the effectiveness of their work.
Lance joined The ALS Association in 2009 as part of The Association's national development staff. He supported the launch of The Association's first nationwide collaborative direct mail program and oversaw a partnership with Minor League Baseball and Major League Baseball. Lance went on to serve as Director, Chapter Relations, providing consultative support to chapter leadership and guidance on organizational and fund development activities to chapters in the eastern United States. In 2012, Lance joined the executive leadership team and has led various enterprises including overseeing The Association's nationwide network of chapters, its programs, projects and outreach and Association-wide fundraising efforts.
Prior to joining The ALS Association, Lance served as Executive Director for The Leukemia & Lymphoma Society Greater Los Angeles Chapter and held a number of positions of various responsibilities with the American Heart Association. Lance is a graduate of University of California Los Angeles (UCLA).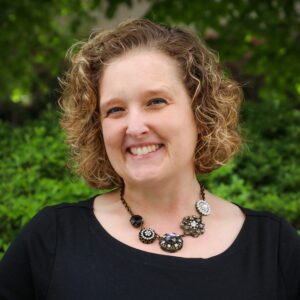 Brandy Swimeley, VP of Integrated Marketing | Defenders of Wildlife
As Vice President of Integrated Marketing at Defenders of Wildlife, Brandy is responsible for Defenders' multi-channel marketing efforts to solicit, engage and cultivate constituents through direct mail, email, web, telemarketing, mobile, social media and public engagement. She also oversees marketing operations including the fundraising database, eCRM platform, eCommerce, direct mail caging and member services.
Prior to her role at Defenders, Brandy held account management positions at Epsilon, SCA Direct, MINDset Direct and Russ Reid. She's been fortunate to work with some of the best non-profit organizations in the industry including The Nature Conservancy, Save the Children, Smithsonian, CARE, Washington National Cathedral and Environmental Defense Fund.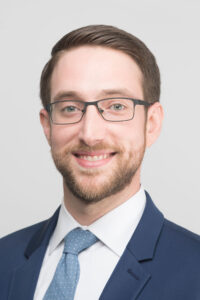 Jeff Evans, Director of Public Policy | American Society of Association Executives (ASAE)
Jeff Evans serves as Director of Public Policy for ASAE and advocates for the association community on state and federal tax policy, financial services and workforce development issues, among others. Amid the pandemic, Jeff's steadfast advocacy played a critical role to help secure billions of dollars in job-saving economic relief for associations. Jeff's work has further positioned ASAE as a leading voice to establish a pandemic risk coverage program necessary to protect jobs and associations' fundamental role to promote America's economy. Jeff is closely involved with federal and state legislative initiatives that affect the certification community and shaped economic development policies that support American workers and industries as they navigate a dynamic workforce. 
Jeff began his career on Capitol Hill, has worked in the nonprofit community for more than 10 years and recently received the Advocacy Association "Top 21 of 2021", Association TRENDS "2022 Leading Association Lobbyist" and Association Forum "Forty Under 40" awards.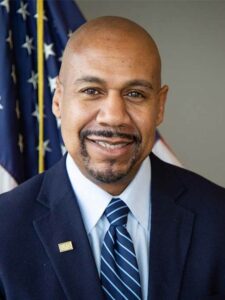 Brian Cowart, Chief Development and Marketing Officer | United Service Organizations (USO)
Brian A. Cowart serves as the USO's Chief Development and Marketing Officer, where he is responsible for all facets of the organization's fundraising and marketing efforts. In this role, Cowart provides the strategic direction for the organization's global development and marketing programs, its brand transformation initiative, expanding donor audiences, broadening the reach and impact of outreach messaging, and helping to continue the organization's growth. Cowart joined the USO in January 2022 and serves on the Senior Leadership Team.
Previously, Cowart was the Chief Development Officer for Disabled American Veterans (DAV), where he oversaw all revenue generating activities, raising more than $140 million annually. During his tenure with the organization, he led the implementation of several new fundraising sources, broadening its supporter base and helping to elevate brand awareness. Before his time at DAV, he served as the Senior Vice President of Direct Marketing at St. Jude Children's Research Hospital in Memphis, Tennessee. He began his fundraising career at CARE, an organization dedicated to ending worldwide poverty.
Cowart holds a Bachelor of Science degree from the University of Virginia. He is an active member of several professional membership organizations, including serving on the Board of The Nonprofit Alliance and as a past Chair Emeritus of the Direct Marketing Association Nonprofit Federation's Advisory Board. He is also a previous recipient of Target Marketing Magazine's Direct Marketer of the Year and Fundraising Success Magazine's Fundraising Professional of the Year awards.
Cowart currently resides in Kentucky with his spouse, Angela, who is a veteran of the Air Force Reserve. They have three children.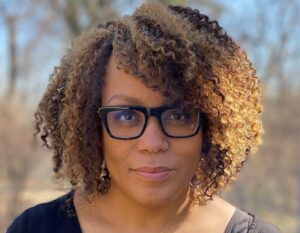 Volunteer Services Director | Food & Friends
Katrina Mathis began her public service career in Recruitment, in the Peace Corps' Atlanta Regional Office, where she oversaw the implementation of volunteer outreach and recruitment strategies for the southeast region.
Prior to joining the staff of the Peace Corps in Atlanta, Katrina spent 27 months as a Peace Corps Volunteer in Guinea, West Africa, serving as a Public Health/Community Development specialist from 1994-1996.
An Atlanta native, Katrina holds a B.A. in Political Science from the University of Georgia and a certificate in Leadership Development from Johns Hopkins University.
For more than a decade, Katrina worked for the Corporation for National and Community Service (CNCS) in Washington, D.C., where she served as the Assistant Director of Recruitment & Partnerships for AmeriCorps National Civilian Community Corps (NCCC). In addition to shaping and implementing NCCC and FEMA Corps' national outreach and recruitment strategies, Katrina developed strategic partnerships with federal, public and private organizations to expand national service opportunities to diverse youth populations, including marginalized youth. Katrina also worked in the Office of the CEO to coordinate CNCS's Strategic Initiative on Youth.
Ms. Mathis was a contributing writer for The New Service blog and served as a member of Idealist's National and International Service Advisory Board. For six years, she was a SAFE DC board member, the only 24/7 crisis intervention agency for domestic violence in Washington, DC.
Currently, Katrina is the Director of Volunteer Services at Food & Friends, a D.C. non-profit that prepares and delivers medically tailored meals, and provides nutrition counseling, to its clients battling life-challenging illnesses, in the District, Maryland and Virginia.
A former triathlete, Katrina has powered her way through three Half Ironman triathlons. In her leisure time, Katrina is an avid reader and cinephile who enjoys solo international travel and caring for her 50 houseplants.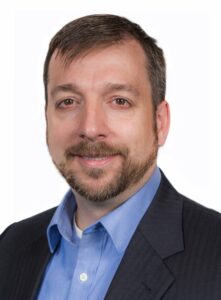 Rich Kostro, Senior Vice President & Chief Information Officer | Share Our Strength/No Kid Hungry
Rich Kostro, Chief Information Officer at Share Our Strength, is a technology and data strategy expert with almost 20 years of experience in leading change in large organizations.
Prior to joining Share Our Strength, Rich served as a Director under the Chief Information Security Officer at Capital One, where he led multiple efforts in implementing strategic initiatives, improving budget management, and building talent pipelines. Rich also spent nearly 15 years as a strategic consultant, working with both large and small consulting firms, and built an independent consulting practice that provided services to Chief Information Officers (CIOs) and Chief Technology Officers (CTOs) at the FBI, the Federal Communications Commission, and the Smithsonian Institutes, as well as a number of private sector firms. Rich also spent two years as a political appointee in the White House Office of Science and Technology Policy, and continues to serve as an Army Reserve Officer, with two combat deployments and a successful record of commanding Soldiers in both State-side and overseas environments. He earned his BA from Georgetown University and his MBA from Georgetown's McDonough School of Business.
Rich has a wife, Stephanie, two daughters, Catherine and Sarah, and considers himself an avid (although lately couch-bound) adventurer. Of his many whimsical adventures, Rich is most proud of having thru-hiked the entire Appalachian Trail (from Georgia to Maine) and climbed Mt. Kilamanjaro.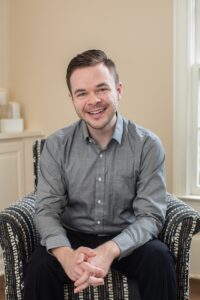 Jack Griffin, Founder & CEO | FoodFinder
Jack Griffin is the Founder & CEO of FoodFinder, a national nonprofit organization that uses its website and app to help food insecure families find and get help from their closest food pantries. Throughout high school, college, and beyond, Jack has grown FoodFinder over the last 9 years to what it is today: THE largest source of food pantry information available anywhere in the United States with 45,000 free food programs listed. He graduated from the University of Michigan in 2019 where he studied Business Administration and Social Work and now leads FoodFinder as a full-time founder. In the short time since, Jack has already received Forbes 30 Under 30 Honors and the University of Michigan's Young Alumni Award. Lastly, his proudest accomplishment has been FoodFinder's impact – whose food pantry locator has now connected 2 million Americans to free food assistance since its launch.