Leadership Summit 2023   |  September 19–21  |  Washington, D.C.

As a leader, you divide your time and focus between three levels of impact:
ME, yourself as a visionary, innovator, guide, and engineer. WE, your organization, team, or other circle of influence. And COMMUNITY, the nonprofit sector as a whole. The Leadership Summit is your opportunity to come together with other sector leaders to envision what's possible.
The TNPA Leadership Summit prioritizes networking time over podium speakers.  We use Liberating Structures, facilitation techniques that stimulate critical conversations and liberate the full potential of any group to elevate the expertise in the room. Attendees will take these facilitation tools and skills back to their own organizations to help ensure all voices are being heard and to spur greater leadership and innovation.
TNPA Leadership Summits offer an exceptional opportunity to deepen connections with fellow senior leaders. Attendance is restricted to TNPA members and invited guests. Seating will be capped at 150 attendees. Participation is recommended for senior leaders with 15+ years experience, a title of Vice President (or equivalent) and higher, or other distinguishing experience as a sector change-maker.
Registration Rates
Nonprofit Member $495
Corporate Member* $725
Nonprofit Non-Yet-Member $595
*Corporate attendance is limited to one person per company to allow for greater diversity of participation.  Registration for current Essential Leadership Lab enrollees does not count against this one person limit.
Tim Arnold
Tim Arnold has spent over two decades helping leaders manage complexity, increase resilience, and deliver results, with clients that include The United Nations, Royal Bank of Canada, Allstate Insurance, Compassion International, Toyota, and Siemens. After running both a for-profit business and a homeless shelter, he leverages his real-world experience to help organizations pursue both profit and purpose. Tim's work focuses on helping leaders unleash the superpower of Both/And thinking in an Either/Or world.
Schedule 
Tuesday, September 19
1:00pm:   Outdoor Activity to Network with Summit Attendees
3:00 – 4:45pm:   Panel:  Facing Challenges / Embracing Opportunities: The Biggest Changes in the Nonprofit Sector Right Now.
From economic winds to staff recruitment and retention, DEI to public trust, emerging technologies to cybersecurity risk, our panelists will share their expert insights. Followed by Q&A and Discussion.
   Hannibal L. Brumskine II, CFO | The Executive Leadership Council
   Joy Cruz, Principal, Data & Digital Services: National Business Intelligence Leader | RSM US LLP
   Simone Putnam, SPHR, Partner-in-Charge, Managed Services – Human Resources | Marcum LLP
5:00 – 7:00pm:   Nonprofit Sector Networking Happy Hour (Summit attendees and others)
Wednesday, September 20
8:30am:   Breakfast
9:00am – 12noon:   Opening Session | Keynote & Workshop with Tim Arnold: Lead with "And."
The secret is to move beyond divisive and limiting Either/Or thinking and embrace the transformational power of Both/And leadership.  When you can successfully leverage six key leadership tensions, you will break through to a new level of resilience and results.
12:00noon – 1:00pm:   Lunch
1:00 – 5:00pm: Afternoon Session continuing our work on the Biggest Challenges
5:00 – 7:00pm:   Leadership Summit Reception (attendees only)
Thursday, September 21
8:30am:   Breakfast
9:00am – 11:30am:   Panel & Discussion: Courageous Leadership 
Book Your Hotel Room
The Madison Washington D.C. is right across the street from the  Leadership Summit and has a room block with special TNPA Leadership Summit rates. Click here to book your room: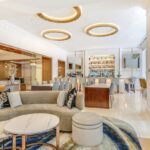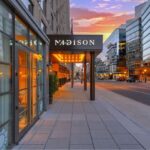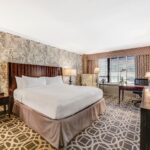 Summit Venue
We are happy to be returning to the National Housing Center for the Leadership Summit 2023.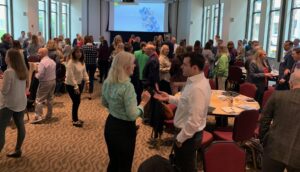 What Summit Attendees Are Saying
"High-level, strategic thinking approach to all the sessions. It wasn't the normal 'how to implement xyz,'
but more 'how do we transform our industry for the better.' This was exciting!"
"The configuration, with a great mix of partners and nonprofits, brought together in a small group setting was amazing for networking and group discussion."
"The small size gave you a great ability to network and have great 1:1 conversations."
"Great people. New ideas. Thoughtfully executed."
"Best Leadership Summit I have attended."
Leadership Steering Committee 
Nick Ellinger, Moore | Kelly England, Multiply Strategies | Steve Froehlich, ALSAC / St. Jude's Children's Research Hospital | Jennifer Ingram, Wiland
Rich Kostro, Share Our Strength | Linda Platt, Mikva Challenge | Allison Porter, Avalon Consulting Group
Kyla Shawyer, Philanthropy & Fundraising North America | John Thompson, TrueSense Marketing | Debbie Weir, Cancer Support Community
Code of Conduct: 
1. The Nonprofit Alliance (TNPA) exists to foster the development and growth of nonprofit organizations and to protect the donors, members, partners, and volunteers that support them.  At all educational offerings and conferences, we commit to fostering an environment free from physical, emotional, and psychological harm. We will not tolerate harassment, discrimination, and intimidation of any form. All individuals must exhibit professionalism, must demonstrate respect for others, must act with civility, and must refrain from inappropriate and unwelcomed physical contact, sexual references and aggressive advances.
2. Anyone who experiences or witnesses a violation to these standards, should immediately contact TNPA CEO Shannon McCracken.  Anyone found in violation of the TNPA Code of Conduct by any means may receive a warning, have membership suspended, registration forfeited, or experience escalation to legal authorities.