Leading EDGE: End of Summer Recap
We made it to the end of the first Leading EDGE Internship cohort! It's been a wonderful 10 weeks working with these amazing students and employers. The program kicked off with five dedicated employers looking to host interns for the summer and work alongside TNPA on our efforts to diversify the industry by creating nonprofit career opportunities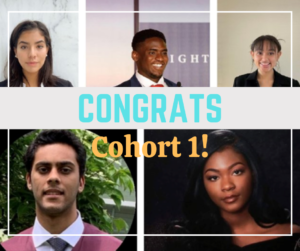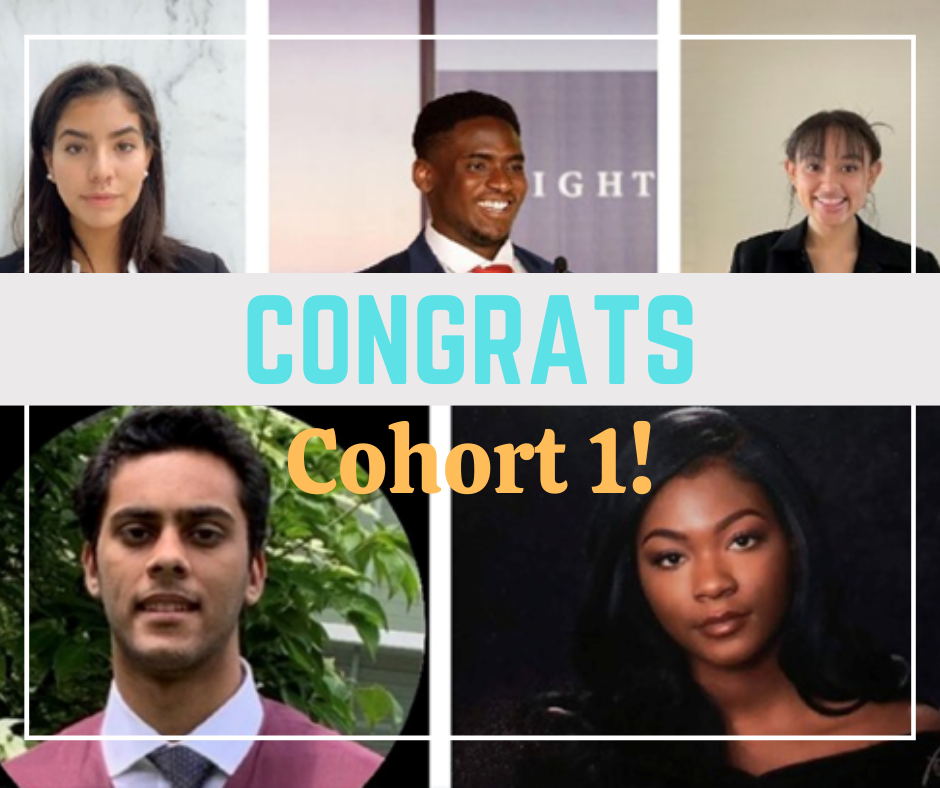 for those in underrepresented populations. From there, orientations were just the beginning for Cohort #1 which consisted of a talented group of university undergraduate students:
– Angela Yepez hired by Further Digital
– Huey Bodger hired by The ALS Association
– Jordan Leathers hired by Mal Warwick Donordigital
– Olivia Eley hired by PMG
– Rohit Mishra hired by The Nonprofit Alliance
Read more about our interns here.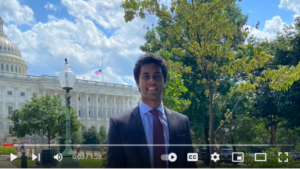 Once matched up with their employers, each intern embarked on a hands-on learning experience in their field of interest including government affairs, digital marketing, direct marketing, fundraising, and volunteer recruitment and development. Many also stayed busy this summer taking field trips to meet senators, catching up on industry reading, participating in company retreats, and hanging out with colleagues for some fun after work.
During bi-weekly lunch chats hosted by Leading EDGE, interns also learned from our guest speakers (and TNPA member volunteers) about various aspects of the nonprofit industry, including advocacy efforts, and professional development advice on topics like intentional networking and job application prep. Interns and guest speakers also had a great time during our virtual "Speed Mentoring" event and webinar panel on "What I Wish I Knew". Then we wrapped up the program with a final celebration lunch to send off our interns on their career journeys and thank our host employers.
With a summer like this, we can't wait to see what's in store next year for cohort #2! Read more about our program on tnpa.org/leading_edge/ and stay tuned for 2023 open enrollment.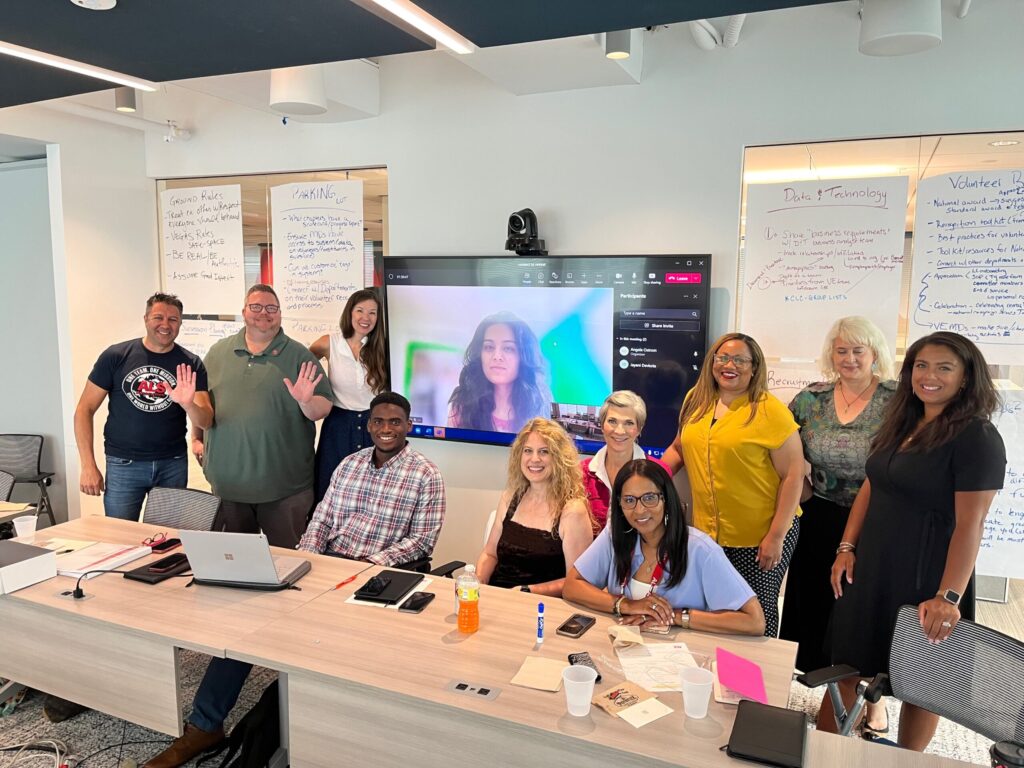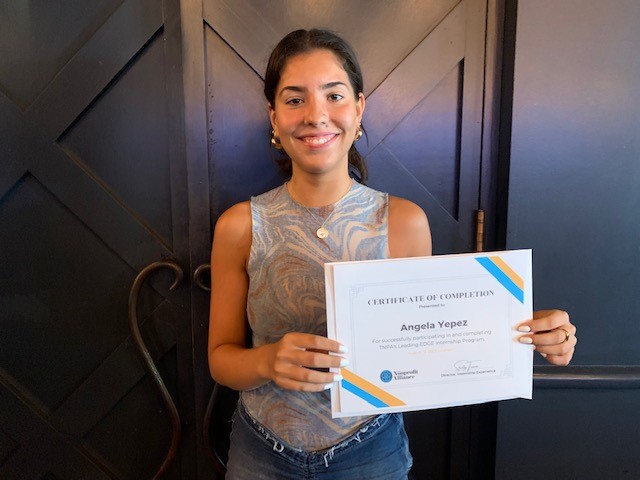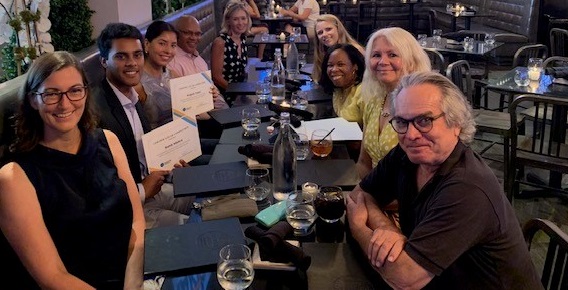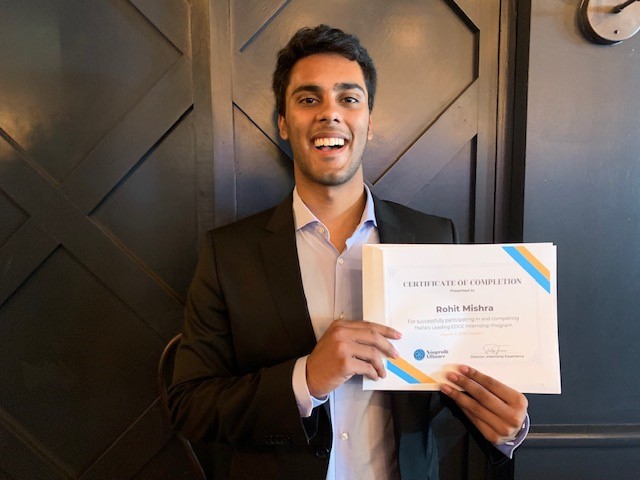 ---
Special THANK YOU to everyone who helped bring everything together:
– Internship Hosts: Bethany Riley (Further Digital), Leah Lewis and Angela Ostrom (The ALS Association), Dave Dogan and Emily Cooper (Mal Warwick Donordigital), Polly Papsadore (PMG), Mark Micali (The Nonprofit Alliance)
– Steering Committee and Advisors: Tom Cook (ROI Solutions), Kim Postulart (Alzheimer's Association), Lance Slaughter (The ALS Association), Lori Archut (K2D Strategies), Elizabeth Góral-Makowski (SOAR! Support Our Aging Religious), Marie Adolphe (Marketing EDGE), Gretchen Littlefield (Moore)
– Guest Speakers and Mentors: Cynthia Kilgore (Concord Direct), Dustin Kight (M+R), Elizabeth Palmisano (The Nature Conservancy), Monica Muten (Special Olympics), Pam Knott (The ALS Association), Will Valverde (M+R), Lia Mancuso (M+R), Letal Zidkony (Planned Parenthood Federation of America), Roger Hiyama (Wiland), Amanda Nelson (Orr Group), Eliot Dreiband (M+R), Ryan Reczek (The ALS Association), Rose Richtmyre (K2D Strategies)
And CONGRATS to our amazing interns! Wishing you all the best for your future endeavors.
---
About TNPA's Leading EDGE Program:
TNPA's Leading EDGE Internship Program aims to elevate the visibility of college-age job candidates, particularly those in underrepresented and first-generation student populations, within the employer job market; and enable first job placements that can lead to a career path in the social good sector, including roles in marketing & fundraising, finance, policy, data management & analysis, and more.