College Is the Right Time to Find a Mentor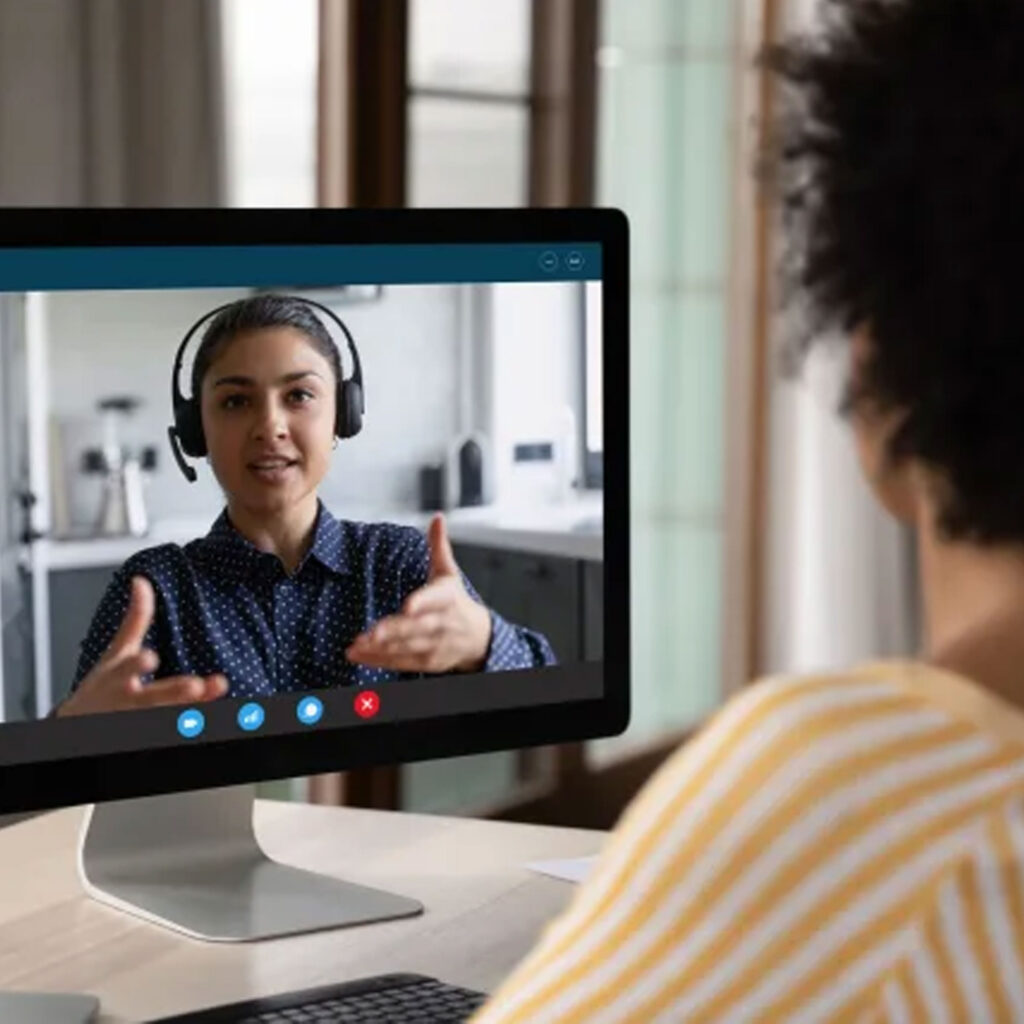 By Rose Yoo | January 19, 2023
Mentors help college students build the foundation they need to thrive in their professional lives. In fact, college graduates who had a mentor while they were students are almost twice as engaged with their professional work as those who didn't have a mentor, according to the 2018 Gallup Alumni Survey.
"Mentorship is critical to everyone's success across their whole career," says Daniel Horgan, CEO and founder of CoLabL. Located in New York, CoLabl works with organizations to develop connections with early career talent through mentoring programs. "The sooner we acknowledge that we need each other, that we are stronger together, the sooner we strengthen the foundation for career growth and success."
According to Inside Higher Ed, finding a mentor remains a "to-do" for a majority of college students; however, about two-thirds of them never check it off their list because they're unsure of when it's the right time to start seeking a mentor.
Signs It's the Right Time to Find a Mentor
As Inside Higher Ed and College Pulse note, being a college student is a great time to identify a mentor who will guide you in your professional life. There are several times during college when having a mentor can be especially helpful.
When You're Unsure About Career Choices
"It is never too early or too late to have a mentor," says Vernon Williams, program manager for the SHRM Foundation. "One key reason is that the mentor might be able to provide job leads or recommendations to secure their first employment opportunity. But even before the student accepts their first job, mentors can offer career advice on any number of topics, such as interview preparation, company or industry culture, professional attire, salary negotiations and much more."
When You're Lost on the Professional Pathway
Rather than a "to-do," finding mentorship as a college student remains a must. Horgan says "this web of support can be incredibly helpful in exploring career pathways, confirming what we study, securing internships, engaging in informational interviews, navigating life and ultimately securing employment opportunities."
Williams remembers being a college sophomore and connecting with a fellow classmate who was younger than him but who had valuable advice, experience and expertise in math.
"He began offering life advice and tutoring me in calculus. I earned a B in the course, and today he is an attorney for Meta (formerly Facebook) and remains one of my first points of contact when I need important advice," Williams says.
When You're Not Yet Ready to Graduate
The right time to find a mentor doesn't depend on reaching the critical moment of graduation. Horgan advises college students to "focus on expanding and diversifying their professional networks with formal and informal mentors as early as possible."
Williams agrees, saying college students should identify potential mentors early, prior to graduation, whether that be an advisor, professor, administrator or even a peer.
Benefits of Beginning a Mentorship in College
Williams says beginning a mentorship in college gives "the relationship time to develop and both mentor and mentee the opportunity to know one another beyond surface-level details."
"Hopefully, this prevents the relationship from becoming transactional in nature and leads to an investment on both sides," Williams says. "Ultimately, the better a mentor knows their mentee, the more depth they can provide in offering advice, writing letters of recommendation, passing on potential job leads and supporting the mentee."
Horgan notes that mentors can take many forms. "We may not realize that it is 'mentorship' at the time, but as we reflect on those who positively impacted our lives, these are the individuals that come to mind," he says.
"Teachers, coaches, neighbors, program staff managers and peers can all serve a mentorship role in our lives," Horgan adds, encouraging students to identify their mentors throughout college.
Mentors "celebrate our wins, challenge our assumptions, expand our networks, strengthen our skills and so much more," Horgan says. "Most importantly, they meet us where we are, respect our authenticity, and balance teaching and learning with us."
Expert Tips When Beginning a Mentorship
1) Take the Initiative
Taking the initiative is critical because "most good mentors are already juggling a lot," Williams says. This can be as simple as being "proactive in scheduling a call or meeting."
During the mentor-mentee experience, "send follow-up communications to confirm meetings and quick summaries outlining what you discussed last time or what you are hoping to discuss next time. These organizational tips will send a clear signal that you are serious about bettering yourself and achieving greatness," Williams says.
2) Add Value
"When engaging with informal and formal mentors, college students should balance teaching and learning," Horgan says. "Look for opportunities to add value to those you are engaging with in mentorship—i.e., sharing a relevant article or podcast, making introductions to those in your network, sharing feedback and ideas, etc. Great mentorship is mutually beneficial."
Williams affirms that "mentorship is not a one-way street." He advises all college mentees to consider what they can provide to their mentors as well. "Mentors do not have all the answers, and if you can offer intelligent opinions, they will seek you out rather than the mentee having to do all the outreach," he says.
3) Ask Questions
In Williams' first year of college, simply asking his professors "why?" and "how?" to satisfy his natural curiosity resulted in some of his most impactful, lasting mentor-mentee relationships that he still maintains today.
Horgan also emphasizes the importance of curiosity. "[For] students and emerging HR professionals especially, the more curiosity we bring to our mentorship relationships, the more insights we will gain to inform our path forward," he says. "This includes everything from how to collaborate with others to communicating across differences plus managing up, down and across to self-advocacy."
Source: https://www.shrm.org/membership/student-resources/pages/college-is-the-right-time-to-find-a-mentor.aspx
---
Find a Mentor Through Leading EDGE!

Leading EDGE is excited to offer one-on-one mentorships through our new online mentor directory! Simply search for what you need, request a connection, then learn from nonprofit industry professionals year-round. Meet our mentors and send a request today!