This program is designed to help you address the big questions that keep you up at night – how do I build the best staff, how do I build a diverse donor base, what new technologies should I be trying, and how do I keep myself motivated! Come join with professionals like yourself – with 10 or more years in fundraising – who are looking to a better future welcoming more donors with the best staff to serve the mission of your organization.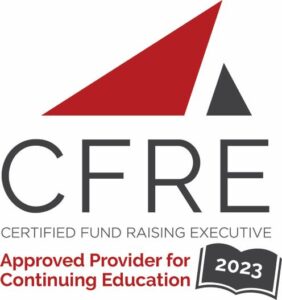 The Nonprofit Fundraisers Symposium is approved for up to 9.50 points.
Wednesday, March 15
2:00 – 5:30  Registration Open
4:00 – 5:45  Advocacy Forum: What You Need to Know About Data Privacy in 2023
Mark Micali, Vice President Government Affairs, The Nonprofit Alliance
Sally Schaeffer, Owner & Principal Consultant, Uncorked Advocates
Privacy legislation is looming over our industry. We have seen several states enact laws, and many more are actively considering  proposals in their state legislative bodies. As fundraisers, we need to know what these laws entail and how we can influence them before they have an undesirable impact on our work. And we need to work together to push through a comprehensive national privacy statute. Join us for discussion with Legislative Aides from key Congressional offices to learn the details about the state of consumer data privacy in the U.S. You'll walk away well-informed and equipped to take action with decision-makers.
6:00 – 7:30      Welcome & Networking Reception
---
Thursday, March 16        
---
8:00 – 5:00  Registration Open
---
9:00 – 10:30 Opening General Session & Breakfast
Keynote Speaker: Three Potential Futures for Fundraising with Melanie Subin, Managing Director, Future Today Institute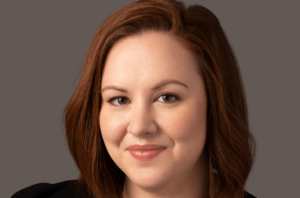 What does the future of fundraising look like? It's a question that keeps leaders up at night as they prepare their organizations for what's ahead. A widely respected trends, scenarios and strategic foresight leader, Melanie Subin spearheads extensive research initiatives into future tech and trends and extracts key data points and insights to help organizations make strategic decisions for how they will continue to adapt and evolve. In this captivating presentation, Subin presents an immersive view of three potential futures tailored for the industries and businesses relevant to the audience, weaving in present day signals and possible future outcomes to cast a vision for the possibilities in 2035. Subin will share the foresight methodologies used to create these scenarios, while providing experiential views of the future.
---
10:45 – noon       RELEVANCY (Concurrent Breakout Sessions)
Money, Mission and Mindset
Minal Bopaiah, Award-winning Author & Founder, Brevity & Wit
Sometimes, fundraising is seen as "a necessary evil" creating an us vs. them dynamic between fundraisers, program staff, and sometimes even donors who can be seen as trying to wield power over an organization. In this interactive workshop, you will uncover some of the implicit biases around money, learn to reframe fundraising as critical to being an equitable organization, and develop a new mindset for your organization to think about money and fundraising.
Building Your Privacy-Compliant Donor Pipeline
Elyse Wallnutt, Founder, Agility Lab Consulting
Helen Robare,  Associate Director of Digital Acquisition & Innovation, The Nature Conservancy
Digital acquisition has never been more challenging than it is now: As technology has matured, so have the layers between you and your audience become murkier. Your outreach is likely dependent on third parties in ways you may not realize. Economic forecasts and audience demand for privacy seem daunting. And though innovation is desperately needed, it never feels like the right time to ask for more investment dollars. In this session, we'll help you understand the key factors at-play when it comes to donor acquisition and the changing state of tech. You'll leave with a clearer idea of how to adjust your investment mix to stay ahead of privacy compliance; what first-party data is and why it's important; and how to build a future-proofed acquisition strategy.
Pay Equity and Salary Transparency: Theory and Practice
Omar Lopez, Senior Talent Consultant, DRGTalent Group
Sherry Ettleson, Principal, DRGTalent Group
How do we navigate this rapidly shifting landscape of compensation? This session will cover compensation philosophies, why salary transparency has become so popular and what it can do for your team and for pay equity. It will also explore best practices in communicating salary changes, addressing employee questions and concerns, and advocating for a staff member's salary increase. You'll walk away on solid ground and with actionable ideas for moving forward.
---
noon – 1:30      Buffet Lunch
---
1:30 – 2:45       RESILIENCY (Concurrent Breakout Sessions)
Fewer Donors & Larger Gifts: What Does It Mean for the Future of Fundraising?
Nathan Chappell, MBA, MNA, CFRE, Senior Vice President, DonorSearch AI, and co-author of

The Generosity Crisis

Jeremy Cramer, CEO, Exponential Philanthropy
Brian Crimmins, MBA, Chief Executive Officer, Changing Our World, and co-author of

The Generosity Crisis

Lisa Scott, President, TGP Consulting, and author of

The Transformational Giving Playbook
We have seen it in our results for the last few years – of our traditional donors, fewer are contributing but the gifts keep getting larger and larger. This panel will help you weigh your efficient return on investment gains against the long-term implications for your own funding streams and the broader philanthropic ecosystem.
Third Party Fundraising Platforms:  Embrace Windfalls & Avoid Pitfalls While Reaching New Audiences
Gina VanderLoop (moderator), Founder & CEO, ROI Solutions
Adrian White-Slagle, Vice President, Marketing, USO Foundation
Alan Gordon, Head of Business Intelligence, Data Analytics & Integrations, Save the Children US
Mike Elliott, Director, Emerging Markets at The Humane Society of the United States
Third Party Fundraising Platforms provide the promise of increased revenue and exposure to new audiences with more age groups, increased diversity, and little-to-no involvement as possible benefits.  But are these new sources of funds really 'free?' Our panel will explain the impacts and considerations that come with embracing these new funding sources. From brand and mission integrity to harnessing and using the data in future solicitation efforts our panel will share their suggested do's and don'ts to help your organization develop a marketing, fundraising, and data integration and management framework to maximize your impact.
Take Aways:  How do you manage well-meaning constituents to present your mission in an impactful and positive way?  How do you vet these 3rd parties to ensure that they are acting in a manner that is consistent with your business practices?  How do you harness the data from these 3rd parties to increase your audience reach and make this entry point more than a one-time engagement with new audiences? 
Addressing Burnout with Belonging
Alida Miranda-Wolff, CEO & Founder, Ethos, and a

uthor of

Cultures of Belonging: Building Inclusive Organizations That Last

Debra Giunta, Executive Director, Prismatic
What causes burnout? It's the gap between expectations and experience, with a healthy dose of feeling overextended and exhausted. If that sounds like your fundraising team, you're not alone: the demands of post-pandemic work environments are greater than ever.
Whether you worry about losing valued team members or treating your own feelings of stress and overwhelm, this dynamic session will provide hope for a better future through the magic of belonging.  Together, we will learn what causes burnout, the relationship between burnout and belonging, the three "Rs" of creating belonging on your teams, and how to use the basic tools of belonging to prevent and treat burnout.
---
2:45 – 3:00       Refreshment Break
---
3:00 – 4:15       RECOVERY  (Concurrent Breakout Sessions)
From Charity to Transformational Justice: Ethical Storytelling for Inclusive Fundraising
Courtney Backen (장정미), Director of Community & Capacity Development, GiveMN
Understanding donor motivations is the first step in building an inclusive fundraising strategy to reach new audiences. Using a contained framework called "You/Me/We" you will learn how to reimagine and create a new story telling strategy for your organization that's based in the principles of community-centric fundraising.
In this interactive session, you'll have a chance to:
Learn more about You/Me/We and how it's put to practical use
Audit your own storytelling practices and themes
Identify donor personas
Responsible Artificial Intelligence
Allison Fine, President, Every.org, and co-author of

The Smart Nonprofit: Staying Human-Centered in an Automated World

Asim Qureshi, Head of Business Development & Go-To-Market – AI, Machine Learning, and High Performance Computing, Amazon Web Services
This session, featuring two of today's pre-eminent experts on Responsible AI, will guide you through various use case opportunities for effective and ethical nonprofit technology solutions. Explore the benefits of automation and machine learning that can create new efficiencies and better use of the scarcest of resources for your team — time! — without jeopardizing relationship authenticity. And discuss the issues of bias and exclusion that AI, when used responsibly, can address and prevent. 
Hiring, Retention, Training – Getting the Best Team in the Fundraising Business
Atokatha Ashmond Brew, MBA, Managing Director, Marketing & Strategic Communication, NonprofitHR
Polly Papsadore, President, The PMG Family
Serena Williams, Chief People Officer, Share Our Strength
How do you attract skilled talent in a tight job market? How do you keep your team happy and engaged? How can you live your values through employee compensation, benefits, and engagement? This session will provide three unique perspectives in building, and keeping, the best team. You'll get insights into the trends of the current job market, learn strategies for staff retention, and hear real-life examples of how two organizations are implementing new and unique benefits to support their employees. 
4:30 – 5:00       General Session: Daily Wrap-Up
5:30 – 7:30      Cocktail Reception, hosted by Epsilon | La Vie, 88 District Square SW
                                  Enjoy conversation and cocktails at this swanky spot on the water, only an 8 minute walk from the hotel.
---
Friday, March 17
8:30-9:00  Breakfast
---
9:00 – 9:30  General Session:  ChatGPT and Me
Are you wondering what all the hype about ChatGPT is and how it's being used in fundraising? In this fun session, expert fundraisers will go toe-to-toe with ChatGPT to discover the potential benefits of using a language model to engage donors and supporters, as well as the potential pitfalls of relying on artificial intelligence in this context.
Nick Ellinger, Chief Brand Officer, Moore
Dorene Ocamb, Chief Development & Marketing Officer, Armed Services YMCA
ChatGPT, an artificial intelligence program designed to simulate conversation with human users
---
9:45 – 10:25        Peers Sharing What they are Testing – Leading Edge Ideas: Hear from peers sharing some early looks at what they're testing so you can be on the leading edge of new ideas. 
Social Fundraising & Paid Influencer Marketing
Hear about the strategies and tactics used by International Rescue Committee and Project HOPE as they experimented with social fundraising using influencer marketing. Through their case studies, you'll learn how you might utilize these tactics at your organization to build awareness, engage audiences, and drive fundraising through social media and influencer partnerships.
Emily Martin, Associate Director, Digital Marketing, International Rescue Committee
Michael Ward, Partner, M+R
Evan Johnson, Senior Director – Mass Market Fundraising, Project HOPE
Social Listening & Sharing, + Roundtable Discussion
Animal Rahat (a project funded by PETA based in India) wanted to improve their brand recognition on social platforms. Through 4Site's service, they were able to dynamically generate social sharing imagery (thumbnail images) to appear in social media feeds based on the content of each respective page that loads them. Join this session to learn the basics behind this strategy and results from initial testing. (20 minutes)
Steve Kehrli, Senior Vice President Development, PETA Foundation
Bryan Casler, Vice President of Strategy, 4Sight Interactive Studio
PETA case study followed by a 20 minute roundtable discussion… Did you attend the Responsible AI or Giving Platforms sessions yesterday? Did ChatGBT leave you wanting more? Feeling lost on how you juggle all the shiny things?  We'll have 20 minutes of open conversation on how you and your team are approaching innovation in 2023. Moderators:
Tiffany Neill, CFRE, Partner, Lautman Maska Neill & Company
Gina VanderLoop,

 Founder & CEO, ROI Solutions

Nick Ellinger, Chief Brand Officer, Moore Group
Connected TV
DRTV has been around a long time – and for those nonprofits that can afford it, the benefits are huge. What about today's Connected TV? Are there opportunities to take advantage of the less expensive digital advertising on streaming services? In this session you will hear from a nonprofit and a Connected TV strategist on how you can use CTV to connect with your audience and potentially increase fundraising opportunities through targeted ads on the various streaming platforms.
Janet Tonner, President, Direct Donor TV
Steve Abrahamson, Vice President Direct Response, National Audubon Society
---
10:40 – 11:45     Closing General Session
Keynote Speaker: Becoming A Future Focused Leader Now with Trista Harris, Philanthropic Futurist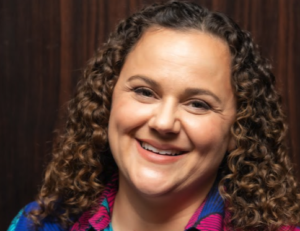 Are you looking to bring about change and create a better future? In this keynote, Philanthropic Futurist, Trista Harris, will explore the steps to turn your vision into reality. We will delve into the importance of visualizing a fully fixed problem, how to stop loving the problem, getting future-focused, activating your network, and making your ideal future a reality. Join us on this journey to learn how to think beyond the present, embrace new perspectives, and work collaboratively towards building a more equitable future.
Download our Symposium App and begin connecting today!
Get our official conference app
For Blackberry or Windows Phone, Click here
For feature details, visit
Whova