This program is designed to help you address the big questions that keep you up at night – how do I build the best staff, how do I build a diverse donor base, what new technologies should I be trying, and how do I keep myself motivated! Come join with professionals like yourself – with 10 or more years in fundraising – who are looking to a better future welcoming more donors with the best staff to serve the mission of your organization.
Keynote Speakers:
Melanie Subin, Managing Director at Future Today Institute:
Three Potential Futures for Fundraising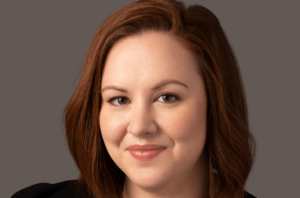 What does the future of fundraising look like? It's a question that keeps leaders up at night as they prepare their organizations for what's ahead. A widely respected trends, scenarios and strategic foresight leader, Melanie Subin spearheads extensive research initiatives into future tech and trends and extracts key data points and insights to help organizations make strategic decisions for how they will continue to adapt and evolve. In this captivating presentation, Subin presents an immersive view of three potential futures tailored for the industries and businesses relevant to the audience, weaving in present day signals and possible future outcomes to cast a vision for the possibilities in 2035. Subin will share the foresight methodologies used to create these scenarios, while providing experiential views of the future.
Trista Harris, Philanthropic Futurist:
Becoming A Future Focused Leader Now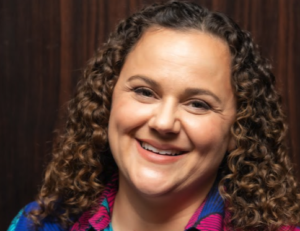 Are you looking to bring about change and create a better future? In this keynote, Philanthropic Futurist, Trista Harris, will explore the steps to turn your vision into reality. We will delve into the importance of visualizing a fully fixed problem, how to stop loving the problem, getting future-focused, activating your network, and making your ideal future a reality.
Join us on this journey to learn how to think beyond the present, embrace new perspectives, and work collaboratively towards building a more equitable future.
Schedule:
Wednesday, March 15
2:00 – 5:30 PM       Registration Open
4:00 – 5:45 PM       Advocacy Forum: What You Need to Know About Data Privacy in 2023
6:00 – 7:30 PM       Welcome & Networking Reception
Thursday, March 16        
8:00 AM – 5:00 PM  Registration Open
9:00 – 10:30 AM       Opening General Session & Continental Breakfast with Keynote Speaker: Three Potential Futures for Fundraising with Melanie Subin, Managing Director, Future Today Institute.
10:45 – noon       RELEVANCY  (Concurrent Breakout Sessions)
How to Achieve Pay Equity and Salary Transparency – Omar Lopez, Senior Talent Consultant, DRG Talent
Money, Mission and Mindset – Minal Bopaiah, Founder & Principal Consultant, Brevity & Wit
Managing Evolving Data Privacy – Elyse Wallnutt, Founder & Principal, Agility Lab Consulting
noon – 1:30      Buffet Lunch
1:30 – 2:45       RESILIENCY (Concurrent Breakout Sessions)
Addressing Burnout with Belonging – Alida Miranda-Wolff, CEO & Founder, Ethos
Fewer Donors Giving Larger Gifts: What Does It Mean for the Future of Fundraising?
Jeremy Cramer, CEO Exponential Philanthropy
Nathan Chappell, MBA, MNA, CFRE, Senior Vice President, DonorSearch AI
Brian Crimmins, MBA, CEO, Changing Our World
Lisa Scott, President TGP Consulting
The Good, the Bad and the Wow … How to Use Payment Platforms to Reach New Audiences – Gina Vanderloop, Founder & CEO, ROI Solutions
2:45 – 3:00       Refreshment Break
3:00 – 4:15       RECOVERY  (Concurrent Breakout Sessions)
Hiring, Retention, Training – Getting the Best Team in the Fundraising Business
Atokatha Ashmond Brew, MBA, Managing Director, Marketing & Strategic Communication, NonprofitHR
Polly Papsadore, President, The PMG Group
Changing Our Message – Moving from Donor Focused to Community Focused Fundraising
Responsible Artificial Intelligence – Asim Qureshi, Head of Business Development & Go-To-Market – AI, Machine Learning, and High Performance Computing, AWS
4:30 – 5:00       Activity
Friday, March 17
8:30 AM                Continental Breakfast
9:00 – 10:15       THE NEW & THE NOTABLE (Concurrent Breakout Sessions)
Social Fundraising & Paid Influencer Marketing
Social Listening & Sharing
Connected TV
ChatGPT
10:30 – 11:45     Closing General Session with Keynote Speaker: Becoming A Future Focused Leader Now with Trista Harris, Philanthropic Futurist.