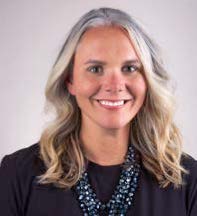 Adrian White-Slagle
Vice President of Marketing | USO Foundation
Adrian is the Vice President of Marketing at the USO Foundation. She is a results-oriented, growth marketing leader in the nonprofit/social impact sector known for building and growing high-performance teams and marketing programs. She is always looking to maximize the return on relationship with audiences that leads to return on investment.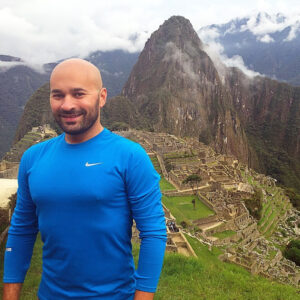 Alan Gordon
Head of Business Intelligence, Data Analytics, & Integrations | Save the Children
For nearly two decades, Alan has been privileged to implement core technologies leveraging best in breed data tools that contribute to the success of development, finance, program and executive departments, not limited to driving fundraising operations and finance strategy, but also managing individuals and vendors playing a key role in the departments' success.
He has led complex data integrations projects ranging from data conversions, validation, end to end software testing and custom CRM builds. Integrating new technology, he has been key staff for change management and facilitating a modern approach to data building intuitive dashboards, reports, tailored training and system adoption.
Working closely with API's as well as SQL in the capacity of an administrator and analyst, he has developed a skill set pertinent to understand and create a working relationship to the databases. He has integrated Salesforce, Raiser's Edge, Financial Edge, Luminate, netFORUM, Neon and Patron Manager as a tool for teams to efficiently manage data and produce key analytics to better understand their audience.
His passion for new challenges and driving high ROI for non-profits is unmatched by his curiosity of innovation and the role it plays in success.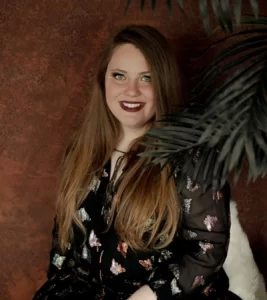 Alida Miranda-Wolff
Founder and CEO| Ethos
Alida Miranda-Wolff (She/Her/Ella) is the CEO and Founder of Ethos and author of the book Cultures of Belonging: Building Inclusive Organizations that Last. Alida received her certification in diversity, equity, and inclusion from Georgetown University and has eight years of practitioner experience. In 2021, Alida was a recipient of the University of Chicago's Early Career Achievement Award.
By helping organizations and the people inside of them understand their relationships with power, how to use their power responsibly, and how to share their power, she helps create the conditions for everyone to thrive at work.
As part of Ethos, she serve as the Learning Director of the Women Influence Chicago Accelerator, which supports womxn-identifying technologists to advance their careers through a structured four-month program combining coaching, forums, classroom learning, and mentorship. I am also the founder of the membership organization, Embolden, which is focused on developing friendships between women.
Outside of Ethos, she is an Advisory Board Member at Prosper Strategies, a certified mindfulness and meditation instructor, classical guitarist, and working artist. Formerly, I served on mHub's Venture Board and taught marketing and career advancement at General Assembly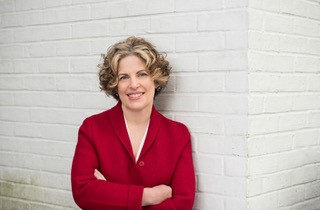 Allison Fine
President | Every.org
Allison is a pioneer in the use of technology for good. She is the author of four books on the topic, most recently, The Smart Nonprofit: Staying Human Centered in an Automated World with Beth Kanter. She is currently the President of Every.org, a nonprofit platform helping nonprofits raise more money while strengthening the relationship between causes and donors to create lasting change.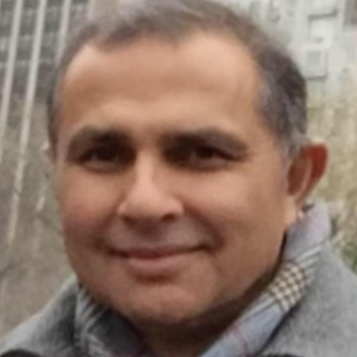 Asim Qureshi
Head of Business Development & Go-To-Market – AI, Machine Learning, and High Performance Computing | AWS
Asim is a seasoned tech industry leader passionate about advancing mission impact and innovation with cloud technology. Asim is experienced in driving digital innovation and commercializing solutions for both large enterprises and small-and-medium businesses. He holds business and engineering degrees and a patent in data networking. He has led digital transformation across businesses in the US and Europe and currently leads business development for Artificial Intelligence and Machine Learning for the US non-profit and federal sectors at Amazon Web Services.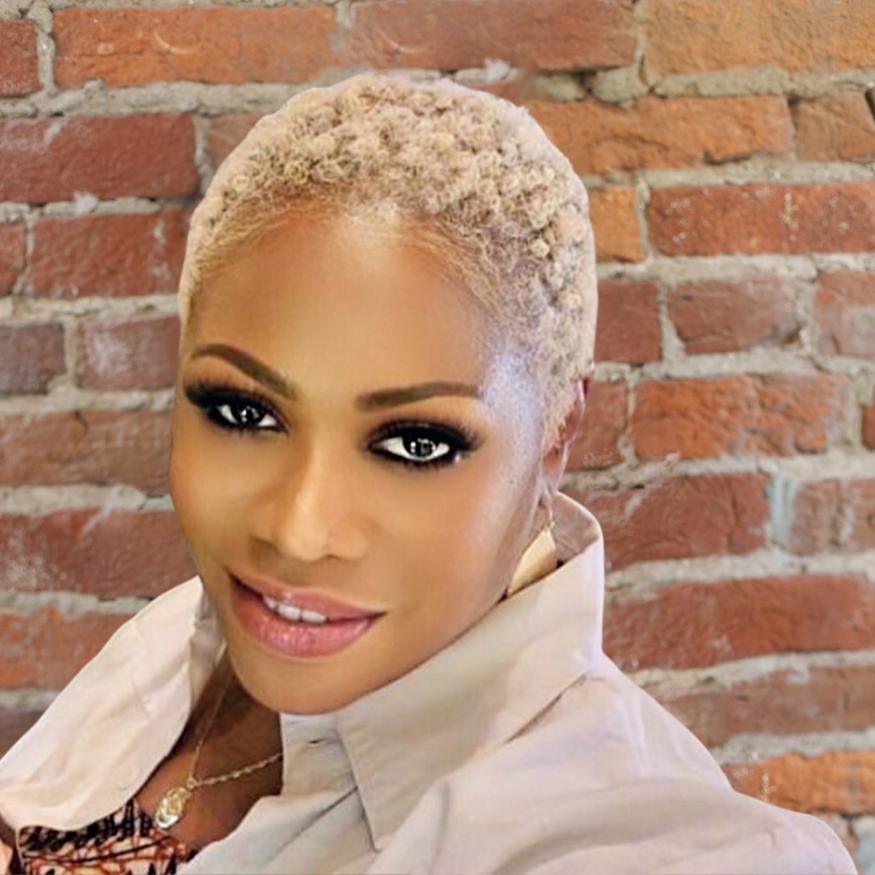 Atokatha Ashmond Brew
Managing Director of Marketing & Strategic Communication | NonprofitHR
Atokatha leads Nonprofit HR's marketing and communication firm-wide strategy and practice. She brings over 20 years of experience designing, implementing and promoting data-driven marketing best practices across the full range of marketing and communications for nonprofit and for-profit organizations.
Her most recent role, prior to Nonprofit HR, was as Senior Director, Marketing & Digital Community Engagement with the International Economic Development Council. Atokatha has also worked with ICMA, Smithsonian Institution, Integrated Systems Analysts, Inc. and several other social-impact organizations. She also has experience in supplier diversity, having built tier I and tier II minority business relations with Fortune 500 companies. She has represented various firms through the National Minority Supplier Development Council's national and state affiliations.
The former CEO of Brandbuilder, a full services communication and marketing firm, she has led consultants who are focused on vision and mission mapping, strategic communication, branding and marketing projects management. Atokatha is a 10-year columnist for Minority Business Entrepreneur magazine; co-author of two small business publications, Seen and Sustained and The Balancing Act; an international speaker; and adjunct professor.
Atokatha is a certified PDA (Personal Development Analysis) Analyst. The PDA Assessment is a reliable, scientifically validated tool specifically developed to understand and describe the behavioral styles of individuals in hiring and working environments. The PDA is also used in the firm's retained executive and professional search practice and in its internal hiring and talent development practices as well. She holds a Master in Business Administration (MBA) degree in International Business from Trinity University and bachelor's degree in Communications from Marymount University. Atokatha is pursuing a doctorate degree in Business Psychology at The Chicago School of Professional Psychology in Washington, D.C.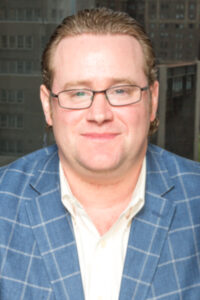 Brian Crimmins
Chief Executive Officer | Changing Our World
Brian Crimmins is a global leader in social impact, a popular public speaker on fundraising and philanthropy and Chief Executive Officer of Changing Our World, a leading philanthropy and management consulting firm whose global teams help nonprofit organizations to reimagine their engagement strategies and to embrace connection-centric philanthropy at its best.
In response to the uncertainty in the purpose and nonprofit spaces brought on by the COVID-19 pandemic, Brian launched and is host of the popular virtual series, Forging Forward, which hosts global leaders from organizations such as Unilever, Comic Relief, Memorial Sloan Kettering, Operation Smile, USAA, TD Ameritrade, United Nations Global Compact, the Environmental Defense Fund, World Food Program USA, Interbrand and General Motors, to name just a few. Forging Forward covers a wide range of topics including corporate social responsibility, philanthropy, healthcare, education and economics.
Brian is author of The Generosity Crisis: The Case for Radical Connection to Solve Humanity's Greatest Challenges, released November 2022, and holds a B.S. from St. John's University and an MBA in Marketing Management from St. John's Tobin School of Business. He is a graduate of the Omnicom Advanced Management Program, a partnership between Harvard Business School and Babson College.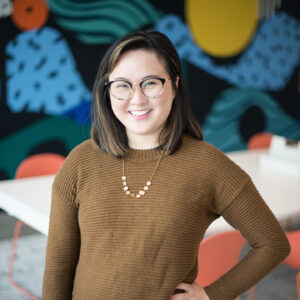 Courtney Backen
Director of Community & Capacity Development | GiveMN

Courtney has extensive experience in nonprofit fundraising ranging from public libraries to environment protection campaigns and more. Currently, she serves as the Director of Community & Capacity Development at GiveMN to lead the charge on one of the country's largest giving days, Give to the Max, and coaches organization leaders to reach their utmost fundraising potential.
She is particularly interested in the intersection of fundraising and inclusion, diversity, equity, and anti-racism, and currently serves as a Vice President on the board of the Association of Fundraising Professional, Minnesota.
Courtney graduated from Concordia College-Moorhead with an English Literature degree and received her master's in Nonprofit Management from Hamline University. In addition to fundraising, she enjoys visiting her family in Korea, knitting, and taking her dog, Olive, to the dog park.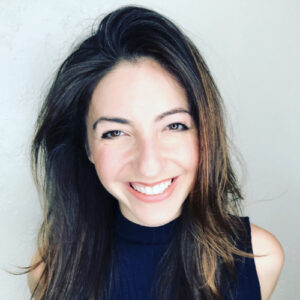 Debra Giunta
Executive Director | Prismatic
Debra Giunta is a fierce advocate for the power of emotional intelligence.
She is the founder of Design Dance, Prismatic and The Brainchild Collective – education companies building the next generation of conscious leaders through social-emotional development. Her programs reach 6000+ students per year through partnerships with schools and community spaces throughout Chicago and beyond with pop-up programs in Austin, San Francisco, New York and Los Angeles. In 2019, she partnered with the US Embassy in Sarajevo to bring EQ-based leadership education to young people throughout the Balkan region. Debra is a TEDx speaker, winner of the GoodCity Chicago Women's Innovation Award, founding board member of the Illinois Dance Education Organization and named 2020 Crain's Chicago Notable Entrepreneur.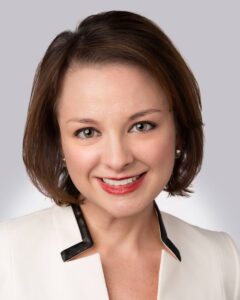 Dorene Ocamb
Chief Development & Marketing Officer | Armed Services YMCA
A proud daughter of a World War II veteran, Dorene Ocamb is honored to serve military families as the Chief Development & Marketing Officer for the Armed Services YMCA. Before joining Armed Services YMCA, Dorene fundraised for some of the largest, most well-known charity brands in the nation, including Indiana University, Mothers Against Drunk Driving, and the National Center for Policy Analysis.
A sought-after presenter, Dorene has been invited to speak on webinars and at conferences for the Direct Marketing Association (DMA), Association of National Advertisers (ANA), The Nonprofit Alliance (TNPA), Nonprofit Pro, and the Chronicle of Philanthropy about a variety of topics, including digital marketing, direct mail, and social media. She serves alongside industry leaders from some of the largest nonprofits in the world, including Feeding America and St. Jude/ALSAC, on the ANA'S Nonprofit Advisory Council and as a member of the Education Committee for The Nonprofit Alliance.
Dorene graduated with a bachelor's degree in journalism from Indiana University, a Juris Doctor from Texas A&M School of Law in Fort Worth, and is a licensed attorney in the state of Texas.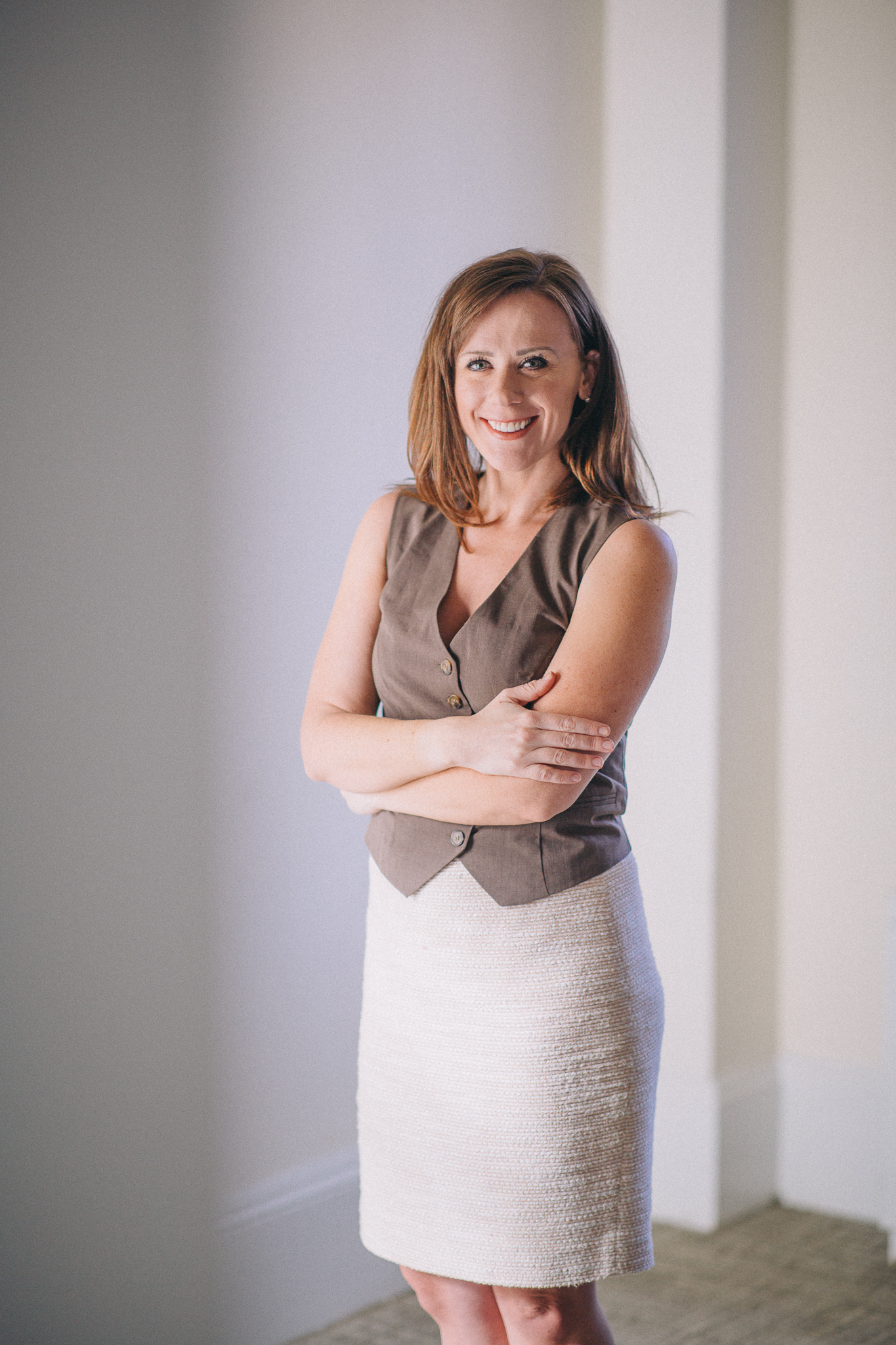 Elyse Wallnutt
Founder & Principal | Agility Lab Consulting
Elyse Wallnutt is a senior marketing and tech leader with 16+ years of experience driving results at the intersection of revenue, advocacy, brand, and policy objectives.
After nearly two decades working in leadership roles for some of the largest nonprofit brands in the world — including Amnesty International, Heifer International, Feeding America, UNICEF USA, The Nature Conservancy, and World Food Program USA – she launched Agility Lab Consulting to help nonprofits understand and adjust for the impact that audience demand for privacy is having on mission reach and donor acquisition strategy.
Elyse specializes in assessing internal solutions portfolios – including current-state approach to financial projections, content strategy, tech stack integration, media investments, and user experience design – and using findings to build an integrated vision that achieves KPI targets, breaks down channel silos, and pushes the limits of program growth.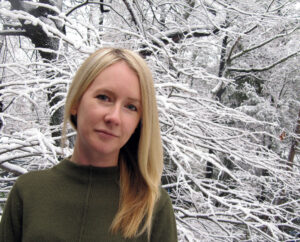 Emily Martin
Associate Director of Digital Marketing | IRC
Emily Martin began working at the International Rescue Committee (IRC) in 2008, launching its first ever multi-channel advertising campaign that has since grown into a comprehensive, digital-first, fundraising program with a focus on donor acquisition.  Previous experience includes the Natural Resources Defense Council (NRDC), New York University, and work in the for-profit sector in advertising, marketing and production roles.  Emily is currently the Associate Director of Digital Marketing at the IRC with a focus on digital advertising, conversion rate optimization and peer 2 peer fundraising (P2P).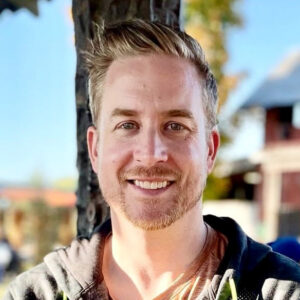 Evan Johnson
Senior Director of Mass Marketing Fundraising | Project HOPE
Evan Johnson is the Senior Director of Mass Marketing Fundraising at Project HOPE, where he oversees a holistic fundraising program across online, offline, P2P, sustainers, and mid-level giving.
Mr. Johnson has been working in the industry for 14 years and has a passion for growing donor files, with a love of acquisition, creativity, data and most of all, doing it with a sense of humor, love of fundraising, and a donor-first mindset. He began his career at a direct mail agency before moving to the client-side to lead charity Mercy Corps to record growth.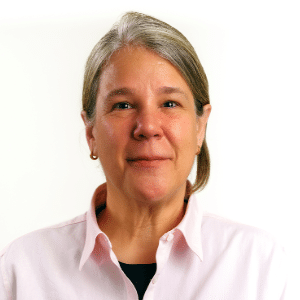 Gina VanderLoop
Founder & CEO | ROI Solutions
Gina has an extensive background working directly in the nonprofit sector since 1986 – combined with extensive knowledge and experience in technology.
Back in her organizing days, just out of college, Gina was Regional Director for INFACT (now Corporate Accountability International) and ran both the Upper Midwest and New England Campaign Centers. Under her direction, both campaign centers tripled their staffing, activist base and fundraising base. Later, Gina worked as Director of Development for the Nobel Peace Prize winning organizations International Physicians for the Prevention of Nuclear War (IPPNW) and Physicians for Human Rights (PHR). At both organizations, Gina's work centered on establishing major and individual giving programs for the organization ranging from direct marketing to personal solicitations to international fundraising effort.
In 1996, Gina began Martin/VanderLoop Associates, a Boston-based consulting agency that helped nonprofits such as Bridge Over Troubled Waters, Grassroots International, and Greenpeace USA build specific fundraising programs. Gina also served as Director of Non-Profit Development and Acting Vice President for the General Systems Corporation, a database service provider based in Virginia.
Throughout her career, Gina has supervised large scale data conversions and has helped organizations integrate systems efficiently and cost-effectively.
In her spare time, Gina spends time volunteering with local community based nonprofit organizations and runs fundraising/organizing training sessions. She can also be heard weekly playing guitar in ROI's Company band.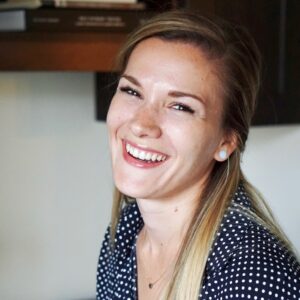 Helen Robare
Associate Director of Digital Acquisition & Innovation | The Nature Conservancy
Helen entered the world of direct response fundraising on the agency-side, serving a variety of nonprofits through multiple-channel strategies with a journey-focused approach. She has experience in both one-time and sustainer fundraising and finds great joy in acquiring new members and making sure they're engaged and cultivated. Helen joined The Nature Conservancy in July 2021 to lead Sustainer Retention & Cultivation programs, making great strides ensuring new members are "sticky" and, in particular, increasing the upgrade and recapture rates for sustainers. She now leads as the Associate Director of Digital Acquisition & Innovation, overseeing the entire digital acquisition portfolio and is responsible for innovative expansion across the digital landscape. When she isn't pivoting data, you can find Helen on a yoga mat or taking a walk with her dog, Kai.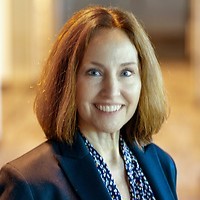 Janet Tonner
President | Direct Donor TV
As president, Janet oversees the planning, implementation and optimization of DDTV's highly successful DRTV programs including Wounded Warrior Project and Shriners Hospitals for Children. Janet is an experienced direct response professional who has assembled a proven team offering fully integrated turn-key capabilities that drive exponential growth. Utilizing her background in analytics, she lead the development of a proprietary reporting and analysis system that ensures all DRTV strategies are data informed and measurable.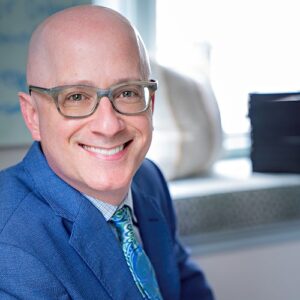 Jeremy Cramer
CEO | Exponential Philanthropy
Jeremy Cramer has spent his career supporting leading nonprofit organizations focused on systems change in both health care and education. Before founding Exponential Philanthropy, Jeremy was the Chief Development Officer at a global anti-bigotry organization called Facing History and Ourselves. While at Facing History, Jeremy helped to increase annual revenue by nearly 80% and he developed and executed a diversified fundraising strategy. Prior to Facing History, Jeremy led the national major gifts program at City Year. 
As CEO of Exponential Philanthropy, Jeremy leads The Crimson Lion / Lavine Family Foundation, mentors executives on organizational and fundraising strategy, and provides counsel to companies developing their corporate social responsibility strategy.
Jeremy has been honored with the Young Alumni Achievement Award from Tufts University for his leadership of the Bubs Foundation, a nonprofit organization in Boston dedicated to providing formal music education to all public school students. Additionally, he was awarded with the "Rising Star" Award from CASE for his innovative program development and his vision for connecting families of wealth to philanthropic causes.
Jeremy currently serves on the Boards of Temple Beth Shalom, Tufts University Hillel, The Beauty Bus Foundation, and Beth Israel Deaconess Hospital-Needham.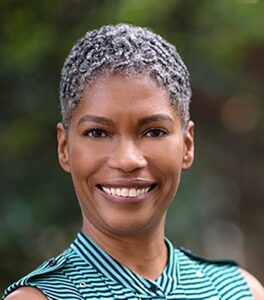 Lisa Scott
President | TGP Consulting
Lisa Scott is the author of The Transformational Giving PlaybookTM: The definitive guide for nonprofits that want to exponentially grow their revenue and impact through six and seven-figure gifts and President of TGP Consulting — a company dedicated to helping nonprofit organizations working towards a just, equitable, and sustainable world, raise significantly more money so they can do even more good. What makes TGP Consulting different is the experience and expertise we bring to help build both the institutional and individual infrastructure required to achieve big, bold goals.
Before launching TGP Consulting, Lisa was a Co-Founder and Partner with Barker & Scott Consulting, one of the nation's leading management consulting and technology strategy firms serving nonprofit organizations. In 2022, Lisa was awarded one of the nonprofit industry's inaugural 40 Over 40 Awards, which celebrates the dedicated nonprofit professionals who consistently set a high bar for excellence in the nonprofit sector – elevating their organization, the people around them, and the lives of the people who are making a difference in the world.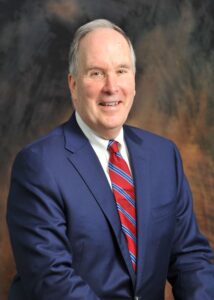 Mark Micali
Vice President of Government Affairs | The Nonprofit Alliance
Mark supports TNPA's advocacy efforts on Capitol Hill.  He has a long career in government affairs, including serving as the Direct Marketing Association's Vice President, Government Affairs from 1992 to 2008. During his tenure at DMA, Mark represented the Association on its full range legislative issues before Capitol Hill. Mark also created and coordinated DMA's "Capitol Hill Days" program, which brought industry executives to Washington to lobby members of the House and Senate important to the direct marketing industry. Earlier in his career, Mark worked for six years on Capitol Hill for the late Congressman Dan Rostenkowski of Illinois, the then-chairman of the House Ways & Means Committee.  In 2020, Mark was named Leading Lobbyist by Association TRENDS for his work with TNPA to promote and protect nonprofit interests on the Hill.  Mark's not one for sitting still and is often spotted on a tennis court with his wife, the Colorado ski slopes with their two sons, or in an airport en route to their next travel adventure.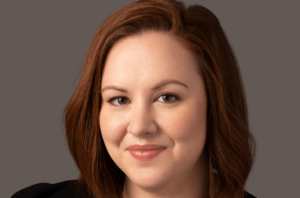 Melanie Subin (Keynote Speaker)
Managing Director | The Future Today Institute
A widely respected trends, scenarios and strategic foresight leader, Melanie Subin spearheads extensive research initiatives into future tech and trends and extracts key data points and insights to help organizations make strategic decisions for how they will continue to adapt and evolve. In this captivating presentation, Subin presents an immersive view of three potential futures tailored for the industries and businesses relevant to the audience, weaving in present day signals and possible future outcomes to cast a vision for the possibilities in 2035.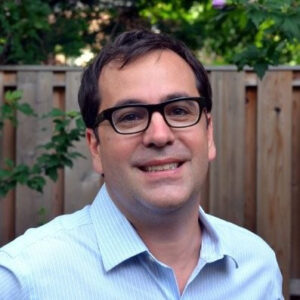 Michael Ward
Partner | M+R
Michael Ward is a Principal at M+R, where for over 20 years, he has been on the cutting edge of nonprofit adoption of technology to further their missions. Michael is based in New York City.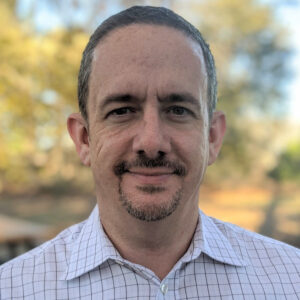 Mike Elliot
Director of Emerging Markets | The Humane Society of the United States
Mike is a hands-on executive with more than 20 years of marketing and non-profit fundraising experience across all major verticals specializing in integrating emerging technologies with proven multi-channel marketing initiatives specializing in Peer to Peer with a focus on streaming. He has documented success in developing best practices and advanced fundraising and multichannel marketing strategies for some of the world's most renowned non-profit organizations and many retail companies. His areas of expertise include interactive usability and user experience, leveraging user-generated content, amplifying the reach of content creators, testing design, business, and staff development, omnichannel marketing and presentation and execution of complex technologies.
Minal Bopaiah
Founder & Principal Consultant | Brevity & Wit
Minal Bopaiah is an author and strategic consultant with nearly 20 years of professional experience. Her areas of expertise include human-centered design, behavior change psychology, and the principles of inclusion, diversity, equity, and accessibility (IDEA) as they relate to media, marketing, communications and organizational design.
As the Founder and Principal Consultant of Brevity & Wit, Minal is passionate about designing for equity. Her work includes working with NPR's news managers to design a system for diversifying news sources. She is also the creator and facilitator for the DEI Executive Forum, a six-month cohort learning experience for general managers in public media that helps them become more equitable leaders and develop a strategic plan to accomplish their IDEA goals.
Minal's previous work includes being an educational content specialist for Sesame Workshop, the nonprofit behind Sesame Street and its international co-productions, where she was first exposed to the power of media to promote social and cultural change. She also served as a press intern for Doctors Without Borders and the Executive Editor of a B2B subscription website.
Minal is a sought-after speaker, and has delivered memorable talks at numerous conferences and companies, including Salesforce, NPR, and SXSW. Her thought leadership has been published in the Stanford Social Innovation Review and TheHill.com, and she has been a guest on several podcasts and radio shows. Her first book Equity: How to Design Organizations Where Everyone Thrives (Berrett-Koehler, 2021) was hailed as "a succinct jewel" by Nobel Peace Prize Laureate Jody Williams and won the 2022 Terry McAdam Book Award. Minal is also collaborating with Dr. Johnnetta Betsch Cole to publish a non-fiction book on leadership and social justice.
Minal has a B.A. in English from Bowdoin College, a Master's degree in clinical psychology from Fordham University, and was formally trained in organizational development and change leadership at Georgetown University. She is an Advisory Board member for Dent Education, a nonprofit teaching entrepreneurship, design thinking and making to Baltimore high school students, and for Bring Change to Mind, the nonprofit started by the actress Glenn Close and her sister Jessie Close to end mental health stigma. She lives with her family in Silver Spring, MD.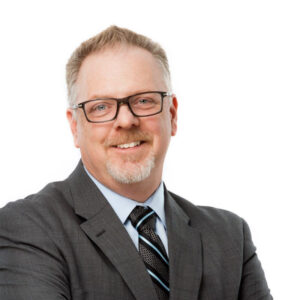 Nathan Chappell
Senior Vice President | DonorSearch AI
As a thought leader, consultant, author and inventor, Nathan is one of the world's foremost experts on the intersection between Artificial Intelligence and philanthropy. Nathan serves as Senior Vice President of DonorSearch, leading the research and development efforts dedicated to leveraging artificial intelligence to help nonprofit organizations harness actionable insights through big data. He is co-author of The Generosity Crisis: The Case for Radical Connection to Solve the World's Greatest Challenges, slated for release by Wiley Publishing in Fall, 2022.
Nathan's leadership and fundraising experience spans more than two decades in Southern California where he directly led multifaceted teams raising between $150M to $200M annually. In these roles, he was also responsible for creating and executing campaigns between $50 million to $2 billion. Over the past decade Nathan has provided fundraising counsel to some of the nations top nonprofit organizations.
In 2019 Nathan was listed as one of the Top 100 Influencers in Philanthropy. Nathan presented the first TEDx on the topic of artificial intelligence and the future of generosity in 2018. In 2021, Nathan founded Fundraising.Ai to advance thought leadership on data ethics, data equality, privacy and security, sustainability as it relates to using AI in the nonprofit sector.
Nathan holds a Masters in Nonprofit Administration from University of Notre Dame, an MBA from University of Redlands, a certificate in International Economics from University of Cambridge and a certificate in Artificial Intelligence from MIT.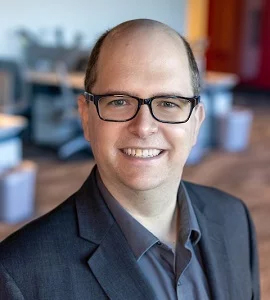 Nick Ellinger
Chief Brand Officer | Moore
Nick joined Moore in January 2020 as Chief Brand Officer, where he works to create great experiences for nonprofits and their constituents. Before that, he was DonorVoice's VP of Marketing Strategy, working with organizations like Catholic Relief Services, Share our Strength | No Kid Hungry, and the U.S. Olympic and Paralympic Foundation to look at their fundraising with a different lens. He also edited and contributed to the Agitator blog and recently wrote a book called The New Nonprofit to challenge fundraising norms. He developed his direct marketing muscle running Mothers Against Drunk Driving's direct marketing program for a decade. This is where he gained his passion to help the nonprofit sector break through the 2% of GDP individual giving ceiling we've seen for decades, so you'll often see him working with industry groups and internally for education initiatives to challenge others to do likewise.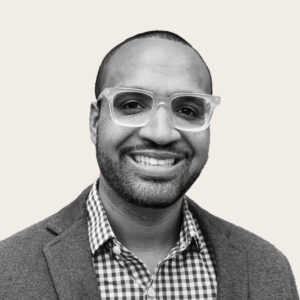 Omar Lopez
Senior Talent Consultant | DRG Talent
Omar (he/him) is a Senior Talent Consultant at DRG. He supports nonprofits through the full life cycle of their talent needs, including executive search, organizational design and alignment, transition planning, culture assessment, and engagement. He is an expert in identifying talent in the social sector.
Omar spent six years at Relay Graduate School of Education where he served as the Director of Talent Acquisition, leading a team that drove the annual recruitment of over 100 full- and part-time staff and faculty across the country. He started his career in the classroom, teaching 9th and 11th grade at Williamsburg Charter High School and Community Partnership Charter School.
Born and raised in Brooklyn, Omar now lives in Ossining, New York with his wife, two daughters, and Wheaten Terrier. He is active in local politics, serving as Deputy Mayor of the Village of Ossining.
Before launching TGP Consulting, Lisa was a Co-Founder and Partner with Barker & Scott Consulting, one of the nation's leading management consulting and technology strategy firms serving nonprofit organizations. In 2022, Lisa was awarded one of the nonprofit industry's inaugural 40 Over 40 Awards, which celebrates the dedicated nonprofit professionals who consistently set a high bar for excellence in the nonprofit sector – elevating their organization, the people around them, and the lives of the people who are making a difference in the world.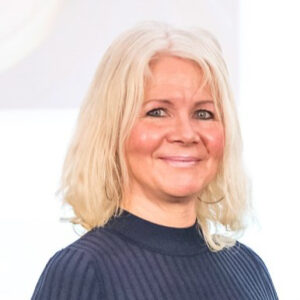 Polly Papsadore
President | The PMG Group
Polly has 20+ years of direct marketing experience. She is currently working in new business development and marketing for The PMG Group, a leading direct marketing company that provides direct mail production management, data processing, digital marketing, and mailing logistics services to nonprofit organizations.
She specializes in marketing strategy development, project management, new business development, media relations, direct marketing strategy, and tactics.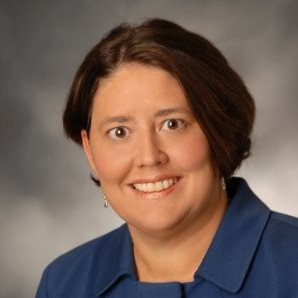 Sally Schaeffer
Founder & Principal Consultant | Uncorked Advocates
Bringing nearly 25 years of experience, Sally Schaeffer is founder and owner of Uncorked Advocates, a federal government relations firm started in 2017. Among her current clients are some of the largest nonprofits and philanthropic associations in the country, including American Heart Association, YWCA USA, Covenant House International, United Philanthropy Forum, Prevent Child Abuse America., and Association of Fundraising Professionals.
Previous to starting her own firm, Sally represented more than 500 nonprofits and foundations as the Government Relations Director at Independent Sector. She also served as the Washington advocate for Girls Scouts of the USA. Sally started her career on Capitol Hill working for former Rep. Louise Slaughter as her Legislative Director and then Chief of Staff.
Ms. Schaeffer holds a B.A. in Political Science from Hood College in Frederick, Maryland and a Master's in Public Administration from the Fel's School of Government at the University of Pennsylvania.
Sally is the past President of the nonpartisan Women's Congressional Golf Association, and member of Women in Government Relations. She was named by The Hill as a Top Lobbyist for 2021 and 2022 and also just named Top 100 Lobbyist in 2022 by The National Institute for Lobbying & Ethics.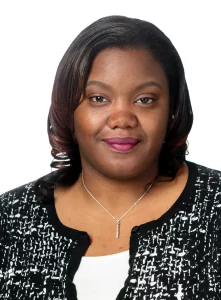 Serena Williams
Senior Vice President & Chief People Officer | Share Our Strength 
Serena Williams serves as the Senior Vice President and Chief People Officer, overseeing all of the talent management functions for Share Our Strength including leading the Human Resources and Operations teams, staff engagement and Diversity, Equity and Inclusion work.
Prior to joining Share Our Strength in 2011, Serena served as Associate Director, Human Resources for the Human Rights Campaign where she led the creation of the organization's first full-cycle recruitment and onboarding process and managed several talent functions during her six years with the organization. 
Serena has 17 years of Human Resources generalist experience in both for-profit and nonprofit organizations. She is a member of multiple organizations, including: The Society for Human Resources Management (SHRM); World at Work; and the Human Resources Association of the National Capitol Area (HRA-NCA). She also holds senior certification designations from SHRM (SHRM-SCP) and the Human Resources Certification Institute (SPHR). Serena also serves as Adjunct Professor at Prince George's Community College's School for Workforce Development & Continuing Education.
Serena earned a master's degree in Human Resources Management from Catholic University and a bachelor's degree in Political Science & Women's Studies from Georgetown University.
Serena is a native of the Bronx, New York and her community engagements include work with her sorority, Delta Sigma Theta, Incorporated.  She resides in Washington, DC with her husband and two sons.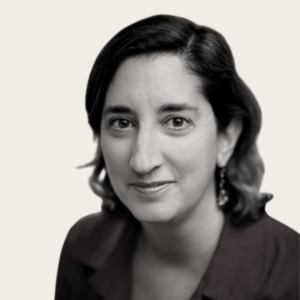 Sherry Ettleson
Principal | DRG Talent
Sherry (she/her) is a Principal at DRG. After graduating law school, Sherry spent years in Washington working for progressive non-profits, including People for the American Way and Public Citizen, and for a very progressive Senator (Sen. Paul Wellstone D-MN).
Her last job before she became a mother was working at M+R Strategic Services, a political consulting firm, where she put her experience and skills as an advocate to use for her clients. She started her own executive search consulting firm in 2005.
Over the past 20+ years, Sherry built a robust executive search practice and joins DRG having worked with a wide range of progressive nonprofits and foundations. Sherry currently resides in Washington D.C.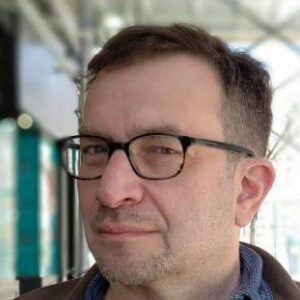 Steve Abrahamson
Vice President of Direct Response | National Audubon Society
Since 2016, Steve Abrahamson has led the direct response fundraising program at Audubon, overseeing efforts in mail, face-to-face, phone, and digital channels. Before joining Audubon, Steve led membership fundraising at Planned Parenthood and the ACLU. Prior to his work in the nonprofit sector, Steve was a marketing and advertising executive at E*TRADE, Capital One, and Citibank. He began his career as a management analyst for the City of New York. Steve holds a BA in Political Science from Columbia University.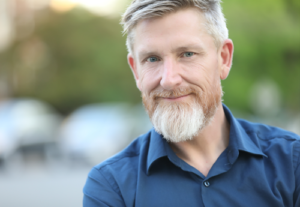 Steve Kehrli
Senior Vice President of Development | PETA Foundation
Steve Kehrli is Senior Vice President of Development for the People for the Ethical Treatment of Animals (PETA) Foundation and helps oversee the organization's fundraising efforts, focusing on innovative technologies that connect existing and would-be philanthropists with the many different facets of PETA's work.
Kehrli has been influential in transforming organizational culture around fundraising, optimizing business processes, establishing key relationships, and generating revenue for all of PETA's programs. He is continually creating and implementing new ways to engage supporters through initiatives—such as interactive town hall meetings, which have helped PETA reach more individuals in an effective and cost-efficient manner.
Having first joined PETA as a card-carrying member in 1998, Kehrli's career started at a fundraising agency that helped different animal and environmental charities. PETA was one of his first assignments, and he immediately connected to its mission and effectiveness as a nonprofit—and he subsequently decided to work directly with the organization.
His life's passion is working to support animal rights by not only raising much-needed funds but also empowering financial supporters to become everyday activists for animals themselves.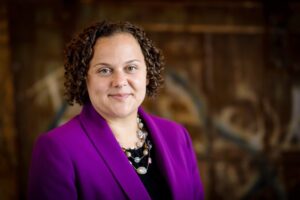 Trista Harris (Keynote Speaker)
President | FutureGood
Trista Harris is a philanthropic futurist and nationally known as a passionate advocate for equity in the philanthropic and nonprofit sectors. Trista has been featured on CNN and her work has been covered by the Chronicle of Philanthropy, the New York Times, Minneapolis St. Paul Business Journal, Forbes, and numerous social sector blogs. She is an international speaker on using the tools of futurism to solve society's biggest challenges.
Trista is President of FutureGood, a consultancy focused on helping visionary leaders build a better future. Prior to launching FutureGood, Trista was president of the Minnesota Council on Foundations (MCF), a vibrant community of grantmakers who award more than $1 billion annually. She was also the executive director of the Headwaters Foundation for Justice.
Harris earned her master's of public policy degree from the Humphrey Institute of Public Affairs, University of Minnesota, and her bachelor of arts from Howard University, Washington, DC. She has also received a certificate in strategic foresight from The University of Oxford.
Harris currently serves on the board of the Association of Black Foundation Executives. Harris strives to promote best practices in grantmaking that build capacity of nonprofits while creating measurable social change in the community.