March 15–17, 2023  |  Hilton National Mall at the Wharf  |  Washington, DC
co-presented by


RESILIENCY… RECOVERY… RELEVANCE
We don't know what the future will bring or the next challenges we will have to face as fundraisers and marketers. What we do know is that we have to be resilient to be sustainable. Our recovery strategies will become the foundation on which we build our future fundraising. Most importantly, we need to continuously create new value in the eyes of our donors – telling each story boldly – staying relevant.
Your colleagues who are in the trenches with you have designed a program to help address the big questions that keep you up at night: how do I build the best staff, how do I build a diverse donor base, what new technologies should I be trying, and how do I keep myself motivated? Come join seasoned professionals like yourself – with 10 or more years in fundraising – who are looking to a better future in fundraising and marketing … welcoming more donors with the right staff in place to serve the organization's mission.
Join us for this inaugural event!
Examine the most innovative topics in fundraising and marketing today.

Experience high-level discussions about breakthrough fundraising techniques.

Engage in critical thinking and analysis with fellow senior fundraisers.
Who is invited: Nonprofit fundraising & marketing professionals with 10+ years experience. You'll be joining senior fundraising strategists from organizations including ACLU, Save the Children, Catholic Relief Services, Boston Children's Hospital, Smithsonian Institution, Wildlife Conservation Society, Christian Appalachian Project, Capital Area Food Bank, American Leprosy Missions, ALSAC/St. Jude Children's Research Hospital, AARP Foundation, Franciscan Friars of the Atonement, The Nature Conservancy, Armed Services YMCA, and more!
Attendance is capped at 300 people, evenly divided between nonprofit and partner/agency professionals.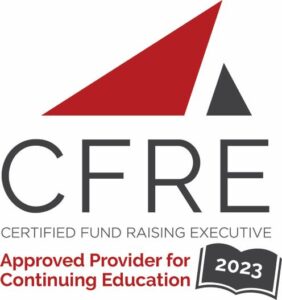 The Nonprofit Fundraisers Symposium is approved for up to 9.50 total points.
Symposium Planning Committee
Tiffany Neill, Owner, Lautman Maska Neill & Company (co-chair)
Mwosi Swenson, President & CEO, Mal Warwick Donordigital (co-chair)
Diane Clifford, Senior Vice President, Constituent Development & Operations, Share Our Strength | No Kid Hungry
Nick Ellinger, Chief Brand Officer, Moore
Geoff Handy, Head of Mass Market Fundraising, North America, International Rescue Committee
Steve Kehrli, Senior Vice President Development, PETA Foundation
Lisa Scott, President, TGP Consulting
Britt Vatne, President, Account Management, Adstra
Download our Symposium App and begin connecting today!
Get our official conference app
For Blackberry or Windows Phone, Click here
For feature details, visit
Whova