Legislative Round-Up | October 2023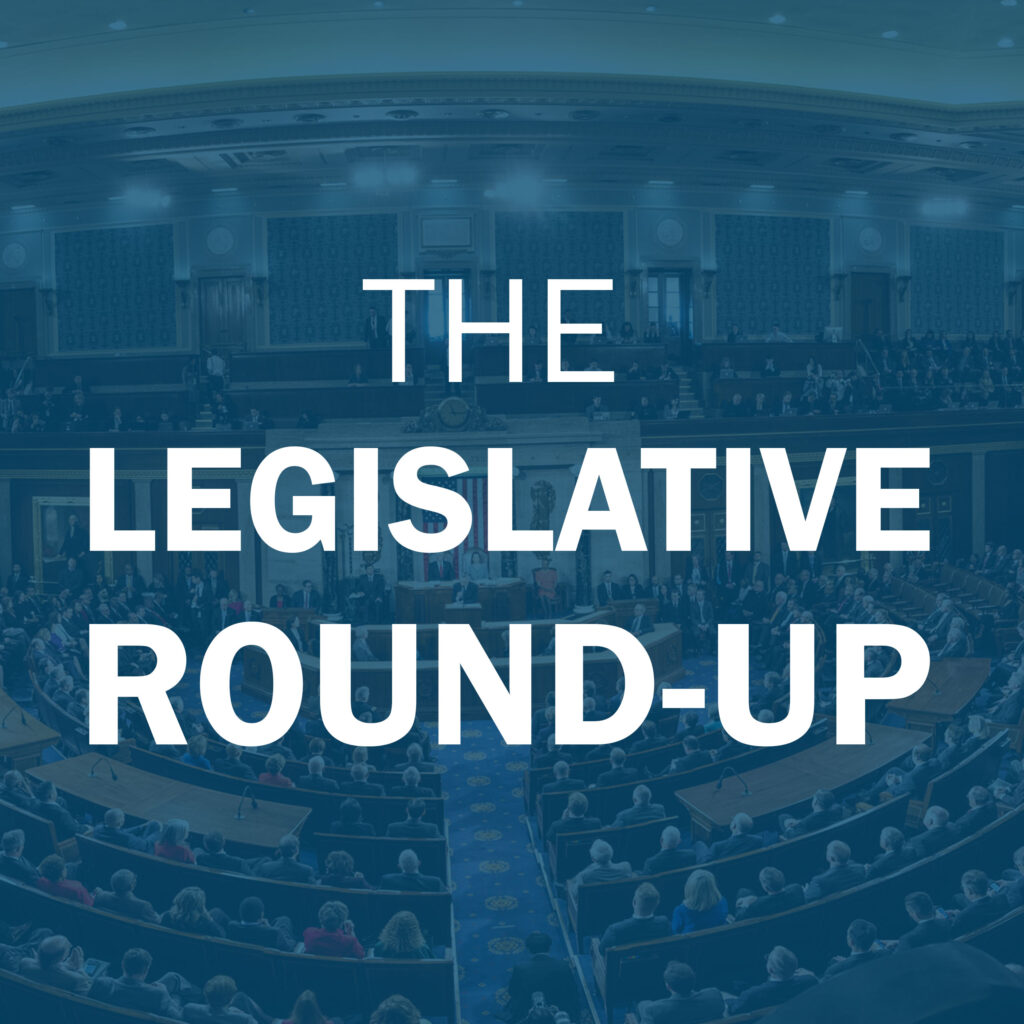 The Nonprofit Alliance Takes the Hill: Meetings on the Universal Charitable Deduction, Artificial Intelligence, and Privacy
Wednesday, October 18, was a busy day for TNPA, with 14 executives coming from across the country to Washington, D.C., for a day that included ten meetings in the Senate. The focal point was building momentum for enacting the Universal Charitable Deduction — the Charitable Act, S. 566, the legislation led by Senators James Lankford (R-OK) and Chris Coons (D-DE). Accordingly, the first meeting was with Senator Lankford, who appreciates TNPA's efforts on behalf of the bipartisan effort, which now has 10 Republicans and 10 Democrats on the bill.  
Volunteers met with Senator Peter Welch (D-VT) to encourage the Senator to sign on to the Charitable Act. We also attended meetings at the staff level in Senators
Angus King's (I/D-ME) and Thom Tillis' (R-NC) offices to encourage support. The final meeting of the day was at the staff level in the office of the other leader of the Charitable Act, Senator Chris Coons (D-DE), to share our progress.
The group met with Senator Jerry Moran (R-KS) to thank him for recently signing on to the Charitable Act and for his tireless efforts to advocate for comprehensive, bipartisan national data privacy legislation.  
While cordial, other meetings addressing national privacy legislation left a sense that Congress is not ready to move forward with a single federal standard. However, AI – although far from having a clear consensus on how it could proceed – could nevertheless help break the inertia on data privacy legislation. A meeting with Senator Mark Warner's (D-VA) staff offered an interesting look into how AI regulation could move, potentially in tandem with federal data privacy legislation.
CA SB 362, California Data Broker Legislation Signed By Governor Newsom
On October 10, Governor Gavin Newsom signed into law legislation which would create a "delete my information" provision whereby consumers/donors could request removal from all 500+ California-registered data brokers with a single click. Over the prior two months, despite the opposition of TNPA and many organizations involved in third-party data, the California Legislature adopted this legislation (SB 362) and sent it on to Governor Newsom for his signature. This measure will be harmful to nonprofits that fundraise in California.
On August 21, 2023, TNPA sent out an Action Alert to all TNPA members, asking those who have relationships with California-based nonprofits to encourage them to contact California Assembly Speaker Robert Rivas to slow down the hurried process of this legislation.
Although Governor Newsom has now signed the legislation into law, it will not take effect until January 1, 2026. Accordingly, if you are interested in working with TNPA on this issue — regarding future rulemaking regarding the legislation or possible legislative amendments to it — please contact TNPA's Vice President of Government Affairs, Mark Micali, at mmicali@tnpa.org.
---
We continue to follow legislation in the states. Read more about new state laws and proposed state bills that could impact the work of the nonprofit sector by visiting TNPA's State Legislation webpage.
USPS | January 2024 Rate Increases
Rates to go into effect on January 22, 2024
Here is a summary using representative prices:
First class letters go up .02 to $0.68 | 3% increase

First class presort letters (automation) go up .01 to $0.571 | 2% increase

First class presort flats (automation) go up (for first ounce) .011 to $1.245 | 0.5% increase

Nonprofit Marketing Mail letters (automation) go up .002 to $0.228 | 1% increase

Nonprofit Marketing Mail flats (automation) go up 0.016 to $0.767 | 3.3% increase  
Public Service Loan Forgiveness (PSLF) Program
Now that the Covid-19 payment pause has ended, student loan payments have restarted. Read more about the PSLF program by visiting TNPA's PSLF webpage.
Salary Transparency
With the State of New York's new salary transparency law having just taken effect, take a look at TNPA's Salary Transparency webpage to learn more.