Legislative Round-Up | September 2023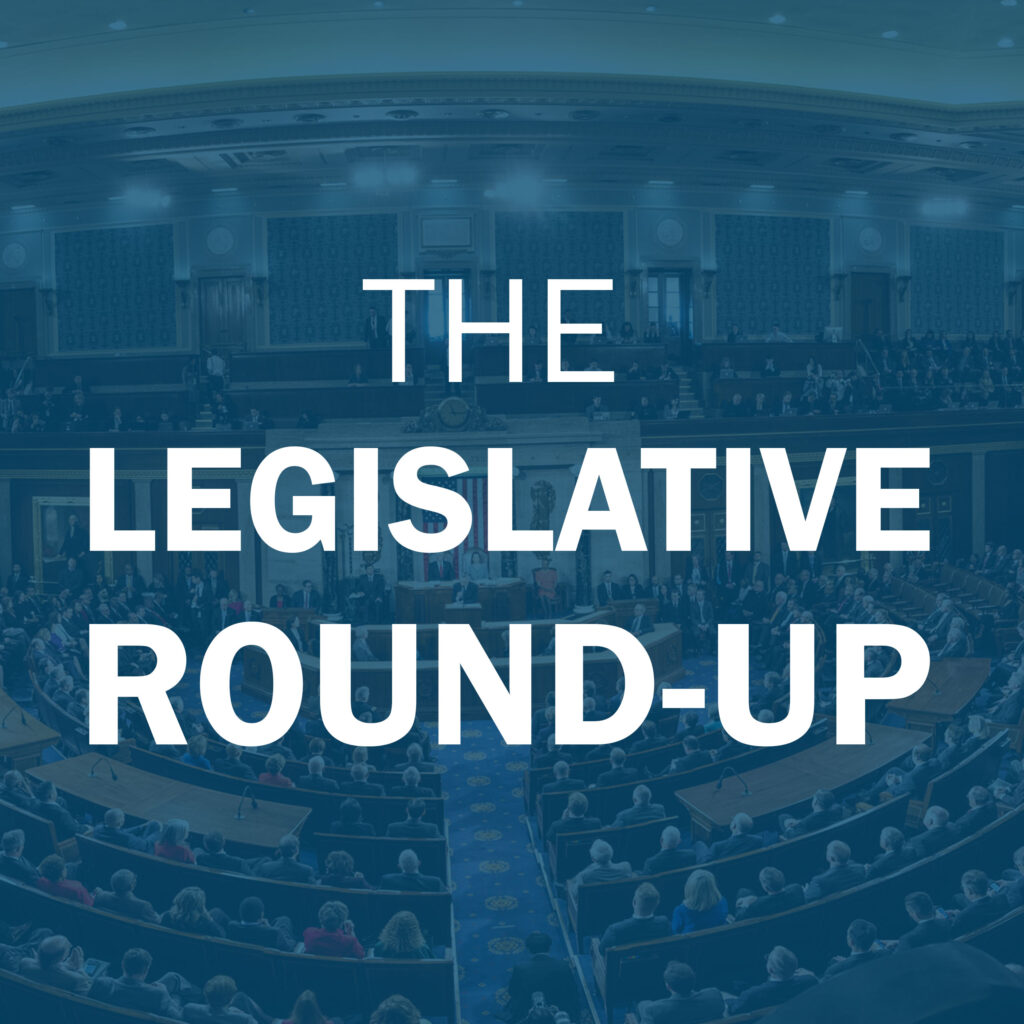 CA SB 362, California Data Broker Legislation Passes Legislature & Awaits Governor's Signature
Despite the opposition of The Nonprofit Alliance (TNPA) and many organizations involved in third-party data, on September 14, 2023, the California Legislature adopted SB 362, which would be harmful to nonprofits that fundraise in California. The legislation would create a "delete my information" provision whereby consumers/donors could request removal from all 500+ California-registered data brokers with a single click.
On August 21, TNPA sent out an Action Alert to all TNPA members asking those who have relationships with California-based nonprofits to encourage them to contact California Assembly Speaker Robert Rivas to slow down the hurried process of this legislation.
While it appears Governor Newsom will sign the legislation into law, it will not take effect until August 2026. Accordingly, if you are interested in working with TNPA on this issue — in terms of future rulemaking regarding the legislation or possible legislative amendments to it — please contact TNPA's Vice President of Government Affairs, Mark Micali at mmicali@tnpa.org.
---
We continue to follow legislation in the states. Read more about new state laws and proposed state bills that could impact the work of the nonprofit sector by visiting TNPA's State Legislation webpage.
Take Action to Protect Your Donors' Privacy
For organizations registered to raise funds in New York
In July 2021, the U.S. Supreme Court decided Bonta. The Court's ruling declared the systematic collection of individual donor information — found on Schedule B of Form 990 — by California to be an unconstitutional violation of First Amendment rights of association. California promptly stopped collecting the information and the three other states collecting Schedule B, New York, New Jersey, and Hawaii, soon followed suit.
TNPA was active in the case and filed an amicus brief signed by 125 nonprofit organizations. It was evident from the Bonta majority opinion that our brief helped show the Court the confidentiality of donor information is a widely shared value in our sector.
Two years later, in July 2023, the New York Attorney General posted a notice on its website announcing that an undisclosed "small number" of organizations had Schedule B information temporarily disclosed on the AG's website for public view. The Office declined to respond to a request asking how many organizations and for how long.
So, the question becomes: what about all the donor information collected before the Court ruled that, in effect, it should not have been collected in the first place? We believe the only proper course is for the states to dispose of all the previously collected Schedule B donor information.
Another round of litigation should not be necessary to achieve that goal. Starting with New York, we will send a polite, but firm joint letter from individual nonprofits who filed a Schedule B in New York before the Court ended the practice. The letter will be from the group of signers, not from any particular organization. You will find a letter drafted for this purpose here.
You can indicate your willingness to join the signers by emailing rtigner@tnpa.org from an organizational email account. You may pose any questions you may have to Robert Tigner at the same address. Please agree to sign the letter.
As with TNPA's amicus brief, the more organizations signing, the more it will be apparent to New York – and the other states – that the concern is widespread.
If New York decides to delete the information of those who so request in this letter, it is a start, but the letter may persuade them it is better for all concerned to get rid of all the Schedule B information they collected in the years preceding Bonta. TNPA will send the letter to the AG, in the name of the signers, as soon as we collect enough signatures to make an impact.      
Momentum Continues on the Universal Charitable Deduction
TNPA has continued its sustained effort toward enactment of Universal Charitable Deduction legislation. There are now 18 of the Senate's 100 members who have signed on as cosponsors of S. 566, the Charitable Act, the bipartisan legislation of Senators James Lankford (R-OK) and Chris Coons (D-DE), which would provide a universal charitable deduction open to all taxpayers who contribute to charities regardless of their level of income. Based on recent meetings with several other Senators and their staffs, we anticipate additional Senators signing onto the legislation in the coming weeks.
Also, momentum is growing for the companion House version of the legislation, H.R. 3435, also entitled the Charitable Act. This measure, led by Representatives Blake Moore (R-UT), Danny Davis (D-IL), Michelle Steel (R-CA), and Chris Pappas (D-NH) now has 22 representatives who have signed on as cosponsors, and significantly we anticipate several more representatives will be signing onto the bill in the coming weeks.
TNPA Joins 36 Other Nonprofit Organizations in Signing Letter in Opposition to September 30 Government Shutdown
On September 19, 2023, TNPA joined 36 other national nonprofit organizations in a letter to congressional leaders encouraging Congress to move quickly to avoid a potential Federal Government Shutdown on September 30. Such a shutdown would have profound implications for the populations our organizations serve, impacting timely assistance payments, federal grants, or critical food programs such as SNAP.
Click here to read an article prepared by the Bipartisan Policy Center, which provides a summary of the impact of a possible Government Shutdown.
Department of Labor Proposed Overtime Rules
On September 8, 2023, the Department of Labor issued its proposed rulemaking governing overtime rules. Public comments on the rulemaking are due November 7.
Amicus Filing on Case Involving Association Members' Rights
On September 1, 2023, the American Society of Association Executives (ASAE), of which TNPA is a member, filed an amicus brief with the United States Supreme Court supporting the U.S. Soccer Federation's request for the Supreme Court to review a case with significant implications for associations and their members. The amicus brief asked the High Court to consider the question that association members should not be liable for antitrust violations alleged against an association. With lower courts in conflict on this issue, it would be beneficial for the Supreme Court to take this case and render a decision.