Fundraising inflation: a 99% economics-free guide + what to do 
There's a huge debate among economists and policymakers right now as to whether we are triggering inflation—the increasing of costs and lessening of dollar buying power.  We're going to largely ignore that debate because it's the rare combination of contentious and boring.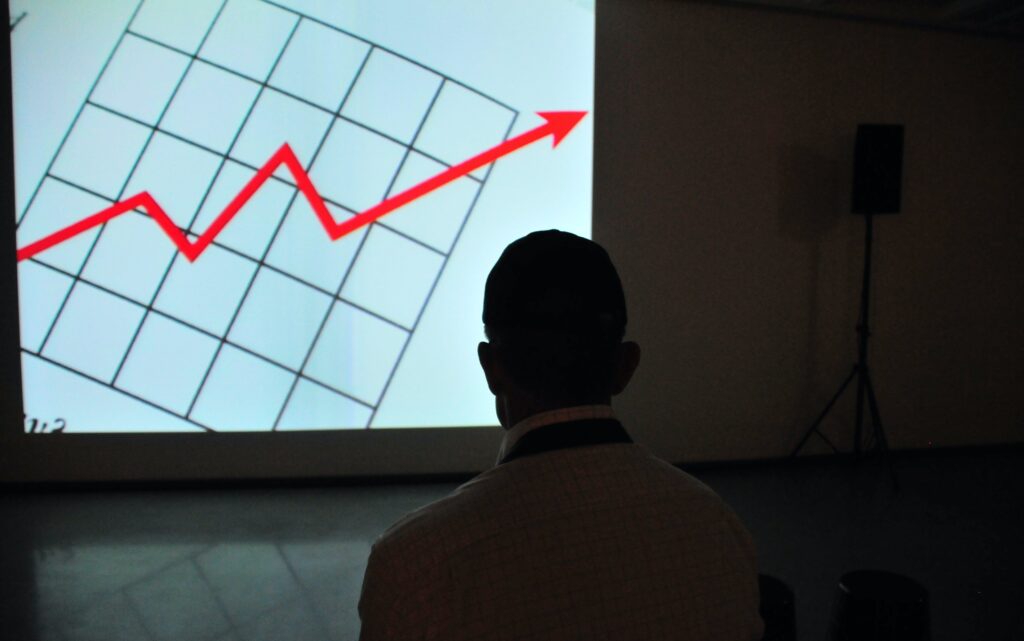 What's important to know is we are experiencing our own bit of inflation in fundraising. Digital costs are increasing as businesses are coming back into the ad ecosystem. DRTV costs are similarly going up and will rise again with the ACA open enrollment period later this fall. And mail costs face an illegal and unwise postal increase, paper shortages and corresponding price increases, and increased transportation costs. And every part of this is experiencing what is called pay raises if you are the one getting them or increased labor costs if you aren't getting them. 
If this sounds bad, a bit of reassurance: 
Much of this is demand flowing back into things that it flowed out of this year. Last year, we talked about unique opportunities in digital advertising, DRTV, and PSAs because of (in part) uniquely low costs. While there's still opportunity in each of these areas, it's not a unique opportunity anymore because that's not what unique means. We may just be back to where we would have been without dips. 

We've had periods of increasing costs before. 

However, this is the first time we can remember of increasing costs when revenues were increasing even faster. So the cost is still well worth it. 
But it's still worth addressing and curtailing.  Some tips: 
Plan ahead. Yes, even further ahead. Because of shortages, instead of taking two to three days to secure paper, vendors are taking two to three weeks. With diminishing paper supplies, the best option is to plan and order well in advance with your vendors. Your planning helps their planning, which helps you. 
You also need to prepare your leadership. Folks who haven't been through this before may register sticker shock and do irrational things with your investment. I've been through fits of "let's cut all our investment and raise the same amount through organic digital and clapping really hard for Tinkerbell to live." And I've had COVID. I honestly couldn't tell you which I would rather repeat or was more likely to kill me. So mask up, vaxx up, and prep-your-team-for-increasing-costs up.
Use your tools to raise more without additional spend. Even simple techniques like USPS's Informed Delivery can help your offline open rate and thus get more donors' precious, precious attention. 
Likewise, optimizing your ask string is vitally important if donors feel the effect of inflation as well. If the dollar doesn't buy as much anymore, they'll know that too and perhaps be more open to increasing gifts. August's Test of the Month talks about the scientific research on ask strings and we're expanding on that with a Moore webinar on the 9th.  
Create sensible cost controls. Let's take three donors to a disease charity: 
She was diagnosed with the disease you are working to eradicate. She found tips on management and coping on your web site and wanted to show her appreciation. 

She's a researcher working on your disease. You featured some of her research in your newsletter and she was reminded to give you a donation. 

She drew a person in the office Secret Santa drawing and, knowing little about him other than his mother suffers from the disease, donated in his name. 
 Three different reasons for giving.  Three different likelihoods of ever donating again (depending on how many people are in the Secret Santa pool). But if you are using transaction-based segmentation like RFM or transaction-only modeling, you are mailing, emailing, advertising, and connected TVing to them the same. 
 You should be spending much less on some people. If/when you need to cut costs, this is the way to do it: taking out the costs that never should have been there. 
Steer into the skid by spending more. Conversely, of course this means you should be spending much more on some other people. And when revenues are still increasing more than costs is the perfect time to focus on the truly scarce resource: your donor's attention.  
That means customization, whether that's localization of copy or images, additional personalization within addressable media, or displaying an understanding of why someone gave. 
That also means have the data systems to collect and compile these data in a way that can be used by fundraisers. You can't customize to someone's reason for giving if you don't know why they gave. You also need to know who is worth the extra spend. 
Customization isn't the only way to improve your response and revenue. Cotargeting individuals across media is a great way to create surround sound with synergy, where each medium helps build on the previous ones. 
One size has always fit none. But in times of rising costs, it's even more important to understand who's not a good target for a communication, who's a great target for a communication, and how you can make that communication a great one for her.