TNPA State Legislative Report | October 2019
Veto!
California AB 1181 was vetoed by Governor Newsom, who said that he is "concerned that this bill may pose burdensome implementation challenges for the charities impacted by its provisions."  As noted in previous monthly updates, The Nonprofit Alliance lobbied against this bill in the Legislature, the Attorney General's' Office, and the Governor's Office because in attempting to reign in a very small number of organizations using egregious over-valuations of certain gift-in-kind contributions, the AG's "solution" would have created financial reporting standards unique to California, inconsistent with an organization's IRS Form 990, and at a substantial cost to any organization that made best efforts to comply.  Gov. Newsom asked the Attorney General, who authored the bill, to explore other means of addressing overvaluation of gifts in kind – the same request we've been making for the last several months.
.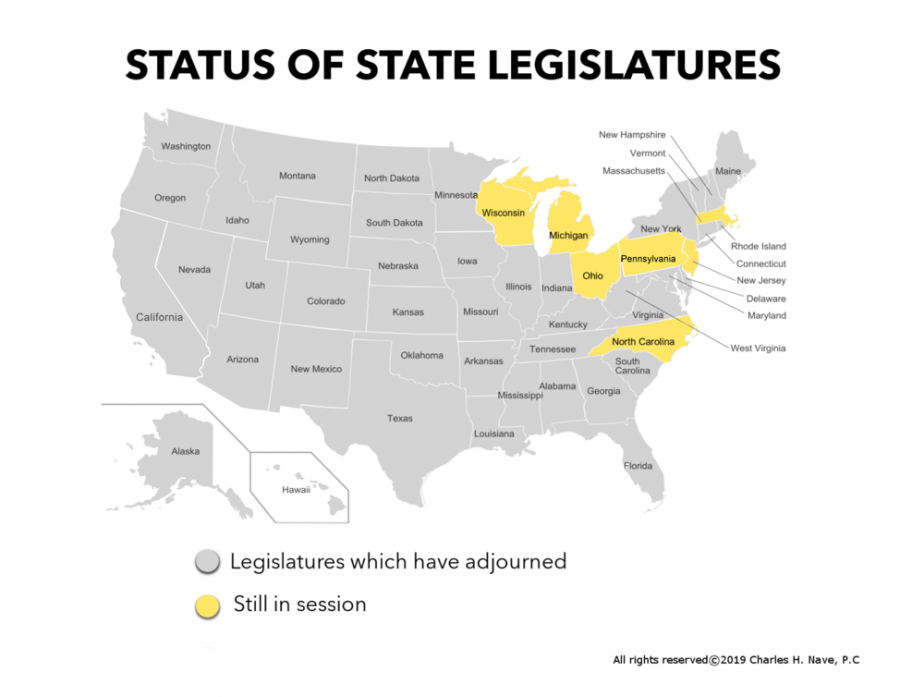 Only seven state legislatures are still in regular session, but legislative committees in Massachusetts and Maine are working on bills that will affect the way we operate if they are ultimately enacted.
Solicitation Regulation
Massachusetts HB 347 was heard in committee but information from the hearing was not immediately available. The bill would require a for-profit solicitor to keep recordings of all calls made or letters sent for the purpose of soliciting funds for a period of at least 180 days. It would require all for-profit solicitors to state either verbally or in writing that they are soliciting money for profit and that they are not an employee of the charitable organization. The bill would impose civil penalties on solicitors that represent themselves as a member of a charitable organization.
Data Privacy
California's Attorney General released proposed compliance regulations of CCPA, including privacy policy requirements, notice language, protocol for responding to consumer requests, and general rules regarding verification of identity prior to releasing personal information.
The Maine legislature signaled that it may be considering measures to "protect consumer privacy" in the next session.  Further details will be provided when available.
Maine is one of three states that passed new data privacy laws in 2019, and their legislature appears to have appetite for more.
Massachusetts SB 120 was heard in Committee but information from the hearing was not immediately available. The broad privacy bill would impose requirements very similar to those imposed by the CCPA.  The bill contains a broad definition of personal information including, but not limited to, real name, internet or other electronic network activity information, commercial information, and geolocation information, but would not include publicly available information. The bill contains a private right of action, but only for the provisions relating to data breach. Prior to initiating any action against a business, a consumer would be required to provide a business 30 days written notice identifying the specific provisions of the law that are alleged to have been violated.