Legislative Round-Up | March 2023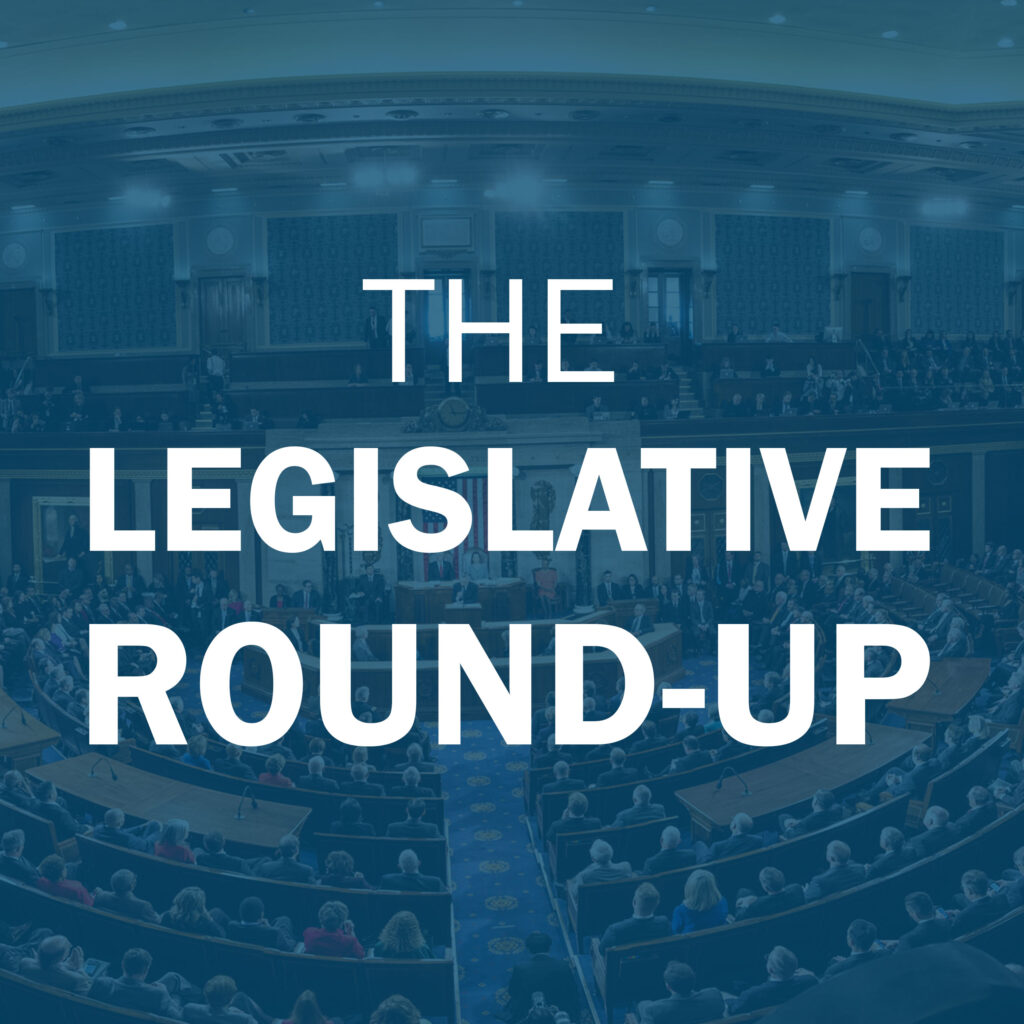 The Charitable Act: A New Universal Charitable Deduction Proposal
On February 28, Senators James Lankford (R-OK) and Chris Coons (D-DE) introduced their Universal Charitable Deduction legislation, S. 566. The bill was renamed from the previous "The Universal Giving and Pandemic Response and Recovery Act" to simply "The Charitable Act." 
The Universal Charitable Deduction of $600 for married couples filing jointly and $300 for individual tax filers expired on December 31, 2021.
The newly-introduced Lankford/Coons Bill would allow all taxpayers, regardless of their level of income, to deduct up to one-third of the Standard Deduction when making
Mark Micali, TNPA's Vice President of Government Affairs, participated in the February 28 press conference announcing the introduction of The Charitable Act and had a chance to chat with Senators Lankford and Coons. Both Senators are again fully engaged and determined to get The Charitable Act enacted into law. Eleven (11) Senators had signed on to the Lankford/Coons Bill when it was introduced, and since then, several more Senators have become cosponsors — a re-filing with the new cosponsors will be submitted in the next few weeks. TNPA expects The Charitable Act to garner even more cosponsors than the 19 senators who signed onto the previous bill in the last Congress.
The polarized, often partisan nature of politics today poses a serious challenge to the enactment of The Charitable Act. Our best opportunity is to attach The Charitable Act as a rider to another legislative vehicle like a must-pass bill that has the support of both parties. This could take the form of an important group of appropriations bills that have bipartisan support and are bundled together, including The Charitable Act as an add-on. Or toward the end of the current fiscal year at the end of September, when we can expect Congress to bundle together funding provisions to avoid a government shutdown, The Charitable Act could be attached to one of those.
This legislation is, and continues to be, an important priority for TNPA.
The Latest on National Privacy Legislation
TNPA's ongoing effort to gain enactment of comprehensive bipartisan national privacy legislation continues.
On March 13, Mark Micali and five other nonprofit sector stakeholders met with Tim Kurth, Chief Counsel of the House Energy & Commerce Subcommittee on Innovation, Data, and Commerce. We exchanged ideas as to what would constitute an effective approach to national privacy legislation from the point of view of the nonprofit sector.
Additionally, at the recent Nonprofit Fundraisers Symposium, we presented the "Advocacy Forum: What You Need to Know About Data Privacy Legislation" that was co-led by Mark Micali and long-time nonprofit sector lobbyist Sally Schaeffer, Owner & Principal Consultant of Uncorked Advocates. The session included a panel discussion with three senior Senate staffers about national privacy legislation:
A.J. Burton | Senior Counsel for Technology & Communications for Senator Brian Schatz (D-HI) 
Alex De Bianchi | Senior Policy Adviser to Senator Jacky Rosen (D-NV)
Garrison Holmberg | Legislative Assistant to Senator Jerry Moran (R-KS)
The conversation confirmed that it is still unclear if either the House or Senate will move forward with national privacy legislation in the coming months. It also highlighted the need to continue educating Senators and their staff about the role of data and the impact of privacy legislation on the work of the nonprofit sector. Raising the profile of the importance of national privacy legislation is a critical task for TNPA.
More Privacy Legislation at the State Level
Iowa
Iowa's Consumer Data Protection Act has cleared both chambers of the state legislature by unanimous votes and will soon be sent to Governor Kim Reynolds for signature. The Iowa legislation is modeled after the Utah privacy statute, following an opt-out model that TNPA supports.
When this legislation is signed into law, it will become the sixth state to enact a comprehensive privacy statute, joining CA, CO, CT, UT, and VA.
Kentucky
Troubling legislation has passed the Kentucky Senate. The legislation includes a provision modeled after the European Union's (EU) General Data Protection Regulation (GDPR) and makes specific use of the term "legitimate interests" regarding the use of data. The EU has a history of caselaw to provide guidance as to the meaning of the term "legitimate interests," since GDPR took effect in May 2018 and has been in force for almost five years. However, the concern from an American point of view is that with no caselaw history, it is far from certain how "legitimate interests" will be applied in the U.S. by businesses, regulators, and — importantly — judges.
At this point, it appears that the Kentucky House is not expected to move forward on this legislation before the current legislative session expires on March 30, 2023.
Texas
Legislation in Texas has been gaining momentum and could be adopted this spring. The Texas legislation is modeled after the Virginia statute — which is similar to the Utah law — and follows an opt-out model that TNPA supports.
New Hampshire
The New Hampshire Senate passed legislation following an opt-out model that would address businesses that possess information on 100,000 or more New Hampshire residents. It is uncertain if the House will move forward on this legislation.
Oklahoma
The Oklahoma opt-in legislation, while having passed the Oklahoma House, fortunately appears stalled in the Oklahoma Senate. There has been mention of a possible compromise whereby legislation modeled after the Virginia statute may be enacted.
Salary Transparency Laws
New York
On March 3, Governor Kathy Hochul signed into law legislation that would specify that the state's new salary transparency law, going into effect in September, will also apply to remote work opportunities. This legislation, however, specifies that existing laws around salary disclosure exclude remote work performed entirely out of state.
---
To review the latest state legislation, visit TNPA's Legislation in the States webpage.
---
Capitol Hill Day (Virtual)
Wednesday, April 19
9 a.m. to 5 p.m. ET
Half-Day Options Available
Your presence is needed! Hill Day is your chance to amplify the nonprofit voice on Capitol Hill — in a very personal way.
Guided by TNPA staff, especially Vice President of Government Affairs Mark Micali, Hill Day is an opportunity for sector leaders to share their experiences with policy-makers. Your participation plays a critical role in TNPA's advocacy efforts and supports legislation that will help the nonprofit sector. You do not need to be an expert on any particular legislation or even the Congressional process — TNPA staff will ensure you are prepared in advance.
Also, this is a fun, energizing day and a good networking opportunity with your nonprofit colleagues.
---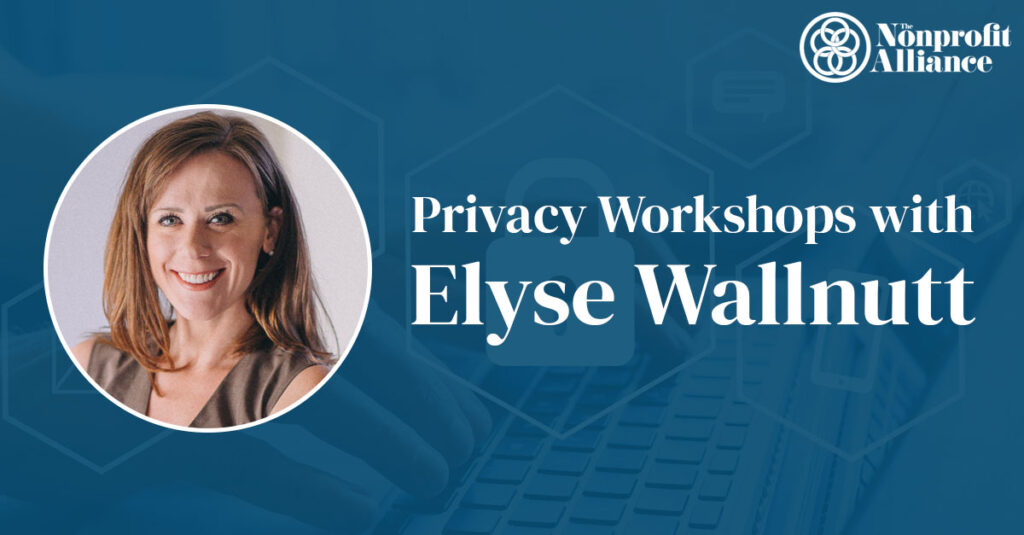 From Complying to Thriving:
Future-Proof How You Measure Acquisition Efforts
Tuesday, April 25, 2023 | 1 to 2:15 p.m. ET
— For Nonprofit Organizations —
Nonprofit Organizations! Join us in a nonprofit organizations-only workshop as we uncover how analytics and revenue attribution will change with the elimination of third-party cookies and prepare you to think about how to forecast and budget appropriately. You'll walk away with practical steps to improve your tech stack, establish best operational practices, and begin to future-proof your investments.
Price: $45 (Nonprofit Member) | $65 (Nonprofit Non-Member)
How Vendors Can Support Nonprofits Through Audience Demand for Privacy
Thursday, April 27, 2023 | 2 to 3:15 p.m. ET
— For Vendors Serving Nonprofit Organizations —
Vendors Serving Nonprofit Organizations! Join us in a vendor-only workshop to discuss solutions to supporting the nonprofit sector through key changes that will impact their audience reach and fundraising performance. We'll discuss key challenges we foresee and use the time together to thoughtfully brainstorm solutions to the analytics, audience targeting, and revenue forecasting changes that are on the horizon. 
Price: $55 (Vendor Member) | $75 (Vendor Non-Member)
About Elyse Wallnutt
Elyse Wallnutt is a senior marketing and tech leader with 16+ years of experience driving results at the intersection of revenue, advocacy, brand, and policy objectives.
After nearly two decades working in leadership roles for some of the largest nonprofit brands in the world — including Amnesty International, Heifer International, Feeding America, UNICEF USA, The Nature Conservancy, and World Food Program USA – she launched Agility Lab Consulting to help nonprofits understand and adjust for the impact that audience demand for privacy is having on mission reach and donor acquisition strategy.
Elyse specializes in assessing internal solutions portfolios – including current-state approach to financial projections, content strategy, tech stack integration, media investments, and user experience design – and using findings to build an integrated vision that achieves KPI targets, breaks down channel silos, and pushes the limits of program growth.
---
ICYMI: Around Capitol Hill with Mark Micali in 90 Seconds | March 2023
TNPA's Vice President of Government Affairs, Mark Micali is here to keep you in the loop on what is happening on Capitol Hill on issues important to the nonprofit sector. This month he covers the introduction of The Charitable Act by Senators James Lankford (R-OK) and Chris Coons (D-DE). This video was recorded on Wednesday, March 8, 2023.