Legislative Round-Up | February 2023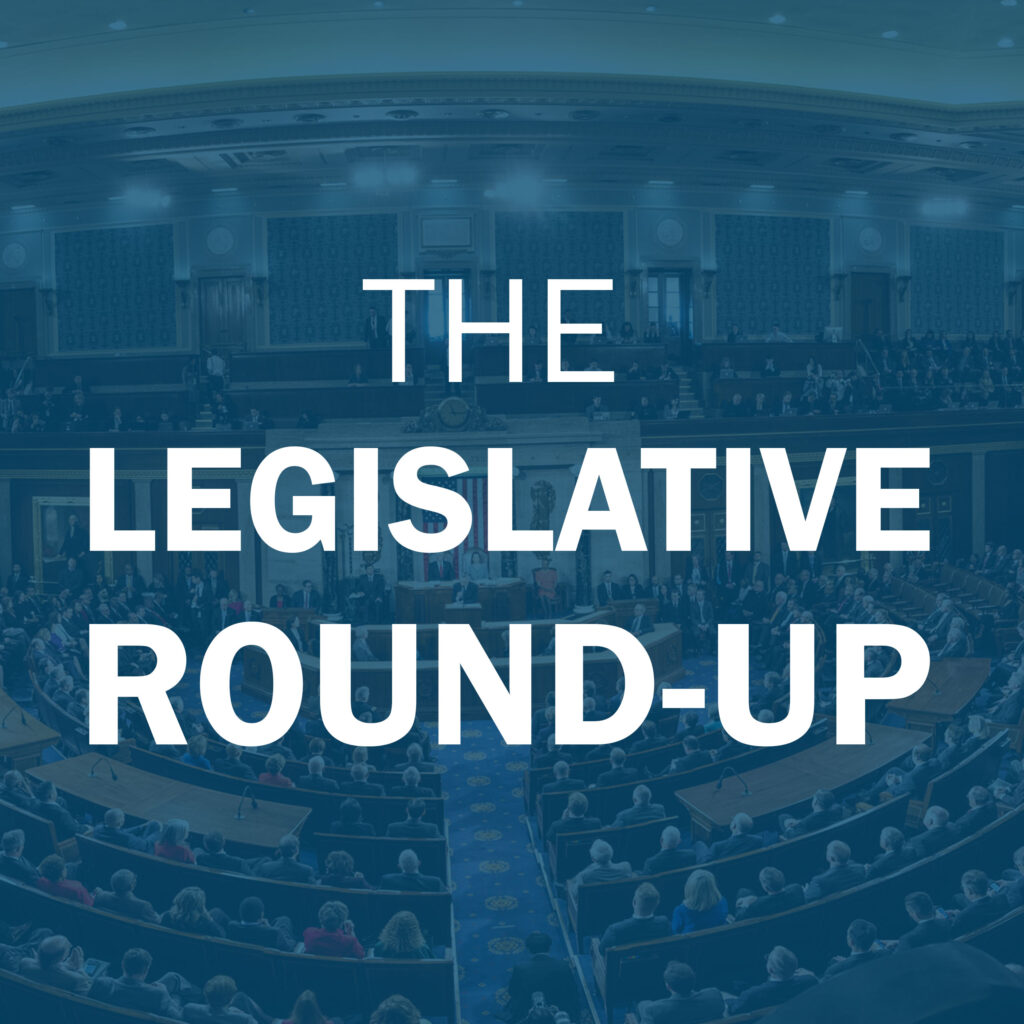 Universal Charitable Deduction Moving Forward
Tomorrow Senators James Lankford (R-OK) and Chris Coons (D-DE) will introduce legislation to restore and expand the non-itemizer charitable tax deduction – also known as the Universal Charitable Deduction. This legislation is intended to restore the Universal Charitable Deduction of $600 for married couples filing jointly and $300 for single tax filers that expired on December 31, 2021.
Previously part of The Pandemic Response and Recovery Act, this new legislation, which has yet to receive a bill number, will be called The Charitable Act and is proposed to be in effect for two full years (2023-2024), unlike the previously enacted legislation which was in effect for just one year.
Enactment of National Privacy Legislation: The Long Game Continues
TNPA continues its bipartisan efforts to enact much-needed comprehensive national privacy legislation. Although, in the last Congress, H.R. 8152, the American Data and Privacy Protection Act, was reported out of the House Energy & Commerce Committee, it was never considered on the House Floor nor by the Senate.
H.R. 8152 had several fundamental flaws. The bill included fifteen "carveouts," which would allow current state statutes related to privacy to stay in force. The bill also allowed for a Private Right of Action, which could lead to frivolous class action lawsuits. The bill died, as all proposed legislation does, at the end of the two-year congressional cycle at year-end 2022. Going forward, TNPA continues to work closely with Senator Jerry Moran (R-KS) and Senate Republican Whip John Thune (R-SD), both of whom have strongly supported bipartisan, comprehensive national privacy legislation, including supporting legislation which will preempt current and future state privacy laws. The goal of these Senators is to have one uniform national "rules of the road" for the proper handling of data.
What's Happening in the States on Privacy?
Currently, five states have enacted comprehensive privacy statutes (CA, CO, CT, UT, and VA). Except for Colorado, all of them exempt nonprofit organizations. However, the burden they place on our commercial partners impacts nonprofits by increasing the cost of data and limiting the amount of data available to nonprofit organizations.
Of immediate concern is proposed legislation in Oklahoma, House Bill HB 1030, which calls for enacting the nation's first-ever opt-in privacy statute. In 2021 an opt-in bill passed the Oklahoma House, but was stopped by the state Senate. The current bill exempts nonprofits (the 2021 bill did not) but would still impact nonprofits by imposing the restriction of an opt-in on our commercial partners. TNPA is watching this legislation very closely. At this point, it is unclear how much momentum is behind the bill. TNPA is working closely with our Oklahoma members to oppose this measure should it move forward.
Similarly, legislation has been introduced in the Minnesota House, HF 1892, which is also an opt-in privacy measure. It is too early to tell if this legislation will be moving forward. TNPA is keeping a close eye on it.
These are just two of many privacy bills being proposed in State Houses across the country. To review the latest state legislation, visit TNPA's Legislation in the States webpage.
---
Capitol Hill Day (Virtual)
Wednesday, April 19
9 a.m. to 5 p.m. ET
Half-Day Options Available
Hill Days are an opportunity for sector leaders to share their experiences with policy-makers. Your participation plays a critical role in TNPA's advocacy efforts and supports legislation that will help the nonprofit sector.
You do not need to be an expert on specific legislation or the Congressional process — TNPA staff will be there for that, AND to prepare you in advance.
This is also a fun, energizing day and a good networking opportunity with your professional peers. Register Here!
---
ICYMI: Around Capitol Hill with Mark Micali in 90 Seconds | February 2023
TNPA's Vice President of Government Affairs, Mark Micali is here to keep you in the loop on what is happening on Capitol Hill on issues important to the nonprofit sector. This month he covers President Biden's State of the Union address. This video was recorded on Wednesday, February 8, 2023.
---
2023 USPS Promotional Discounts
Most Likely to be Useful for Nonprofits
Tactile, Sensory & Interactive Promotion
Promotion runs from February 1 – July 31, 2023.
Registration is open now.
Discount is up to 5% of postage on applicable packages.
Encourages the enhancement of the mail by using sensory and interactive treatments. Those may include specialty inks, papers, folds, and treatments like embossing and foiling.
Emerging and Advanced Technology Promotion
Promotion runs from May 1 – November 20, 2023.
Registration starts on March 15.
Discount is up to 4% (depending on the technology used) on applicable packages.
Encourages mailers to incorporate technology into the mail. Can include QR codes, virtual assistant prompts, virtual reality and video in print.
Informed Delivery Promotion
Promotion runs from August 1 – December 31, 2023.
Registration starts on June 15.
Discount is up to 4% of postage.
Encourages mailers to enhance their mail through the free digital touchpoint of the USPS Informed Delivery Platform. Run in conjunction with your direct mail campaign and utilizes campaign images and weblinks.
Additional 2023 USPS Promotions: Less Likely to Be Applicable to Nonprofits
Personalized Color Transpromo Promotion
Promotion runs from February 1 – July 31, 2023.
Registration is open now.
Discount is up to 4% of postage on applicable packages.
Encourages the use of personalized color marketing messaging on bills and statements.
Reply Mail IMBA Promotion
Promotion runs from July 1 – December 3, 2023.
Registration starts on May 15.
Discount is up to 6% on applicable return mail.
Encourages mailers with a high volume of return mail to use a new USPS accounting system.
Retargeting Promotion
Promotion runs from September 1 – November 30, 2023.
Registration starts on July 15.
Discount is up to 5% on applicable postcards.
Encourages mailers to send first class postcards to website and mobile visitors.
To download the PDF with more information click here. Thank you to ADRFCO Partner Production Solutions for making this resource available.
---
Congressional Spotlight: Senator Susan Collins (R-ME)
Each month The Nonprofit Alliance introduces you to a member of Congress who is a leader on legislative matters important to our TNPA community, with representation from both parties.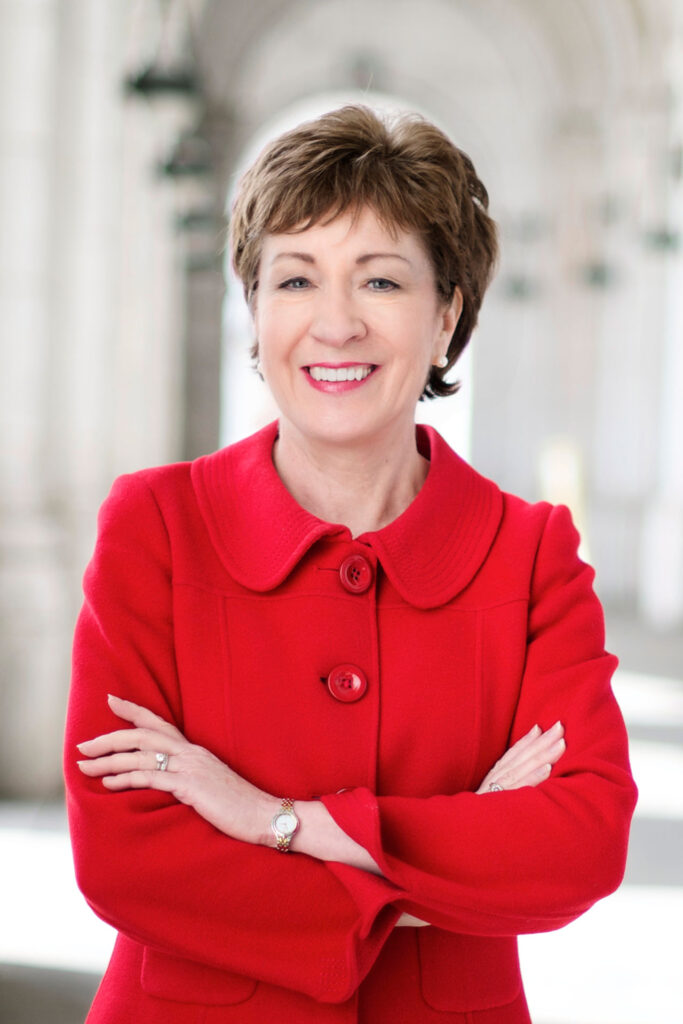 Q&A with Senator Susan Collins
The Nonprofit Alliance has worked closely with Senator Susan Collins of Maine. TNPA had the opportunity to ask the senator a few questions, and share them here:
Which political figure has most inspired you?
In recent times, it would be President Volodymyr Zelensky. Last May, I traveled to Ukraine with Senate colleagues and had the opportunity to meet President Zelensky. There is no more inspiring leader in the world today. It was an incredible journey, under cover of darkness, cloaked in secrecy, and we spent two hours talking with the Ukrainian president. It was an extraordinary experience to witness firsthand the way he has unified his country and the world against Putin's unprovoked and brutal invasion. In this moment of crisis, President Zelenskyy is the right leader at the right time.