7 Insights from the Nonprofit Fundraisers Symposium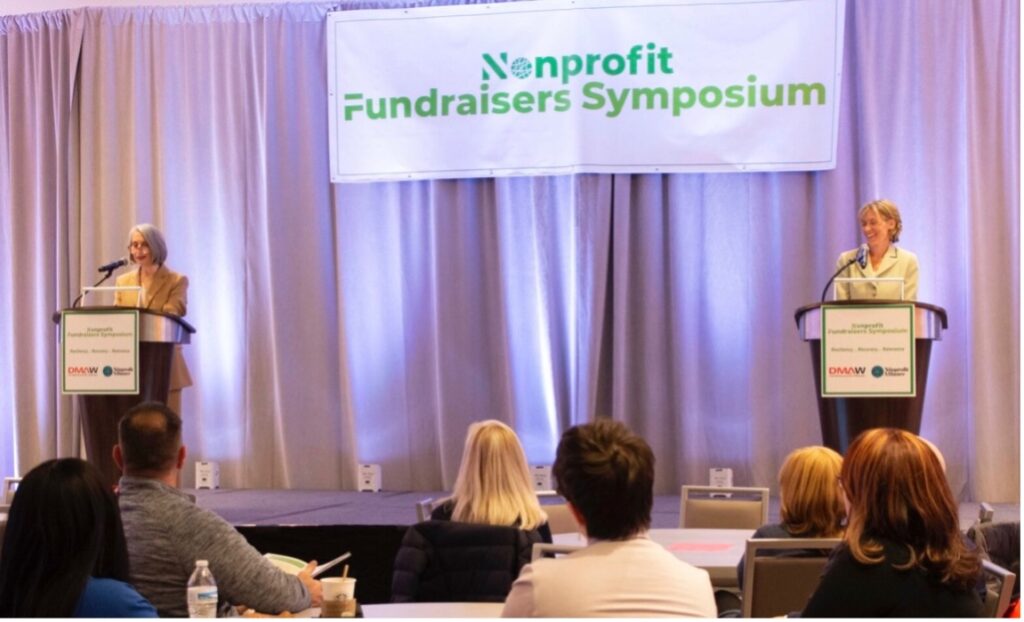 I had the good fortune to attend the Nonprofit Fundraisers Symposium last month in Washington, DC. If I had one word to describe this conference, it would be "Wow!" Co-produced by the Direct Marketing Association of Washington (DMAW) and The Nonprofit Alliance (TNPA), this conference was different in all the right ways.

Here are 7 Insights from the sessions that I hope will help you with your own fundraising program.
#7. In the opening Advocacy Forum, we heard from Senate staffers about efforts to create a national Data Privacy statute that may soon impact how we all do our jobs. Mark Micali (The Nonprofit Alliance) and Sally Schaeffer (Uncorked Advocates) urged us all to reach out to key members of Congress. To learn more, click here.
#6. Philanthropic Futurist Trisha Harris reminded us that as change gets faster and more intense in every industry, "it's an exhausting time to be a human being." Her advice: 1) STOP loving the problem and start imagining your ideal future. 2) LOOK for signs. Commit at least 5% of your time to monitoring trends, reading, and taking notes about the new stuff. And 3) GO. Push new ideas and be willing to fail.
#5. ChatGPT and other AI tools are here to stay. Don't fight these new tools, use them. That message came through in multiple sessions. How about asking ChatGPT to turn your 4-page letter into a 300-word blog? Or use it to create shorter options for your "too long" teaser or subject line? Writers are still needed but now we have some powerful new tools.
#4. Bryan Casler of 4Site Studios blew our minds with a demonstration of MidJourney that can create images for you in under a minute with just a few prompts.
#3. Janet Tonner (Direct Donor TV) and Steve Abrahmson (National Audubon Society) shared insights on one of our newest channels: Connected TV (CTV). Fundraisers are using CTV to put their messages in front of streaming television viewers and it is especially effective at recruiting monthly donors. In July 2022, streaming TV surpassed broadcast and cable for the first time and is reaching a more diverse audience. Learn more about CTV here.
#2. Most of us learned that fundraising is about making the donor the hero and using "you" language. Courtney Backen from GiveMN challenged attendees to embrace the "You, Me, and We" approach to our work that is community-centric, rather than donor-centric and recognizes the dignity and agency of the people served by our organizations.
And the #1 insight comes from Minal Bopaiah, author of Equity: How to Design Organizations Where Everyone Thrives. She challenged us to think bigger about how we approach our work, "Money is not all we need. What we need is the creativity and moral imagination to solve the challenges we face." Amen. Also, if you buy her book, we strongly recommend purchasing it from your local, independent bookstore.
Sending a huge shout out to Mwosi Swenson (Mal Warwick Donordigital) and Tiffany Neill (Lautman Maska Neill & Company) for leading this great conference and to Donna Tschiffely, Shannon McCracken, and everyone at DMAW and TNPA who worked tirelessly to make it happen.