Legislative Round-Up | May 2023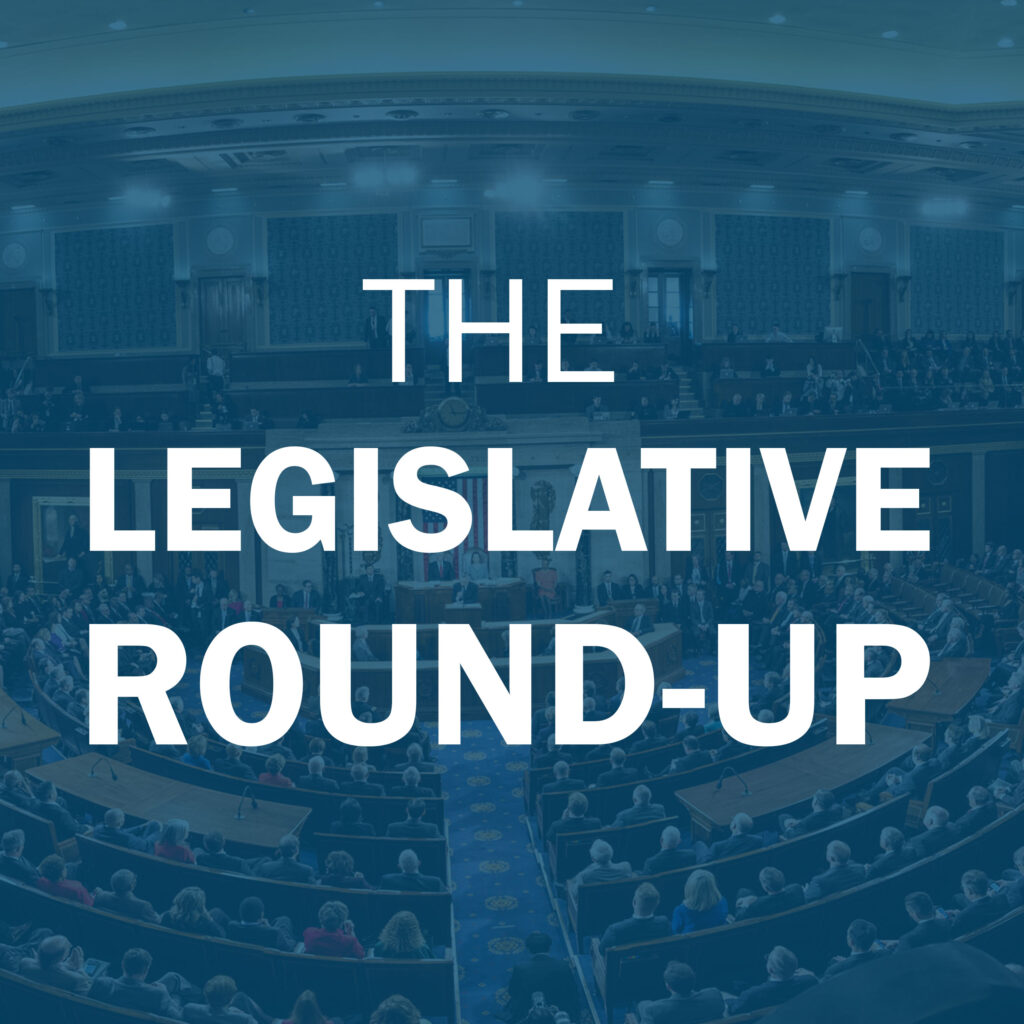 Momentum Building on Legislation to Enact the Universal Charitable Deduction
On May 17, a bipartisan group of House members introduced the House version of the Universal Charitable Deduction legislation. The group, led by Representative Blake Moore (R-UT), also included Representatives Chris Pappas (D-NH), Michelle Steel (R-CA), and Danny Davis (D-IL). Their legislation H.R. 3435, the Charitable Act, is identical in language to the companion Senate bill with the same name, S. 566, the Charitable Act, which was introduced on February 28 by Senators James Lankford (R-OK) and Chris Coons (D-DE).
The Nonprofit Alliance (TNPA) is particularly pleased that three of the original cosponsors serve on the committee of jurisdiction
— the House Ways and Means Committee, which has the responsibility for raising the revenue required to finance the Federal Government, including individual and corporate income taxes, excise taxes, estate taxes, gift taxes, and other miscellaneous taxes. The fourth original cosponsor, Representative Pappas, while not on the Ways & Means Committee, has been a determined advocate for the legislation.
Another positive aspect of this bill is that, unlike last year's Universal Charitable legislation which would have been in effect for only one year, this year's legislation will cover two years – 2023 and 2024.
Turning to the Senate side with S. 566, the number of cosponsors continues to grow, with 16 of the chamber's 100 Senators signing onto the bill. TNPA expects this number to grow, and we will continue our efforts in working closely with our two Senate champions – Senators Lankford and Coons. TNPA feels confident that S. 566 will ultimately exceed the number of cosponsors of last year's legislation which had 19 Senators.
During our Virtual Capitol Hill Day on April 19, TNPA members met with the staff of Senator Bob Casey (D-PA) and just a week later, on April 26, Senator Casey signed onto the bill.
Our next Capitol Hill Day — our first in-person Hill Day since COVID — will be on Wednesday, July 19. If you are interested in joining us that day, see below to read more and register. The Universal Charitable Deduction will be one of the important topics we will raise that day on Capitol Hill. With the Universal Charitable Deduction of $600 for married couples filing jointly and $300 for individual taxpayers having expired on December 31, 2021, enactment of the Charitable Act is a top priority for TNPA.
---
After doing virtual Capitol Hill Days over the past several years, TNPA is ready to resume in-person with attendees coming to Washington, D.C., for a day of meetings on Capitol Hill.
Participants will start the day at 8 a.m. ET with breakfast at the TNPA office and then head over to meetings on Capitol Hill as a group.
If you have any questions, please get in touch with Mark Micali, TNPA's Vice President of Government Affairs, at mmicali@tnpa.org.
---
Webinar | National And Local Implications Of Colorado's New Donor Privacy Law
Wednesday, June 7 | 2 to 3:15 p.m. ET
Colorado is the first state to pass a consumer data privacy law that doesn't exempt nonprofit organizations. As the July 1 effective date quickly approaches, join our webinar to hear from a panel of experts on its impact on fundraisers in Colorado and across the country. With several state laws enacted and more under consideration, it's one of many impacting your fundraising future.
The panel will also cover:
• Key provisions of the Colorado Privacy Act
• What nonprofits should be doing to prepare
• What to expect next at the state and national level
Sponsored By TNPA and The NonProfit Times
---
From the States
We continue to follow legislation in the states. Read more about new state laws and proposed state bills that could impact the work of the nonprofit sector by visiting TNPA's State Legislation webpage.
---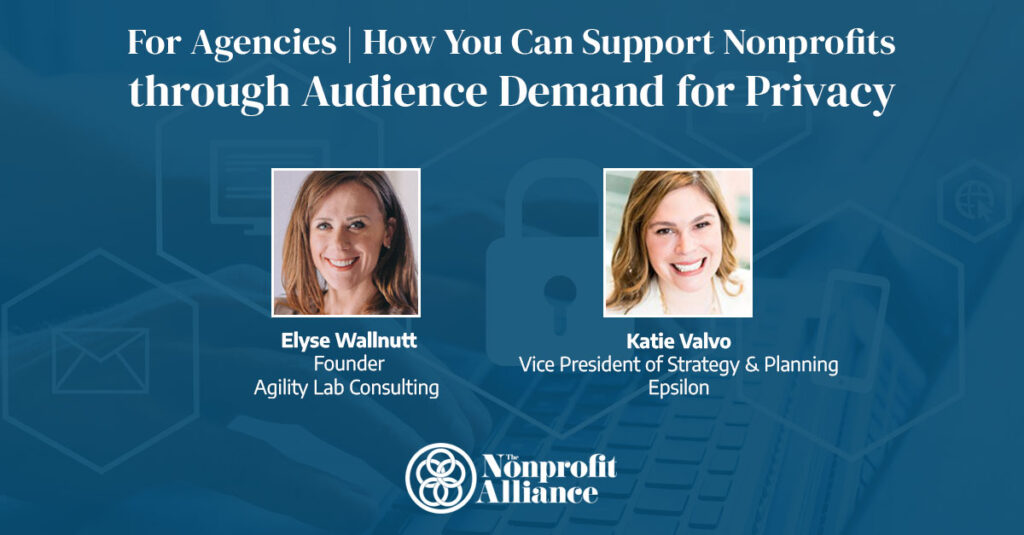 For Agencies | How You Can Support Nonprofits Through Audience Demand for Privacy
Thursday, May 25 | 2 to 3:15 p.m. ET
Join us in a agency-only workshop to discuss solutions to supporting the nonprofit sector through key changes that will impact their audience reach and fundraising performance. We'll discuss key challenges we foresee and use the time together to thoughtfully brainstorm solutions to the analytics, audience targeting, and revenue forecasting changes that are on the horizon.
Presenters:
Elyse Wallnutt | Founder, Agility Lab Consulting
Katie Valvo | Vice President of Strategy and Planning, Epsilon
Price: $55 (Member) | $75 (Non-Member)
---
ICYMI: Around Capitol Hill with Mark Micali in 90 Seconds | May 2023
TNPA's Vice President of Government Affairs, Mark Micali is here to keep you in the loop on what is happening on Capitol Hill on issues important to the nonprofit sector. This month he provides an update on April's Virtual Capitol Hill Day!
---
Congressional Spotlight: Representative Blake Moore (R-UT)
Each month TNPA introduces you to a member of Congress who is a leader on legislative matters important to our TNPA community, with representation from both parties.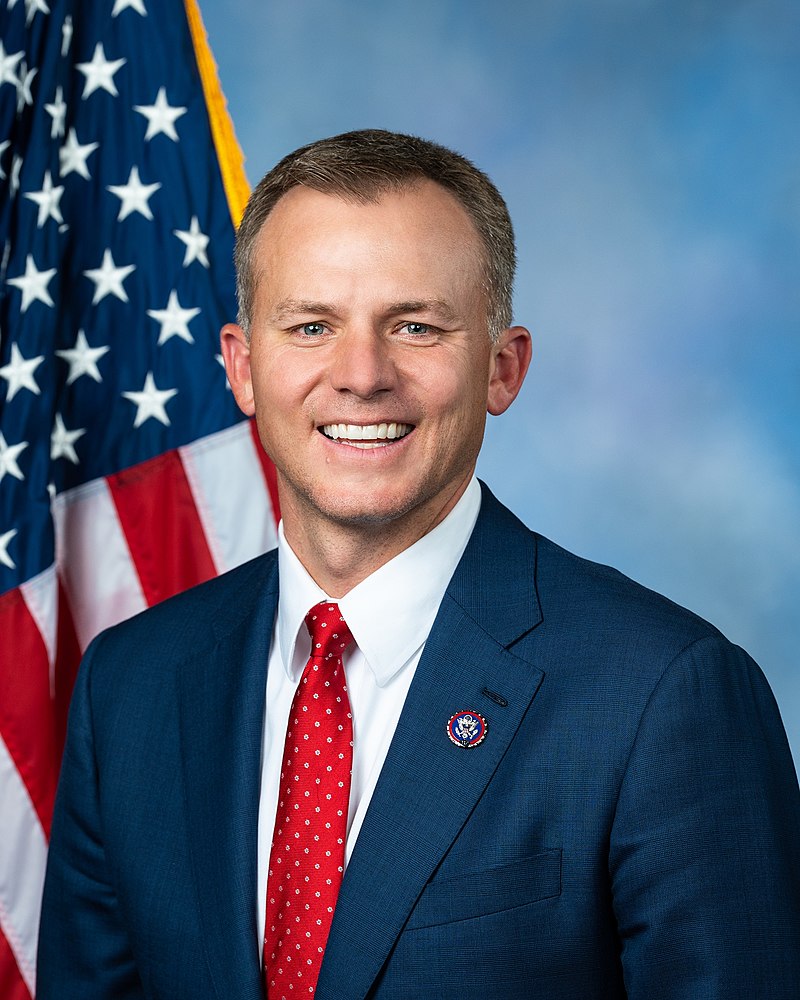 Before Congressman Blake Moore of Utah was elected to Congress in 2020, the Congressman worked for various small businesses and served in the Foreign Service, experiences that now guide his work on domestic and foreign policy in Congress. As a Principal at Cicero Group, he worked on social impact, marketing research, and strategy practice areas leading projects and serving the firm's clients throughout Utah and the nation. He has expertise in education, financial services, public policy, healthcare, transportation, and supply chain — where he has been a problem solver for his clients.
The Congressman also served in the Foreign Service for the U.S. Department of State, where he gained first-hand knowledge of America's international threats. This experience gave him insight into the importance of our diplomatic apparatus, the readiness of our Armed Forces, and the nation's commitment to strengthening partnerships and alliances around the globe.