Legislative Round-Up | June 2023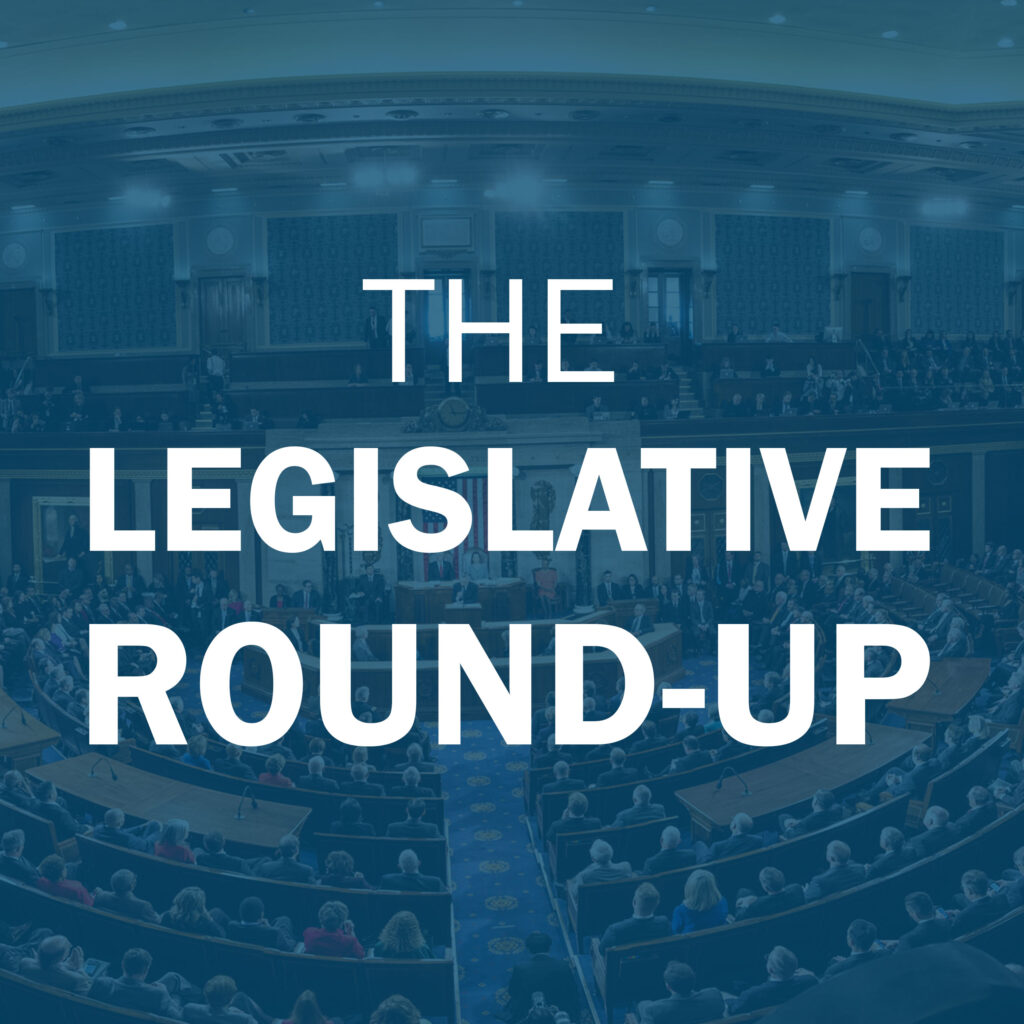 Progress Continues in the House on Universal Charitable Deduction Legislation
Following the May 17 bipartisan introduction of the House version of the Universal Charitable Deduction bill, the legislation has added four new cosponsors. The legislation was originally introduced by a group led by Representative Blake Moore (R-UT), along with Representatives Chris Pappas (D-NH), Michelle Steel (R-CA), and Danny Davis (D-IL). Now with the additional cosponsors, a total of eight representatives have signed onto the legislation. Their legislation H.R. 3435, the Charitable Act, is identical in language to the companion Senate bill with the same name, S. 566, the Charitable Act, which was introduced on February 28 by Senators James Lankford (R-OK) and Chris Coons (D-DE).
Another positive aspect of this bill is that, unlike last year's Universal Charitable legislation, which would have been in effect for only one year, this year's legislation will cover two years – 2023 and 2024. On the Senate side, S. 566 has 16 of the chamber's 100 Senators sponsoring the bill. TNPA expects this number to grow, and we will continue our efforts in working closely with our two Senate champions – Senators Lankford and Coons.
---
The Patchwork Quilt of Varying State Privacy Statutes Continues to Grow
Last week, the Governor of Texas, Greg Abbott, signed the new Texas privacy statute into law. California, Colorado, Connecticut, Utah, and Virginia previously enacted state privacy statutes. So far in 2023, three more states have enacted their own privacy statutes: Iowa, Montana, Texas, and Oregon will be joining that list, with the Oregon legislature having passed comprehensive privacy legislation and Oregon's Governor, Tina Kotek, having said she will sign the measure into law. Of these nine state privacy statutes, Colorado and Oregon cover nonprofit organizations. Unfortunately, more states may enact their own privacy statutes later this year, or more likely in 2024 when many state legislatures reconvene. Thus, the need for Congress to enact comprehensive, bipartisan national privacy legislation which would preempt the states is compelling.
Immediately on the horizon is legislation before several states. In New York, privacy legislation, which would cover nonprofits, failed to be enacted by the deadline for such legislation on June 9. It appears the effort to enact this legislation will again continue when the legislature reconvenes next January. In Delaware, privacy legislation that covers nonprofits passed the state House. The legislation's future before the Delaware Senate is uncertain, so TNPA is watching this closely.
Far-reaching landmark legislation, which comprehensive national privacy legislation truly is, will continue to be a multi-year effort, likely taking Congress several more years to enact. TNPA will stay on the case of this important effort to gain enactment of one national legislation for the responsible use of data.
Wisconsin v. The Catholic Church State | Concludes Social Services Are Not Religious
An appellate court ruling in Wisconsin has said social services delivered by a Catholic organization are not "religious." The case arose when Catholic Charities — Superior, Wisconsin affiliate — sought a statutory exemption from a state program. It is entitled to the exemption if it is "an organization operated primarily for religious purposes and operated, supervised, controlled, or principally supported by a church or convention or association of churches."
Specifically, the court ruled Catholic Church charity is not "primarily religious." A petition to the Wisconsin Supreme Court for review — supported by the Wisconsin Catholic Conference — was granted in April. The case is being briefed and will be argued this year. For further details, click here.
Webinar | National And Local Implications Of Colorado's New Donor Privacy Law
Recording Available for Purchase | $19.00
Colorado is the first state to pass a consumer data privacy law that doesn't exempt nonprofit organizations. As the July 1 effective date quickly approaches, purchase the recording of our webinar to hear from a panel of experts on its impact on fundraisers in Colorado and across the country. With several state laws enacted and more under consideration, it's one of many impacting your fundraising future.
The panel covered:
• Key provisions of the Colorado Privacy Act
• What nonprofits should be doing to prepare
• What to expect next at the state and national level
Sponsored By TNPA and The NonProfit Times
---
We continue to follow legislation in the states. Read more about new state laws and proposed state bills that could impact the work of the nonprofit sector by visiting TNPA's State Legislation webpage.
---
After doing virtual Capitol Hill Days over the past several years, TNPA is ready to resume in-person with attendees coming to Washington, D.C., for a day of meetings on Capitol Hill.
Participants will start the day at 8 a.m. ET with breakfast at the TNPA office and then head over to meetings on Capitol Hill as a group.
If you have any questions, please get in touch with Mark Micali, TNPA's Vice President of Government Affairs, at mmicali@tnpa.org.
---
ICYMI: Around Capitol Hill with Mark Micali in 90 Seconds | June 2023
TNPA's Vice President of Government Affairs, Mark Micali is here to keep you in the loop on what is happening on Capitol Hill on issues important to the nonprofit sector. This month he provides an update on the House version of the Charitable Act!
---
Congressional Spotlight: Representative Suzan DelBene (D-WA)
Each month TNPA introduces you to a member of Congress who is a leader on legislative matters important to our TNPA community, with representation from both parties.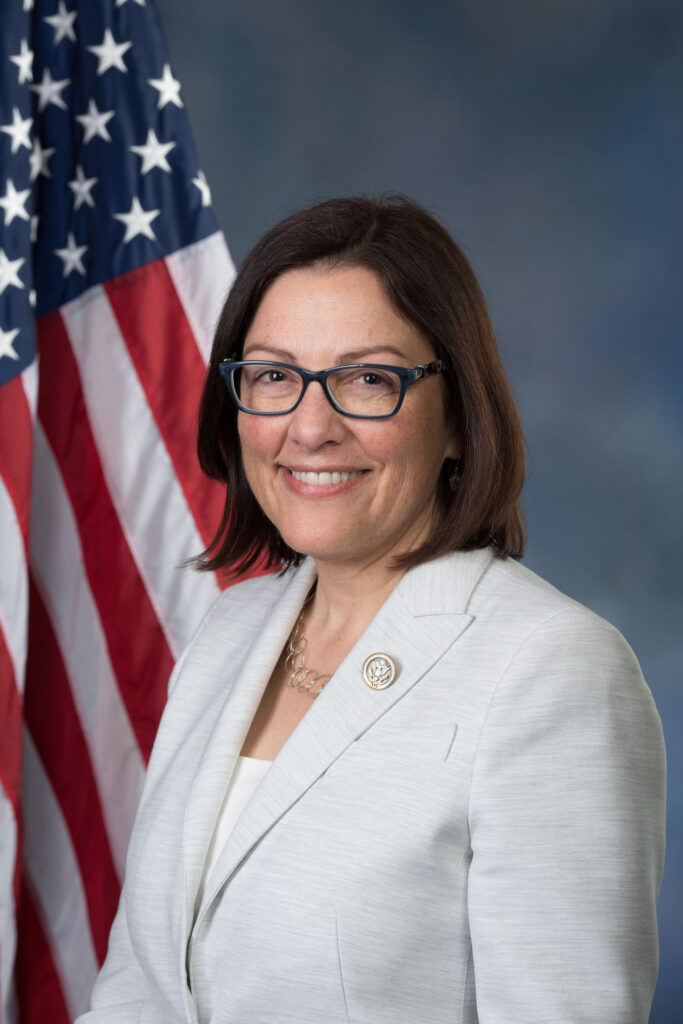 Q&A with Representative Suzan DelBene
The Nonprofit Alliance has worked closely with Representative Suzan DelBene of Washington. TNPA had the opportunity to ask the representative a few questions, and share them here:
What was the moment you realized you were serious about getting into public service?
My family struggled financially growing up and we moved around a lot. I was fortunate to be able to go to college, come out without much debt, start my career, and support my family. I don't think that as many people have that opportunity anymore. That's what got me into public service – wanting to help more people achieve the American Dream.