Join us for our upcoming Leadership Summit:

We're living and leading through unprecedented conditions. The entire world is reconsidering business and service models at the same time.  How do we leverage this moment to advance our organizations, our missions, and the power of the nonprofit sector to be the change the world needs?
March 30 – April 1, 2022 | National Housing Center & The Madison | Downtown Washington, DC
As a leader, you divide your time and focus between three levels of impact: ME, yourself as a visionary, innovator, guide, and engineer.  WE, your organization, team, or other circle of influence.  And COMMUNITY, the nonprofit sector as a whole.  Over the last year and a half, you navigated new paths and played a key role in deciding how each level would respond.
So (deep breath) … now what?
Join fellow nonprofit industry leaders at The Nonprofit Alliance 2022 Leadership Summit, Life in the Global Reorg. Harness the power of transformation and fortify the impact our missions have on the world.
The TNPA Leadership Summit prioritizes networking time over podium speakers.  We use Liberating Structures, facilitation techniques that stimulate critical conversations and liberate the full potential of any group to elevate the expertise in the room. Attendees will take these facilitation tools and skills back to their own organizations to help ensure all voices are being heard and to spur greater leadership and innovation.
Schedule
March 30 | Bonus Pre-Summit Day, included in your Summit registration
1:00-5:00pm Advocacy Forum – From consumer data privacy to postal reform to a universal charitable deduction, there are key issues that impact nearly every nonprofit, and every donor.  TNPA is hard at work on the frontlines on your behalf and your time with us in Washington, DC, wouldn't be complete without a firsthand look at the complexities of these issues, the outlook for their progress during this Congressional term, and ways you can weigh in to protect your organization and the broader sector. The half-day Forum program includes:
A featured session with true Washington insiders, a small group of Chiefs of Staff to various members of Congress.

An informal "lay of the political landscape" conversation with Avenue Solutions, a key partner in TNPA's federal advocacy efforts.

A briefing with White House staff (confirmation pending).

A workshop to refine your elevator pitch on critical policy issues to make you a more powerful, persuasive advocate for nonprofits.

A mock Capitol Hill Day meeting. If you've never been to a meeting on the Hill before, let us demystify the experience with our seasoned Hill Day volunteers in attendance as your guides.
5:30-8:00pm Networking Reception – Join us in the lovely NHC atrium to catch up with colleagues you haven't seen in two years.
March 31 | Day 1 | Let the Summit begin!
8:30am Rise & Shine Breakfast
"Secure your own oxygen mask before assisting others."  As leaders, we project most of our energy on supporting our team and improving their outcomes.  Leadership burnout is a major issue now in the business world, and in order to protect and promote our nonprofit missions, we have to recharge our leadership vitality and endurance.  With the benefit of executive coach Cynthia Henderson, Founder of Henderson Group Consultants, and the collective expertise in the room, you will define your opportunities and personal leadership growth plan coming out of a crisis.  What have you learned, what will you keep doing, and what will you stop?  How do you avoid slipping back into your old normal and instead emerge wiser and more resilient?  And how can you embrace uncertainty to inspire your staff and accelerate mission impact?  
Networking Lunch
"The genie is out of the bottle." Return to office, remote staff, intentional diversity, and the ever-perplexing management of generational differences in the workplace. What will the workforce — and the work place — look like in a year, or even six months? What are the most critical investments we need to make in our policies and culture to attract and retain talent? Bring your tough questions and quandaries.  With Deb Taft, Chief Executive Officer of Lindauer, a global search and talent firm specializing in recruiting and retaining nonprofit leaders and their teams, and Jeff Tenenbaum, Managing Partner of Tenenbaum Law Group PLLC, one of the nation's leading nonprofit attorneys.
"Accelerate from good to great."  Living with uncertainty is our now-normal. In the very worst case scenarios, that will cause teams and organizations to freeze, afraid to make a wrong step or waiting in endless limbo for predictability and routine. How can you flip risk into reward? In large and small group discussions we'll change the lenses we use to envision our roadmap to success. If your organization were 10x bolder, what would you do differently? How can a plan to produce the worst possible results lead us to new insights for meaningful transformation?  Together we'll unpack new insights into your organization's resiliency, culture, and mission optimization.
5:00 – 7:00 pm Business Unplugged – Relax and raise a glass at our networking reception, for Summit attendees only, with beverages and heavy hors d'oeuvres suitable to end your day or start your night on the town, whichever you prefer!
April 1 | Day 2 | Pushing Beyond
8:30am Rise & Shine Breakfast
"See the forest and the trees."  Following a day focused on the ME and the WE, we will expand our perspective to look at the broader landscape of the nonprofit sector, our COMMUNITY.   As individual leaders, and as some of the most influential and impactful brands within our nonprofit ecosystem, how can we influence the sector's rate of change?  By identifying together where the sector is starving for resources or stuck in rigidity traps, we will uncover how our activities feed the larger ecocycle — and where we can make a collective dent to spur agility, resilience, and sustained performance.  This session is sure to provoke conversations you may never have otherwise, and you don't want to be left out.  With Kyla Shawyer, CEO & Co-Founder, Philanthropy & Fundraising North America.
Noon Departures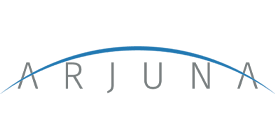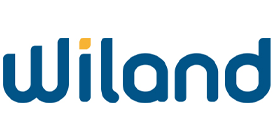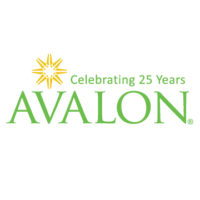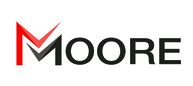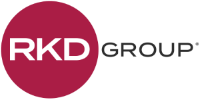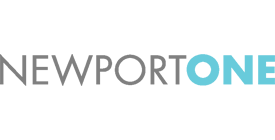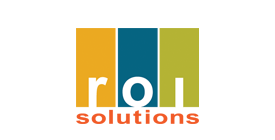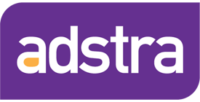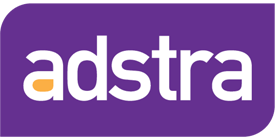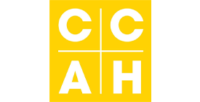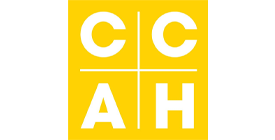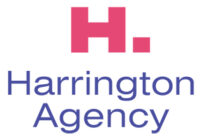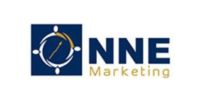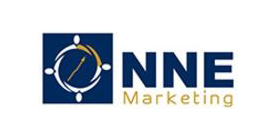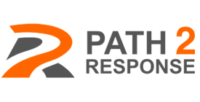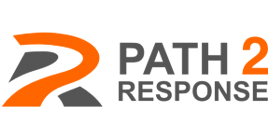 TNPA Leadership Summits offer an exceptional opportunity to deepen connections with fellow senior leaders. Attendance is restricted to TNPA members and invited guests. Seating will be capped at 150 attendees. Participation is recommended for senior leaders with 15+ years experience, a title of Vice President (or equivalent) and higher, or other distinguishing experience as a sector change-maker.
All attendees must be fully vaccinated against COVID-19.  Thank you.
Corporate attendance is limited to one person per company to allow for greater diversity of participation.  Registration for current Leadership Lab enrollees does not count against this one person limit.
Hotel Information
The Madison Washington DC, A Hilton Hotel | $289/night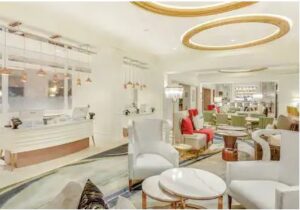 The landmark Madison, located at the epicenter of metropolitan Washington, DC, offers luxurious guestrooms and easy access to the White House, the National Mall, and other capital city attractions. The hotel is next door to the conference meeting space at the National Housing Center, the location for one of our networking receptions, and at only $289/night this is your best option for a convenient stay while you're in town for the Leadership Summit.
What our 2019 Summit Attendees Said … 
"High-level, strategic thinking approach to all the sessions. It wasn't the normal 'how to implement xyz,' but more 'how do we transform our industry for the better.' This was exciting!"
"The configuration, with a great mix of partners and nonprofits, brought together in a small group setting was amazing for networking and group discussion."
"The small size gave you a great ability to network and have great 1:1 conversations."
"Great people. New ideas. Thoughtfully executed."
"Best Leadership Summit I have attended."
Cancellation Policy:
Full refunds will be available on all cancellations emailed to The Nonprofit Alliance 30 business days or more prior to the start of the event minus a $50.00 processing fee.
No refunds will be issued 29 days before the first day of the event.
Registrants failing to attend the event will not be eligible for a refund.
Substitution of registration is permitted up until two weeks before the event with written consent. Any substitution must be of the same type (Member for Member, Nonprofit for Nonprofit, Commercial for Commercial). The individual submitting the substitution request is responsible for all financial obligations.
If the event is canceled by The Nonprofit Alliance for any reason, registrants will receive a full refund for registration fees, or said registration fees can be credited to a future program.  However, The Nonprofit Alliance cannot and d

oes not assume responsibility for any other expenses, including the purchase of airline tickets, incurred by the registrant in connection with attending the event. 

Hotel reservations will need to be cancelled directly through the Hotel unless otherwise communicated.
All applicable refunds will be issued following the close of the event. A refund will be returned in the original purchase format. If paying with a credit card, a refund will take an additional 10 business days to post to your account.
COVID-19 Accommodations: If, within 30 days, a registrant is unable to attend due to illness or exposure related to COVID-19, or an attendee must cancel due to company restrictions (proof required) or state, local and federal government regulations relating to COVID-19, an attendee can choose to receive a full refund or apply the credit toward registration for a future TNPA program.
Code of Conduct: 
The Nonprofit Alliance (TNPA) exists to foster the development and growth of nonprofit organizations and to protect the donors, members, partners, and volunteers that support them.  At all educational offerings and conferences, we commit to fostering an environment free from physical, emotional, and psychological harm. We will not tolerate harassment, discrimination, and intimidation of any form. All individuals must exhibit professionalism, must demonstrate respect for others, must act with civility, and must refrain from inappropriate and unwelcomed physical contact, sexual references and aggressive advances.
Anyone who experiences or witnesses a violation to these standards, should immediately contact TNPA CEO Shannon McCracken.  Anyone found in violation of the TNPA Code of Conduct by any means may receive a warning, have membership suspended, registration forfeited, or experience escalation to legal authorities.