"What I Wish I Knew" Webinar Panel
July 18, 2023 | 1:30 PM ET
---
Speaker Bios
(Access Previous Event Bios HERE)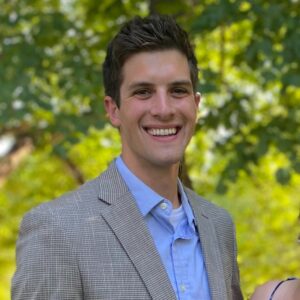 Alec Bandzes, Mid-Level Giving Manager | Wildlife Conservation Society
As the Mid-Level Giving Manager at the Wildlife Conservation Society, Alec manages and leads the strategy for their Conservation Patrons Program. He originally joined WCS as an Associate for the New York Major Gifts Team and previously worked in Major Gifts at the Open Space Institute as well. He holds a bachelor's degree in international business from Fairfield University and will soon complete his Masters in Conservation Biology through Miami University of Ohio.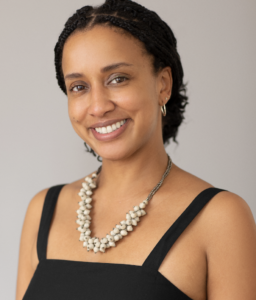 Nicole Franklin, Director of Makers United | Nest 
Nicole Franklin is the Director of Makers United at Nest where she works closely with key stakeholders across the U.S. to connect maker-entrepreneurs to business development resources, educational programming and market access opportunities to help their businesses grow and thrive.
Nicole has held various roles in the non-profit sector—both domestically and internationally—for more than ten years. Prior to Nest, she spent four years at Cancer and Careers managing program initiatives to help cancer patients and survivors in the U.S. navigate employment challenges. In addition to studying abroad in Namibia, she has worked with CMMB in Zambia and Concern Worldwide in Uganda designing and implementing health, gender equality and poverty reduction programs.
Nicole received her B.A. in African American Studies from Oberlin College and her Master's degree in Public Health, with a concentration in International Health and Development from Tulane University.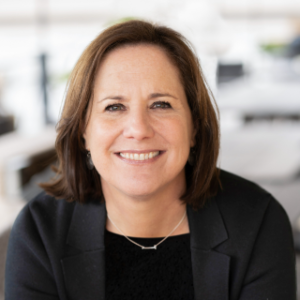 Margot O'Leary, Senior Vice President & Director of Remote Work | Avalon Consulting
With over 20 years of direct marketing experience on both the client and agency sides, Margot brings a distinctive outlook to her creative and strategic work with her ability to see the big picture from both perspectives. She designs highly effective, multi-channel direct marketing fundraising campaigns for the National Parks Conservation Association, Maryland Food Bank, Farm Sanctuary, Grand Canyon Conservancy, and Yellowstone Forever. Margot also heads up our remote work operations, onboarding new employees and ensuring staff stays connected.
Before her tenure at Avalon, Margot worked as an account executive at the marketing agency then known as Malchow, Adams & Hussey, where she orchestrated tremendously successful fundraising campaigns for nonprofits and coordinated the new business team.
Margot's work on the client side—for NARAL Pro-Choice America and the National Parks Conservation Association—gives her unique insights into the daily challenges that nonprofits experience in terms of getting their message out, fundraising, and membership development. Margot's multi-channel direct marketing expertise and deep knowledge of her clients' work make her an invaluable member of our team.
She also holds the point of view of a nonprofit board member. She was previously president of the Camp Mak-A-Dream Board—a camp in Montana for children with cancer—and previously chaired the Board of Directors' fundraising committee for the Children's Cause for Cancer Advocacy.
When not at the office, Margot enjoys spending time with her two kids and her sweet Labradoodle Willy, getting to the movies when she can, and finding a rare, quiet moment or two to read.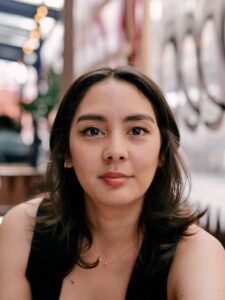 Devin Denny, Program Officer | Asian Cultural Council
Devin Denny is a Program Officer at the Asian Cultural Council where she helps fund cultural exchange activities in Asia and the United States. Devin has almost a decade of experience in philanthropy and fundraising within the arts, human services, cultural exchange, and public knowledge sectors. She holds a masters from Harvard University in Politics, Religion, and Ethics, and dual bachelor's degree with honors in Comparative Religion and European History from the University of Rochester. In her free time, Devin loves yoga, reading, and planning her next travel destination.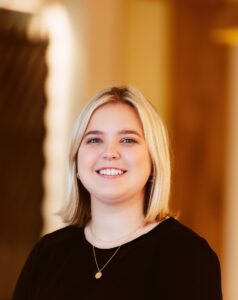 Rose Richtmyre, Account Manager | K2D Strategies
Rose Richtmyre is an account manager at K2D Strategies, where she mainly focuses on direct mail fundraising for small, progressive non-profits. She graduated from American University in 2020 with a Bachelor of Arts in Justice and Law and a minor in Public Health. During her time at American University, she found her passion for fundraising after spending almost two years in American University's Office of Development and Alumni Relations with the Parent and Family Philanthropy team as a student assistant. She was also the philanthropy chair for her fraternity at AU, where she organized fundraisers for and volunteered with DC-based nonprofits, including DC Central Kitchen, We Are Family DC, and the CAIR Coalition.
Prior to starting at K2D Strategies, she was the fundraising intern for Americans United for Separation of Church and State during the summer of 2020, where she had to opportunity to continue to learn about all aspects of nonprofit development. She also has experience in political campaigns after interning for Virginia Delegate Danica Roem's 2019 re-election campaign, and as a customer service representative for a small aviation business based in Manassas, Virginia.
In her free time, Rose enjoys trying out different restaurants in the DC area, reading novels, and practicing her flute. Despite growing up a military brat, she has long called Virginia home since her family moved there in 2006. Mostly raised in Gainesville, VA, she now resides in Herndon, VA with her partner, Ethan, and their dog, Twinkie.