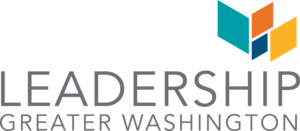 Description
LGW is a nonprofit established in 1986 with the mission to bring leaders together to make a positive community impact in the Washington Metropolitan region. It is a membership organization at its core, with 2,000 leaders representing a range of senior executives across the region's business, public, and nonprofit sectors. LGW is the region's premier leadership incubator and offers programs that engage established and emerging leaders with shared passion of addressing issues in our community. Since its founding, LGW's Signature Program has connected senior executives from the government, businesses, and nonprofits through a nine-month program that breaks down geographic, social, and economic barriers and builds tightly-knit relationships that drive change. Related cohort programs are also offered to rising leaders and high school students. To learn more about Leadership Greater Washington, please visit: www.lgwdc.org.
• Wage Per Hour: $18
• Schedule: Part-Time
• Hours per week: 20
• Days Per week: 3
• Location & Type: Venues around the Washington, DC area (hybrid remote/in-person)
Responsibilities and Duties
The Summer Intern role is a great opportunity for someone who cares about making a difference in our region. The intern will have a chance to have exposure to some of the region's top leaders and innovators who create positive change throughout Greater Washington. LGW is an evolving organization at the forefront of regional collaboration and timely conversations.
The successful candidate will have strong communications and organizational skills. They will have a passion for digging into the details and managing concurrent projects. ***See attached document for more details.

Administrative
• Digitize old newsletters, annual reports, and marketing materials, photos, videos
• Organize and upload materials into LGW database
• Analyze program and event surveys to measure impact
• Other special projects and duties as assigned
Membership
• Maintain the membership database including data entry, data cleaning, analysis, and reporting
Events
• Assist with supporting two of LGW's programs (Signature Program, Rising Leaders), the Annual Meeting, online webinars, and social events
• Organization of supplies
• Other duties as assigned

Communications
• Assist with social media strategy and content creation
• Audit of promotional materials and assist with content creation
• Other duties as assigned
Qualifications and Skills
• Database management experience required. Experience with EveryAction is a plus
• Strong written and verbal interpersonal communication skills
• Experience with social media
• Proficient with Microsoft Office Suite, especially creating and maintaining complex documents and spreadsheets using Microsoft Word, PowerPoint, and Excel
• Experience using Adobe Acrobat Suite
• Experience with hosting Zoom Meetings and Webinars a plus
• Excellent attention to detail and outstanding organizational skills
• Experience working with a team and collaborating with others
• Ability to balance long-term and emerging projects – must be able to manage multiple projects simultaneously
• Self-starter, naturally taking initiative and anticipating needs
Preferred Majors: Marketing, Communications, Business, HR, Nonprofit Management
College Level: Junior, Senior
Benefits
• Flexible schedule
• Networking and professional development opportunities as part of TNPA's Leading EDGE internship program
NOTE: Applicants will be contacted by TNPA and/or the employer. Please, no follow-up phone calls or direct contact with the employer on application status.
About Leading EDGE
This internship is posted by The Nonprofit Alliance's Leading EDGE Internship Program. This program aims to elevate the visibility of college-age job candidates, particularly those in underrepresented and first-generation student populations, within the employer job market; and enable first job placements that can lead to a career path in the social good sector, including roles in marketing & fundraising, finance, policy, data management & analysis, and other fields.
We invite all students to learn more and help us create a thriving nonprofit sector that has the support, resources, and influence to make the world a better place. Visit TNPA.org/Leading_EDGE/ for more information.
The nonprofit sector's ability to change the world is not possible without diversity and inclusion. The Nonprofit Alliance promotes equal opportunity by following EEOC regulations and EEO laws that apply to each part of our organization and taking actions to promote fairness and diversity as part of our equal employment opportunity policy. The Nonprofit Alliance does not discriminate in employment opportunities or practices on the basis of gender, race, color, religion, disability, national origin, sexual orientation, gender identity, citizenship status, or any other characteristic protected by applicable law. This non-discrimination policy applies to recruitment, hiring, compensation, promotions, transfers, discipline, training, and distribution of benefits. Reasonable accommodations will be provided to applicants and employees who need them for medical or religious reasons, as required by law.