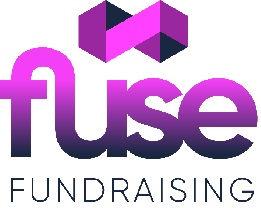 Description
Fuse Fundraising helps nonprofits amplify their good by fusing strategy, analytics and human insight. Fuse Fundraising Group supports everything from integrated direct response programs to the optimization of high-value and monthly-giving programs.
• Wage Per Hour: $16.50
• Schedule: Part-Time
• Hours per week: 16
• Days Per week: 2
• Location & Type: Reston, VA (hybrid remote/in-person)
Responsibilities and Duties
In order to gain a holistic understanding of the direct response fundraising industry, interns at Fuse Fundraising will have the opportunity to engage across departments of our full-service marketing agency. Led by an experienced team of intern mentors, individuals will gain exposure to copy and creative development, how teams make data-driven strategic recommendations to advance program goals, as well as understanding the overall production and execution process for specific campaigns. Fuse Fundraising is a values-driven organization, and we are privileged to work with a variety of nonprofit organizations across many verticals including the health, international relief, human services and environmental sectors.
Qualifications and Skills
Preferred Majors: All Majors
College Level: Freshman, Sophomore, Junior, Senior
Benefits
• Ability to learn with some of the industry's brightest stars, who are not only smart, but kind and FUN. We celebrate diverse viewpoints and encourage open dialogue across departments, positions and the company as a whole. We embrace a 'learning mindset' and are always looking for ways to level up.
• Networking and professional development opportunities as part of TNPA's Leading EDGE internship program.
NOTE: Applicants will be contacted by TNPA and/or the employer. Please, no follow-up phone calls or direct contact with the employer on application status.
About Leading EDGE
This internship is posted by The Nonprofit Alliance's Leading EDGE Internship Program. This program aims to elevate the visibility of college-age job candidates, particularly those in underrepresented and first-generation student populations, within the employer job market; and enable first job placements that can lead to a career path in the social good sector, including roles in marketing & fundraising, finance, policy, data management & analysis, and other fields.
We invite all students to learn more and help us create a thriving nonprofit sector that has the support, resources, and influence to make the world a better place. Visit TNPA.org/Leading_EDGE/ for more information.
The nonprofit sector's ability to change the world is not possible without diversity and inclusion. The Nonprofit Alliance promotes equal opportunity by following EEOC regulations and EEO laws that apply to each part of our organization and taking actions to promote fairness and diversity as part of our equal employment opportunity policy. The Nonprofit Alliance does not discriminate in employment opportunities or practices on the basis of gender, race, color, religion, disability, national origin, sexual orientation, gender identity, citizenship status, or any other characteristic protected by applicable law. This non-discrimination policy applies to recruitment, hiring, compensation, promotions, transfers, discipline, training, and distribution of benefits. Reasonable accommodations will be provided to applicants and employees who need them for medical or religious reasons, as required by law.