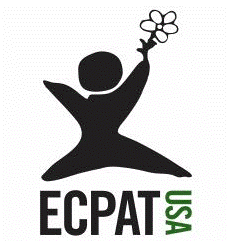 Description
As the leading policy organization in the United States seeking to end the commercial, sexual exploitation of children, ECPAT-USA focuses on awareness, advocacy, policy, and legislation. We engage and train members of the private sector, specifically hospitality and travel, to identify signs of trafficking and ways to prevent it, lobby federal representatives to pass laws that protect children and promote justice for survivors, and train students, teachers, and parents on ways to stay safe and decrease risks for exploitation.
• Wage Per Hour: $16.50
• Schedule: Part-Time
• Hours per week: 32
• Days Per week: 4 – 5
• Location & Type: Washington, DC (hybrid remote/in-person)
Responsibilities and Duties
We are looking for a Communications Intern who will assist with the following tasks:
• Researching and writing content for various communications materials such as social media posts, news/press releases, flyers and other promotion materials
• Helping to update the organization's new website
• Maintaining daily activity on our social media accounts
• Contributing to create the social media strategy with a focus on youth engagement, legislative advocacy for survivors of child sexual exploitation, and/or the work of the ECPAT-USA Survivors' Council
Qualifications and Skills
Strong written and verbal communication skills, familiarity with graphic design or visual design platforms (ex. Photoshop, Canva), experience with social media (including Instagram, Facebook, Twitter, and TikTok), experience with content creation, knowledge of best practices for social media engagement
Preferred Majors: Marketing, Communications, Policy
College Level: Sophomore, Junior, Senior
Benefits
• Networking and professional development opportunities as part of TNPA's Leading EDGE internship program
NOTE: Applicants will be contacted by TNPA and/or the employer. Please, no follow-up phone calls or direct contact with the employer on application status.
About Leading EDGE
This internship is posted by The Nonprofit Alliance's Leading EDGE Internship Program. This program aims to elevate the visibility of college-age job candidates, particularly those in underrepresented and first-generation student populations, within the employer job market; and enable first job placements that can lead to a career path in the social good sector, including roles in marketing & fundraising, finance, policy, data management & analysis, and other fields.
We invite all students to learn more and help us create a thriving nonprofit sector that has the support, resources, and influence to make the world a better place. Visit TNPA.org/Leading_EDGE/ for more information.
The nonprofit sector's ability to change the world is not possible without diversity and inclusion. The Nonprofit Alliance promotes equal opportunity by following EEOC regulations and EEO laws that apply to each part of our organization and taking actions to promote fairness and diversity as part of our equal employment opportunity policy. The Nonprofit Alliance does not discriminate in employment opportunities or practices on the basis of gender, race, color, religion, disability, national origin, sexual orientation, gender identity, citizenship status, or any other characteristic protected by applicable law. This non-discrimination policy applies to recruitment, hiring, compensation, promotions, transfers, discipline, training, and distribution of benefits. Reasonable accommodations will be provided to applicants and employees who need them for medical or religious reasons, as required by law.