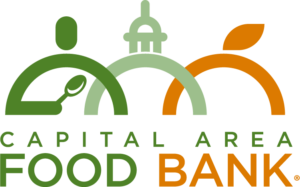 Description
The Capital Area Food Bank is the anchor of the hunger relief infrastructure in our region, providing more than 45 million meals to people in communities across D.C., Maryland, and Virginia. But we don't stop there, because we know that creating long term solutions to hunger requires more than meals. It requires education, training, and opportunity. In short, it demands ideas that address the big picture. That's why we're approaching the problem in multiple ways: providing food for today, and addressing the root causes of hunger by partnering with organizations that provide critical services like job training programs and health care.
• Wage Per Hour: $16.20
• Schedule: Part-Time
• Hours per week: 20
• Days Per week: 5
• Location & Type: Washington, DC (hybrid remote/in-person)
Responsibilities and Duties
It is an exciting time at the Capital Area Food Bank (CAFB) as we continue to undertake our mission. We know that creating long term solutions to food security requires more than meals. It requires education, training, and collaboration. We are seeking people with strong ideas and a passion to come together to address the complex interrelated issues of food security, poverty, and equity. We are expanding in multiple ways: providing food for today and addressing the root causes of hunger by partnering with organizations that provide critical services like job training programs, health care and education. Food has the power to transform lives and move everyone forward. Find out how on our website at capitalareafoodbank.org.
Let us discuss how food is at the center of everyone's healthy life!
ESSENTIAL FUNCTIONS
Partnership Building and Administration: (50%)
• Working with regional teams, support outreach work with partner agencies located in District of Columbia, Prince George's and Montgomery Counties in Maryland and Northern Virginia.
• Schedule and conduct site monitoring and evaluations.
• Maintain partner agency information and accurately updates databases and files.
• Conduct targeted recruitment efforts for new partners in high needs and priority areas.
• Facilitate new partner trainings and workshops.
• Work with our partners to assess their needs and report back to management recommendation.
• Respond in a timely manner to partner concerns and make recommendations for process improvement; and
• Coordinate with other regional teams to communicate best practices and lessons learned.
Regional Outreach and Engagement: (50%)
• Provide outreach to potential partners and identify areas of need and opportunities for increased efforts in MD, DC and VA.
• Identify opportunities to strengthen the CAFB partner network.
• Educate internal staff and external supporters on CAFB partner agency activities.
Qualifications and Skills
• Access to reliable vehicle strongly preferred
• Bilingual a plus (Spanish)
• Familiarity with issues of food access, urban poverty, and local community a plus
• Comfort upholding compliance standards and providing respectful corrective action requests
• Strong organizational skills and ability to keep detailed records
• Self-starter with the ability to work both independently and collaboratively
• Strong interpersonal skills and experience with conflict resolution
• Experience presenting trainings and/or workshops
• Experience working with CRM's and electronic databases
• Positive demeanor and sense of humor a plus
• Per the DC Gov Mandate candidates must be fully vaccinated
• Proficient with Microsoft Office Suite or related software.
• Strong analytical and problem-solving skills.
• Strong detail orientation.
• Excellent verbal and written communication skills.
• Excellent time management skills with a proven ability to meet deadlines.
Preferred Majors: Marketing, Communications, Nonprofit Management, Data Science and Analytics
College Level: Junior, Senior
Benefits
• Networking and professional development opportunities as part of TNPA's Leading EDGE internship program
NOTE: Applicants will be contacted by TNPA and/or the employer. Please, no follow-up phone calls or direct contact with the employer on application status.
About Leading EDGE
This internship is posted by The Nonprofit Alliance's Leading EDGE Internship Program. This program aims to elevate the visibility of college-age job candidates, particularly those in underrepresented and first-generation student populations, within the employer job market; and enable first job placements that can lead to a career path in the social good sector, including roles in marketing & fundraising, finance, policy, data management & analysis, and other fields.
We invite all students to learn more and help us create a thriving nonprofit sector that has the support, resources, and influence to make the world a better place. Visit TNPA.org/Leading_EDGE/ for more information.
The nonprofit sector's ability to change the world is not possible without diversity and inclusion. The Nonprofit Alliance promotes equal opportunity by following EEOC regulations and EEO laws that apply to each part of our organization and taking actions to promote fairness and diversity as part of our equal employment opportunity policy. The Nonprofit Alliance does not discriminate in employment opportunities or practices on the basis of gender, race, color, religion, disability, national origin, sexual orientation, gender identity, citizenship status, or any other characteristic protected by applicable law. This non-discrimination policy applies to recruitment, hiring, compensation, promotions, transfers, discipline, training, and distribution of benefits. Reasonable accommodations will be provided to applicants and employees who need them for medical or religious reasons, as required by law.