February 22-25, 2022 | Hilton City Center | Milwaukee, WI
(In-Person)
After more than a year of pivots and uncertainty, we are excited to announce a piece of good news… a new collaboration between ALDE and TNPA's Catholic Development Council to co-present an in-person conference for fundraisers with a focus on faith.
Combining the energy and histories of our two organizations will create an enhanced learning and networking experience — just what we all have been missing this year!
We look forward to our time together:
Learning

Sharing experiences of this past year

Gathering in Affinity Groups

Celebrating at the Awards Reception

Meeting with the CDC Advisory Board

Worshipping together

Exploring local churches
Co-Presented by…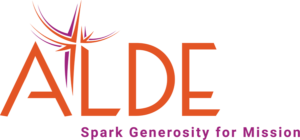 Registration
Early Bird Registration is open now through December 15, 2021.
Nonprofit Member Registration:
Nonprofit Early Bird $650
Nonprofit Regular $750
Corporate Member Registration:
Corporate Early Bird $799
Corporate Registration $899
Non-Member Nonprofit Registration:
Nonprofit Early Bird  $930
Nonprofit Registration $1,030
Non-Member Corporate Registration:
Corporate Early Bird $1,079
Corporate Registration $1,179
Hotel Information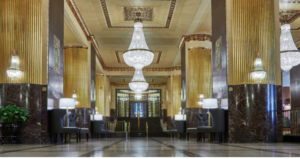 The Hilton Milwaukee City Center
509 W. Wisconsin Avenue
Milwaukee, Wisconsin 53203
USA
To make your hotel reservations at the Hilton Milwaukee City Center, click here.
The conference room rate is $104 per night for reservations made by Feb 9, 2022.
Overnight parking is $4 for a 24-hour period at the garage attached to the hotel.
Schedule
Tuesday Mid-day: Bonus Masterclass options
Tuesday Feb 22 Evening: Kick-off the week with an opening keynote and networking reception
Wednesday and Thursday Feb 23-24: Full days of small group sessions and keynotes
Thursday Feb 24 Evening: Celebratory awards banquet
Friday Morning: Special closing keynote
More Details Coming Soon.
Call for Proposals
We are welcoming proposals for 90-minute breakout sessions. DEADLINE is FRIDAY, AUGUST 27 EXTENDED to FRIDAY, Sept 3. Learn more and submit a proposal here.